Annika Godfrey | Coldwell Banker
---
in Laguna Hills, CA
about Annika:
Annika has dedicated the last ten years of her life to growing Coldwell Banker top teams in Orange County. She has personally generated over two billion dollars in residential listings and sales for those teams and built a reputation of results and trust in the industry.
She founded Godfrey Group with Coldwell Banker to take her legendary customer service to the next level. Her mission is to foster beautiful relationships, producing superior results, and enhancing the lives of others through real estate prosperity and pride of home ownership.
Clients benefit from Annika's vast experience in all aspects of real estate. Annika Godfrey began her real estate career in Orange County California in 1998. She was born and raised in the great city of Laguna Hills and graduated in 1991 from the home of the Hawks. After receiving her B.F.A. from Kent State University in Ohio, Annika, a native Californian with Swedish decent, came back to the OC offering a diverse background in culture, vision and creativity. From 1998-2005 she worked independently for what she likes to refer as a "mom and pop shop" real estate firm. Her background there included real estate finance, sales and appraisal. They instilled core ethics and values that she still utilizes in her real estate practices today, over seventeen years later.
Building a powerful Team to deliver a superior Client experience has always been Annika's key to success. In 2005, she was part of a top residential real estate team with whom she helped grow their business to the #1 team in units sold for all of Orange County. She tirelessly co-created systems, sets and routines that would launch that team into unparalleled status among its peers and fellow professionals.
Luxury Real Estate became part of Annika's focus in 2010, when she joined forces with the new up and coming #1 Team for Coldwell Banker in Newport Beach. She generated business that led to successful beginnings for that group in the communities of Emerald Bay in Laguna Beach, Ocean Ranch/Bear Brand in Laguna Niguel, Ritz Cove in Dana Point, Nellie Gail in Laguna Hills, Coto de Caza, Huntington Harbor, San Clemente and several other fabulous cities and communities throughout the Orange County area.
She is currently growing her own team in Coldwell Banker with a passion to set the industry standard in service and results. Her greatest joys in life are to serve others, delight in her loving family, and to grow her business and team.
INCREDIBLE POOL HOME ON LARGE PROPERTY WITH 8 DIFFERENT FRUIT TREES IN NELLIE GAIL!!! This 4 bedroom + LOFT & 3 bathroom home is amazing! Dramatic vaulted ceilings are perfectly complemented by sparkling Crystal Chandeliers, new recessed lighting & new ceiling fans throughout. ALL NEW ELECTRICAL w/energy efficient lights & recessed dimmers.New toilets throughout & new water heater.Re-enforced beams in living/dining…Learn More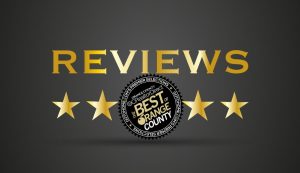 ---

We interviewed 3 agents for the sale of our parent's home. Annika Godfrey has a plan and if you follow her plan you will see results. For this reason we picked her and we want others to have the sam positive experience of working with her. She is a great negotiator finding the expert repairmen and
held the escrow together when an issue arose. She and her team offer such a friendly, efficient and professional package. I highly recommend this group, they have the knowledge and expertise you need to accomplish the results.
Review Source
: zillow.com
09/26/2018
Sold a Single Family home in 2018 in Laguna Hills, CA.

---

We researched and interviewed three Real Estate agents and are glad we chose the Godfrey Group to sell our home. In just six days the Godfrey Group sold our home for FULL asking price all due to Annika and her team's knowledge of the current market and of potential buyers.
Review Source
: zillow.com
08/30/2018
Sold a Single Family home in 2018 in Laguna Hills, CA.

---

Annika is amazing and a true pro in every way. She is strategic, super smart and sophisticated. We trusted and followed Annika's recommended "Plan" and she and her Team absolutely delivered beyond our expectations. We have dealt with many realtors over the years in CA and TX and Annika knows how to
position a home to sell quickly and achieve record setting pricing. What really sets Annika apart is her authentic ability to create memorable experiences and deep meaningful relationships with her clients.
Review Source
: zillow.com

04/03/201808/12/2018
Sold a Single Family home in 2018 in Laguna Hills, CA.
---

Annika has literally grown three different firms to be the best residential real estate groups on Orange County throughout her career because there is seriously no one who even comes close to touching her quality of results when it comes to buying or selling houses. She sells houses over $100K  above the asking price more consistently than anyone has ever thought possible, and likewise, purchases houses for under the asking price by the same margin. It is unlike anything I've ever seen or heard of. Seriously do whatever you must to get her on your team and you will thank God that you did! She is a slayer in her field. Also, she is connected with agents of similar quality all around the world, so if you're looking at homes elsewhere, still hit her up. It will be the best decision you could make for your home.
Review Source: zillow.com
08/04/2018
Bought and sold a home in 2018 in Galivan, Laguna Hills, CA 92653
---

I am a CEO of public traded company, and the pace of my life is 24/7. When I needed a realtor to sell a propertiy in Laguna Hills. I was looking for a someone like me who was committed 24/7 to their work, who could communicate with me efficiently and who had a well conceived plan on how to sell  my property. I did extensive research including interviewing my shortlist of realtors before selecting Annika. Annika told me upfront if you "follow my plan, you will sell your home quickly at an above market price." So, needless to say, I had high expectations AND ANNIKA EXCEEDED THEM ALL. From the outset, Annika was incredibly thorough. She took the time to understand the selling features and issues with my property. She walked the home for over an hour taking pictures and notes that she used to develop the plan. Annika showed a good understanding of the market and what buyers would value in the property, She understood the positive featuress of the home — good neighborhood, great schools and great location. She made excellent suggestions to improve the buyer appeal, but did so with a keen eye for cost and return. For example, she suggested only targeted areas of painting and replacing 2 light fixtures to broaden appeal. With just a few of her suggestions (and not much cost) she made the property show much better. Annika's judgment was spot on. Annika and her team made the process easy on me. I do not live in California, so I needed Annika to execute the plan to prepare the property without me. Annika and her team did this flawlessly including touch up painting, clearing, small handyman projects and landscaping. When I saw the marketing pictures, I was speechless. The house looked like model home when she was finished. And finally, Annika was totally focused on maximizing price. Her approach is simple yet brilliant … using the techniques she uses successsfully to sell multi-million dollar properties with a goal of having a buyer fall in love with the property. And that is exactly what happened. The property sold in a few weeks at a nice premium to comparables. Lastly, Annika. Is a pleasure with whom to work. She is optimistic, full of energy and a great communicator. If you are looking to sell your property… hire Annika AND FOLLOW HER PLAN. If a six star rating were possible, she would get it. She is simply the best.
Review Source: zillow.com
10/20/2017
Sold a Single Family home in 2017 in Laguna Hills, CA.
---

RED ALERT! Annika and her team are AMAZING! Complete professionals that walked us through the process of selling our home from beginning to end. From the beginning I had full confidence in her based on a close friend who got over asking price for her home. My husband was a little more skeptical. She was always available to answer any questions we had and when our spirits would get low Annika, her sister Kristina, and the rest of the Godfrey Group team would always pick us up.
Annika's plan was spot on from the very beginning and we did everything she said including little fixes, painting, and staging and WOW did it paid off tenfold. We literally have a house 6 houses away from us that sold five months ago. We have the same exact model and lot. Now let me say that we do have a view and some nice upgrades but she literally got us 32% more than the comp 6 houses away! Let's just say that it's quite a good chunk of money 🙂 All of the neighbors jaws dropped and are ecstatic that the value of the neighborhood has gone up. Needless to say my husband is now a full believer and we will NEVER do another real estate transaction WITHOUT Annika. I have never had a better experience with anyone in this industry let alone any other industry. In, fact I have never had a better experience with another human in general! If she was a rock star she would be the Bono of real estate!
I am so incredibly grateful we have her and we look forward to doing more business with Annika and her team in the future. She and her sister Kristina are like family to us!  So if you want someone to crush it out of the park for you choose Annika Godfrey and the Godfrey Group. And remember TAKE HER ADVICE! Whatever she tells you to do do it and you will not be disappointed!
6/6/2018
San Juan Capistrano, CA
---

We were losing faith in our ability to sell at a reasonable price and were resigned to renting out our home until the market recovered or at least recovered its sense. For some reason homes in our area hadn't been selling without large price reductions, which is something we were not willing to do since our market has real value when stacked up against others. We had listed our home and had few viewers prior to meeting Annika. We took it off the market and went back to work at sprucing it up.
Annika had not been a "specialist" in our area, but she convinced us she does really understand it and believe in its value vs other neighborhoods in Orange County. She developed a plan unique to our home, and we worked with her to set a reasonable price based on the extensive information she shared with us. We followed her plan and she sold the house in 4 days at a price that made us happy by tweaking and negotiating. Annika set her team in motion for a smooth close and recommended quality service people to take care of odds and ends. She truly has vision and remarkable enthusiasm that is contagious. Thank you Annika and team!
4/13/2018
Laguna Hills, CA