Barbara Perez | Surterre Properties
---
in Villa Park, CA
About Barbara Perez
An unbelievable 20 years ago my husband and I moved to Villa Park, CA.  Like many Villa Park homes it was a 60's gem.  After tearing it down and rebuilding, we created our dream home where we raised our 3 children. We continue to call Villa Park our home, with the quiet rural setting and absence of street lights and sidewalks, it lives up to its namesake, The Hidden Jewel!

As a young girl, I would sit on open house with my Grandmother, never dreaming I would follow her footsteps.  But, after a long career post college in corporate America with a fortune 500 company, I decided to move on (i.e. "let go") in 2010 with thousands of others and was inspired.  What better way to spend my second career than in Real Estate!
Real Estate has become my passion, translating the sales, marketing, negotiation, and technology skills to Real Estate has been a logical transition.  Building trust in client relationships is key and providing a clear path making you feel protected, comfortable and my sole focus.   Being creative in negotiations, my dedication, patience, positive attitude and best of all, having the opportunity to truly engage in my clients lives……I absolutely love what I do!
My husband Rob, my kids Trent, Corey, Leah and my cat are the other loves of my life.  Practicing yoga, working out, cooking, entertaining family and friends also rank at the top of my list!  I have so much to be grateful for and I am truly blessed!
Creating an experience you will never forget on THE most important purchase decision of your life: I look forward to personally introducing myself to you!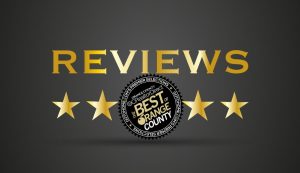 ---

Excellent job screening applicants, made great suggestions to increase rental potential and just made the whole process very simple for for us the home owner and the renter.
Review Source
: zillow.com

08/31/2016 – christine hahn
Found a tenant for a Single Family home in Green River, Corona, CA.
---

Barbara represented is in a purchase of our Orange County town home and we are very fortunate to have selected Barbara. She is a top professional who really knows the Orange County area and real estate. Barbara gave us excellent input and advice every step of the way, showed great attention to  detail but also is very savvy about prices and negotiating. Our purchase went extremely smoothly with her management of the deal. We will definitely want Barbara as our realtor for any future sales or purchases.
Review Source: zillow.com
08/31/2016 – atschmick8
Bought a home in 2016 in Lake Forest, CA.
---

Barbara cared about my needs an and concerns of moving back into the OC area, she was prompt and thorough in my search and was very knowledgeable of areas that we checked. Although I found a place that an old friend had to rent, I will go back to her in the future!!
Review Source: zillow.com
12/12/2014 – buffmore420
Helped me rent a home in Carlton, Yorba Linda, CA 92886
---

Barbara was very knowledgeable with regards to the areas I was interested in moving too. She showed properties that were specific to my "needs" I was impressed that she showed up before my scheduled appointment and offered to drive to all the properties. This relieved some of the pressures one  feels when viewing and visiting new areas. I was also grateful that she had all the information printed out and had separate copies for me to view while touring the various properties. I highly recommend Barbara as she is also patient and professional

 Review Source: zillow.com
08/29/2014 – carolinajackson5
Showed home in 2014 in Huntington Beach, CA
---

As an out-of-state college student, Barbara was so helpful with knowledge of the area and helping my roommates and I find a safe, affordable place to rent for the year. She was always available to help and took the time to explain the process of applying for a lease in a way that was more
understandable.
Review Source: zillow.com

08/12/2014
Showed home in 2014 in Orange, CA