in Newport Beach, CA
About Brandon Hobbs
Born and raised in Orange County, California, Brandon graduated from Lutheran High School in Orange and later attended Arizona State University. Following in the footsteps of his father – Roger C. Hobbs, a prominent developer, professor and businessman – Brandon combines his entrepreneurial spirit with his passion for real estate and marketing.
Brandon previously held management positions at various Southern California real estate firms, including R.C. Hobbs Company, where he was responsible for the sales and marketing of various new home communities. As co-founder of Brown & Hobbs, a marketing collective located in Orange County, Brandon was responsible for the successful execution of high-profile marketing and public relations campaigns for both national and local brands.
With a passion for service and a commitment to community, Brandon actively participates in various charity and missions programs, including support of the National MS Society, local and international mission programs and youth development programs in Orange County.
Brandon serves on the Board of Directors for Century American Regional Center, an international investment group, with a focus on marketing, brand development and real estate.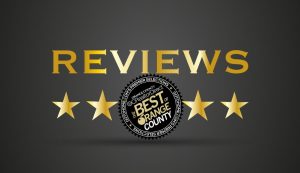 check out all of my zillow reviews
---

We met Brandon recently from our initial home search inquiry on Balboa Island. From the get go, he was very helpful and knolwedable, but very patient. We aren't entirely sure what we are looking for, but he's been patient, and very helpful. We look forward to having him sell our home as we find the
right place to retire.

Review source: zillow

03/27/2018
Showed home in 2018 in Balboa Island, Newport Beach, CA 92662.
---

We met Brandon at an open house at his listing in Newport and immediately felt comfortable working with him to find the right home. This isn't nearly our first purchase, but, we've never been thrilled with our former agents. We haven't located the right home yet, but we know with Brandon and his
teams help, we will find it soon! We are looking forward to closing on that perfect home.
Review source: zillow
03/01/2018
Showed home in 2018 in Bay Shores, Newport Beach, CA 92663
____________________________________________________________________________________________________________
Review Source: Redfin
House Buyer Closed Dec '17