Brett Wyland | Coldwell Banker
---
in Orange, CA
About Brett Wyland
Brett has been in the real estate business since graduating college in 1988 from University of California at Irvine. Prior to UCI, Brett attended the United States Military Academy at Westpoint, New York. – U.S.M.A. In the early 1990's, he obtained his real estate broker's license, which he has held ever since. He is also a graduate of the Quantum Management Program for Real Estate and several negotiating and real estate training classes. Throughout his career with Coldwell Banker, Brett has attended all of the K.E.Y.S. for Success classes designed to give Coldwell Banker agents the most up to date training in client protection, negotiation and other skills necessary to assist our agents in being the best in the business.
Experience
In addition to be an award winning Top Producer, Brett served as Manager of the Irvine Branch of Coldwell Banker from 2008 to 2011. Brett worked as Assistant Manager/Sales Manager for over 10 years prior to serving as BranchManager. Brett has a thorough understanding of the Real Estate Business and has experience with Probate, Divorce, Estate Sales as well as Commercial, Industrial, Retail, Office transactions and 1031 Exchanges and Relocation.
Relocation
Brett has extensive experience with Relocation since 1994. Brett can assist with all types of "Corporate" including ERC, BMA, Broker Market Opinion and he is very familiar with the reporting necessary on Corporate RELO's. Corporate clients include Altair, USAA, Cendant, Cartus, Paragon, MI Group and more. While starting selling REO's in 1993 for mostly smaller Credit Unions, Brett has steadily increased his business base. Major clients include Premiere Asset Management/ Wells Fargo, First Bank and Trust, NRT, Service Link, and LPS. Through Asset Management firms, Brett has successfully closed transactions throughout Orange County, California for Chase, Prime, EMC, Ocwen and others.
Awards
1999 – 2011 Coldwell Banker President's Elite – Top 4% International.
2012-2013 Coldwell Banker International Diamond Society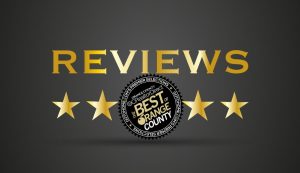 ---

Brett Wyland was referred to me by a co-worker who received help while purchasing his home. From my understanding Brett is raised in OC and unlike all the transplant realtors he truly know every street and corner and therefore the ever evolving market. He was the perfect consultant – he never came
across salesy and pushy, but in contrary, really took the time to show us all the properties that fit our budget. In addition, since we were new for the area, Brett took us on a nice tour around the surrounding area which was very helpful in understanding what we want. Yes, we were one of those couples that we did not know what were we looking for, but with Brett's help we decided on a lovely two story home in Corona Del Mar. Interesting enough, Brett stayed in touch even after we sign the papers all through the end of our term and came in for the exit inspection! Does your realtor do that? Brett will go above and beyond to accommodate your schedule, needs and address all the questions you may have in a timely manner! Reach out to him if you are looking to buy, sell or rent!
---

Brett Wyland is a trusted and friendly professional. On the projects we have worked on together, he showed impeccable attention to detail and kept us focused on quickly getting to the end result. I'm very pleased to recommend him as a Real Estate expert that is responsive and easy to work with.

---

Brett Wyland doesn't stop, he works any and all hours to get the job done. I've received calls in the evening, mornings and weekends as well with new lead info. He's determined to find what I want and need in a timely fashion. I highly recommend him and his knowledge to find you the right home
or to sell a home for you.
____________________________________________________________________________________________________________

Brett is a true professional. He handled the sale of our home beautifully. We had some difficult offers and he sifted thru them all and got us the perfect buyer for our home. I recommend Brett for ALL of your real estate needs. He is as honest and reliable and fair as they come. His character is
outstanding and we couldn't have been happier.
____________________________________________________________________________________________________________

We have been very impressed with the level of service that Brett Wyland has provided us on our numerous home sales. He brought to us two offers on the sale of our home very quickly. He provided skilled advise in choosing the best offer for us. He worked diligently with the Corporate Relocation
Company to get all the required documents and items completed.
____________________________________________________________________________________________________________

---