Carole Geronsin | Berkshire Hathaway HomeServices
---
in Yorba Linda, CA
about Carole:
The Geronsins run an executive boutique-style business with the support of a prestigious corporate backing. Our continued success is a result of keen knowledge of the market place and real estate law, work ethic and most importantly, client commitment. The Geronsins have a passion for the Real Estate business and a fully integrated team system in place to ensure a high level of personalized service, cutting edge marketing and a devotion to a common goal: assisting our clients to achieve an extraordinary experience. Year after year, The Geronsins are ranked the #1 Real Estate Team in North Orange County which includes Anaheim Hills, Brea, Fullerton, North Tustin, Orange, Placentia, Villa Park and Yorba Linda.
The Geronsins Awards & Achievements
Top 100 Teams in BHHS Network (Out of over 42,000 agents nationwide)
Recipient of "25 Year Legend Award" in 2015 (Represents an astounding 25 consecutive years in the top 2% of the company nationwide)
Member of Chairman Circle – Diamond Division (Top half of 1% of the BHHS Network)
Combined 65+ Years in the Industry
Over $1 Billion in Sales
Carole is actively involved in the community and loves to support organizations near and dear to her heart, including performing in the annual CHOC Follies and being on the Advisory Board at Seneca. She enjoys traveling, adopting endangered animals from African orphanages, and spending as much time as possible watching her beloved grandchildren in their various activities.
Residential Real Estate Specialist since 1978
Luxury Collection Specialist
Master of Science Degree in Administration
Bachelor of Science Degree in Psychology and Education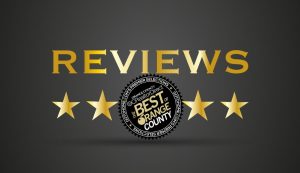 ---

I've had the pleasure of working with Carole and her team several times over the past 15 years. Carole and Steve assured me that my home would sell immediately after hosting an open house, and indeed it did — with numerous full-price offers and beyond. The photos taken for the brochure were  spectacular and created much excitement prior to the open house. They ensured a 30-day escrow which was critical to the purchase of m new home. I don't believe there is anyone more knowledgeable, experienced, and professional than Carole in the industry. I would highly recommend The Geronsin Team to anyone looking to purchase or sell a home
Review Source
: zillow.com
06/12/2018
Sold a Condo home in 2018 in Yorba Linda, CA.

---

Our experience selling our long time family home with the Geronsin team was excellent and we would highly recommend them. Carole was able to contribute a wealth of real estate knowledge, experience and expertise while at the same time listening to our opinions and concerns. Each person in her  team that we encountered was professional and always responded in a timely manner. After successfully selling our home we enlisted the Geronsin team to help with a new home search. Courtney did an excellent job compiling properties and presenting them to us in an in depth and professional manner. The best part of working with Carole and the team is that they were able to make an often stressful experience, a good experience! They are warm, friendly and enjoyable to work with! Thanks Geronsin Team!
Review Source
: zillow.com
02/09/2018
Sold a Single Family home in 2017 in Yorba Linda, CA.

---

The Geronsin's are professional, incredible knowledgeable and client focused. Have known them for several years and have always been incredibly happy with the transactions. Carole has personally gone over and above with her time to help us.
Review Source: zillow.com
02/07/2018
Bought and sold a Single Family home in 2017 in Villa Park, CA
---

I can't say enough about Carol Geronsin and her team. She previously sold my home in Yorba Linda and it sold without ever going on the market due to her expansive contacts for the highest per square footage at the time in my neighborhood. So of course, I contacted her again to sell my next home.  Carol and her team are extremely professional. When a potential buyer came to view my home someone from the Geronsin team was always there to represent me. Carol is knowledgeable, approachable and a pleasure to do buisness with. She was so patient with all my questions and explained everything in great detail. I truly believe the Geronsin's expertise is why I got such a solid offer for my home. I would highly recommend them.
Review Source: zillow.com
02/05/2018
Sold a Single Family home in 2017 in Orange, CA.

---

Let me start this review with saying we hardly ever write reviews. We certainly use them to help make buying decisions but seldom take the time to write one. That being said, My wife and I feel compelled to write a review about the service we received from Carol Geronsin and her extended Berkshire Hathaway team.
We were not originally referred to the Geronsins', but rather found them as we often saw their open house signs on the weekends in our neighborhood. In our first meeting with Carol, George and Gennelle we instantly felt at ease and had a sense they sincerely had our best interest at heart.
In an age of mediocre customer service being par for the course, the Geronsin's have raised the bar for other agencies to match. Calling them "professional" does not do justice for the service that they rendered during our transaction. Expectations were managed, communication was crisp and timely and we were always aware of the status of our home sale as it moved along.
If you are considering selling or purchasing a home in the Orange County area, we would not hesitate to give the highest endorsement possible for Carol and her team. They were a pleasure to work with and we felt as though they treated us like family.
Review Source
: yelp.com
12/9/2016
Yorba Linda, CA

---

I find it so difficult to find the words to describe how amazing my experience was with Carole and the whole Geronsin team!
In our case we had found the house of our dreams and the Geronsins represented both buyer and seller.  Carole expertly handled negotiations for us.
After we agreed to the terms with the seller, we went about finishing up the financing with a new loan officer, who turned out to be incompetent,  for a company we had dealt with in the past.  It was a true nightmare and it looked certain we would lose our dream home.
If it had not been for Carole, and her incredible professionalism and skill, we would not be living in our dream home today.  She stepped in and set us up with a skilled loan officer, Jun, who saved the day!  It took some time to fix everything and we easily could have lost the home.  But Carole assured the seller that Jun would fix the other lenders mess, and he did so.
I think the thing I most loved about Carole is that she really truly cared about me and my family!  Through every step of the process, her kindness and compassion just flowed.  Her incredible breadth of experience was critical in saving this purchase.  I can say with certainty that no other realtor could have held this deal together.  It was her wisdom, experience and compassion that was the glue to  the successful purchase.
If you are a buyer or a seller, there simply is not a more honest, ethical, experienced, kind and compassionate realtor anywhere in Southern California.
Review Source
: yelp.com
7/20/2016
Garden Grove, CA
---

Carole and her team did an outstanding job of selling the family home. They were responsive to all questions and concerns, quick to reply and always upfront and honest. The Geronsins are a true team of industry professionals. Thank you everyone for taking care of our family.
Review Source
: yelp.com
9/3/2017