Carolyn and Debbie Theriault | First Team Real Estate
---
in Seal Beach, CA
562-716-2500 | CA BRE No. 00594053
carolyntheriault@firstteam.com
about Carolyn & Debbie:
College Park East (CPE), in Seal Beach, is an area near and dear to my heart. I grew up in the neighborhood and completed my pre-college education in the Los Alamitos School District. I attended Rossmoor Elementary School, McAuliffe Middle School (then called "Pine" Middle School), and graduated from Los Alamitos High School in 1986. During that time, I watched my hard-working, talented mother (Carolyn Theriault) create a thriving real estate business from the ground-up. When I was young, I used to go door-to-door passing out her note pads & fliers at every door in the neighborhood, and I watched her work tirelessly helping people buy & sell their homes.
My work experience includes extensive inside/outside sales, marketing, contract negotiation and customer relations. After graduating with a Bachelor's Degree in Communications from UC Santa Barbara in 1990, I spent several years working in sales, most recently for more than ten years with Fairmont Hotels & Resorts. While I loved my career in Hospitality, I always knew I'd go into real estate. In 2008, with two young children enrolled in Hopkinson Elementary School, I felt it was time to take the opportunity to work closer to home while maintaining an active role in my children's lives, as well as within their school and our community. Since then, I have learned so much about the real estate industry, home-buying & selling, and how much WORK it is … I have a new appreciation for what real estate agents do for their clients!  I also hold myself to a very high standard and am committed to doing my very best for each and every person I work with!
I have consistently been in the top 1% in sales and been named "Top Agent" in Seal Beach.  I strive to provide exceptional customer service and exceed your expectations at all times.  Now teaming with my daughter Debbie,  I can double the effort to provide continued individual and personlized service so that we become your real estate consultants for life.
A special note from Debbie to her mom, Carolyn:
I work with my mom, Carolyn Theriault, who has specialized in residential real estate for over 35 years.  If you know, or know of "Carolyn", you understand why I am so fortunate to have her as my mentor and partner. She has been one of the Top Producing Real Estate Agents in Seal Beach throughout her career, and specializes in residential sales in CPE. Our partnership strategies involves the utilization of our respective strengths and skills-sets to maximize the efficiency of our business, while continuing to provide our clients with a seamless home buying/selling experience. Carolyn's knowledge and expertise in the marketplace, coupled with my extensive training in on-line marketing, combines the best of both worlds for all generations of clientele. Additionally, our company, First Team Real Estate, spends approximately 80% more on advertising properties than any other local real estate company. With Carolyn, myself, and First Team supporting you, we are confident you will have the best possible home-buying/selling experience available in today's marketplace.
We service both Orange & L.A. Counties, and specialize in the areas of Seal Beach, Los Alamitos, Rossmoor, Cypress, Garden Grove/Garden Park, Westminster, Huntington Beach & Long Beach.
I am so very proud to be a part of the dynamic world of real estate, and look forward to meeting you soon!
Warm Regards,
Debbie Theriault
---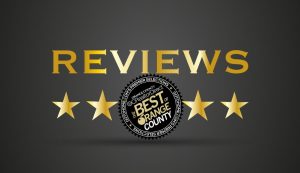 ---

Debbie Theriault is an outstanding real estate agent and based on our experience with her selling our home, she will be our the only agent we use from now on! ? ?We needed to sell a 2nd generation family home in Seal Beach and the conditions were far from ideal. The home was filled with many years  of accumulation, we didn't know where we were going to move afterward and the home itself showed signs of neglect and disrepair. We were looking for a Realtor who was knowledgeable/familiar with the market in our area… that's exactly what we got with Debbie. She was aware of all the past home sales, what was currently on the market and? ?every little thing we should do to prepare our home for sale. We opted for a minimal? amount of work to prepare the home for sale (as finances were an issue). Knowing our circumstances and being the kind, caring person she is, Debbie?took it upon herself to organize an estate sale, help us clean it (literally!), she semi-staged the house by herself and (due to low inventory at the time) encouraged us to list the house at the higher end of the market. She went for top dollar and that's what we got!? ? We walked away with substantially more money simply by following her suggestions. When it came to? ?solidifying the terms of the sale Debbie was? ?forthcoming, totally honest and conducted herself with the highest level of integrity. She was forthcoming about what expenses we could expect and ultimately encouraged us to accept an offer from a buyer other than the buyer she was working with. She could have earned a much higher commission, but she always put us first and considered our bottom line over her own. It was a refreshing experience … I was actually moved by her generous spirit. Not only is Debbie an exceptional Realtor, she is personable, easy to talk to and tech savvy! She did so much extra work behind the scenes we didn't expect … it left us free to concentrate on our move and future plans. I just can't say enough about Debbie and how much she helped us … if you're looking for an agent to help you buy/sell your home I HIGHLY recommend Debbie Theriault. In my opinion, she's one of the best agents around ~ she went above and beyond any level of service we could've expected and we just can't thank her enough
Review Source: zillow.com
05/16/2018
Sold a Single Family home in 2017 in Seal Beach, CA.
---
I had a great experience with Carolyn Theriault in selling my house. It was my first time in selling and I quickly discovered that it is a complicated, crazy-making process — but Carolyn made it easy and successful. rnShe has a great understanding of the big picture (i.e., the housing market in general and the specific area where I was selling). rnShe also understands the importance of details, with everything from termite inspection to filing papers. There were a lot of things that hadn't occurred to me or that I had no experience with: an estate sale, re-painting the house and installing new carpets, staging the house to maximize its appeal before going to market, even sprucing up the yards. And There are endless considerations in selling and buying a house and whenever I began to feel a little overwhelmed, Carolyn would say the magic words "I'll take care of it." And she did. She handled all of those things, and I really appreciated the people she worked with. Best of all, she negotiated a price for the house that made everyone (the new buyers and me) happy. And that's all you can ask for. I can highly recommend her.
Review Source: get.testimonialtree.com
11/07/2016
---

My husband and I feel very fortunate to have had Carolyn to lead us through the difficult process of selling our Seal Beach home of 30 years. Carolyn is very professional, knowledgeable, and organized but also very warm, patient, sincere, and a pleasure to work with. From the time we first met  with her to the close of escrow, we were confident that she was handling everything expertly and efficiently and that she was always looking out for our best interests. We were very impressed with her thoroughness in evaluating buyers and their offers, her responsiveness to emails, texts, and phone calls, and her help in taking care of the final repairs to the house. We highly recommend Carolyn to anyone who is selling or buying a home
Review Source: zillow.com
01/05/2016
Sold a Single Family home in 2015 in Seal Beach, CA.
---

Carolyn and Debbie were flawless real estate agents during the purchase of our home in Seal Beach. Debbie was available during the holidays and updated me about any news regarding the sale. The process was easier than I imagined, Debbie's organization was impressive. Debbie worked hard to get my family the home of our dreams and I am forever grateful.
Review Source: zillow.com
02/22/2017
Bought a Single Family home in 2016 in Seal Beach, CA
---

Truly the Best in the Business here ladies and gentleman. These ladies are on the top of their game and committed to getting you and your family into the right home for you. They take the time to build a relationship and utilize that to learn how to best serve your needs. Carolyn and Debbie have  helped us buy both of our houses and I would never use anyone else. These ladies are top-notch and truly deliver on their word. They will get you into the house of your dreams or they will work tirelessly finding it. You'd be crazy to pick anyone else. Carolyn and Debbie – The Best in the Business!
Review Source: zillow.com
08/25/2015
Bought and sold a Single Family home in 2012 in Seal Beach, CA.
---

For years we have been reading letters of Carolyn and Debbie's clients who have been so pleased working with them regarding their real estate transactions. Little did I know how superb the depth of their knowledge and the breadth of their assistance would be for us. Their expertise and guidance  were the key to successfully purchasing our new condominium amidst a very competitive field of buyers. Debbie was invaluable in our long hunt to find the right place. Her willingness to listen to multiple "pro and con" discussions helped me process what I really wanted in my "empty nest" California home. When that purchase was accomplished, we were ready to put our house of seventeen years on the market. Carolyn's wealth of experience and connections with high quality workmen and women helped us get our house into perfect condition to pass along to new owners. Both Carolyn and Debbie offered encouraging words during the stressful moments. They were available to answer the myriad of questions that popped up throughout the process. Carolyn is a professional powerhouse when quick action is needed. She flexed with our schedule and gave full service help when we couldn't attend to certain details ourselves.
Review Source: zillow.com
07/30/2015
Sold a Single Family home in 2015 in Seal Beach, CA.
---

Trust is an imperative especially as your most valuable investment is at stake. Carolyn and Debbie epitomize those factors required to reach that comfort level. Their expertise in knowing the intricacies of the homes and community they represent is an asset the smart buyer would want to go to  market with. Nothing but nothing gets past these two with regard to utter and complete client advocacy. I cannot recommend this team enough!
Review Source: zillow.com
07/30/2015
Bought and sold a Single Family home in 2013 in Seal Beach, CA.