Cathy Haney | First Team Real Estate
---
in IRVINE, CA
about Cathy:
Specialties:  Buyer's Agent, Listing Agent, Foreclosure, Short-Sale
My name is Cathy Haney and I am a real estate broker, not just an agent, with an MBA and over 20 years  experience in the Orange County real estate industry.  I am ranked locally and nationally in the top 1% of agents.  I sell 15 times more homes than my fellow local agents.  In addition to my knowledge and resources, honesty, ingenuity and great communication are keys to my success. I was recently featured in ORANGE COAST MAGAZINE
I have a wealth of resources, experience and expertise to offer you including access to "Not On The Internet Yet" homes which gives you a huge advantage in knowing about a home before the general public does and/or selling your home privately should you choose to do that.
I grew up in and currently live and work in Irvine.  As a result I am extremely familiar with each neighborhood, amenities, schools, parks, stores, etc.
I write an occasional article on real estate that appears in the OC Register and the Irvine World News and have been a guest on several radio shows to discuss real estate.  In addition, I am a certified short sale & foreclosure resource specialist (SFR) by the National Association of Realtors.
 I work days, nights and weekends and am committed to doing a fabulous job for all of my clients. What I promise is personal care and outstanding service; backed by thorough research, in depth knowledge of the market and exceptional negotiation skills. Last but not least, I am personally always available to you and return every call promptly. I would be happy to take a few minutes to talk with you and find out if I can help or just answer any questions you may have.
---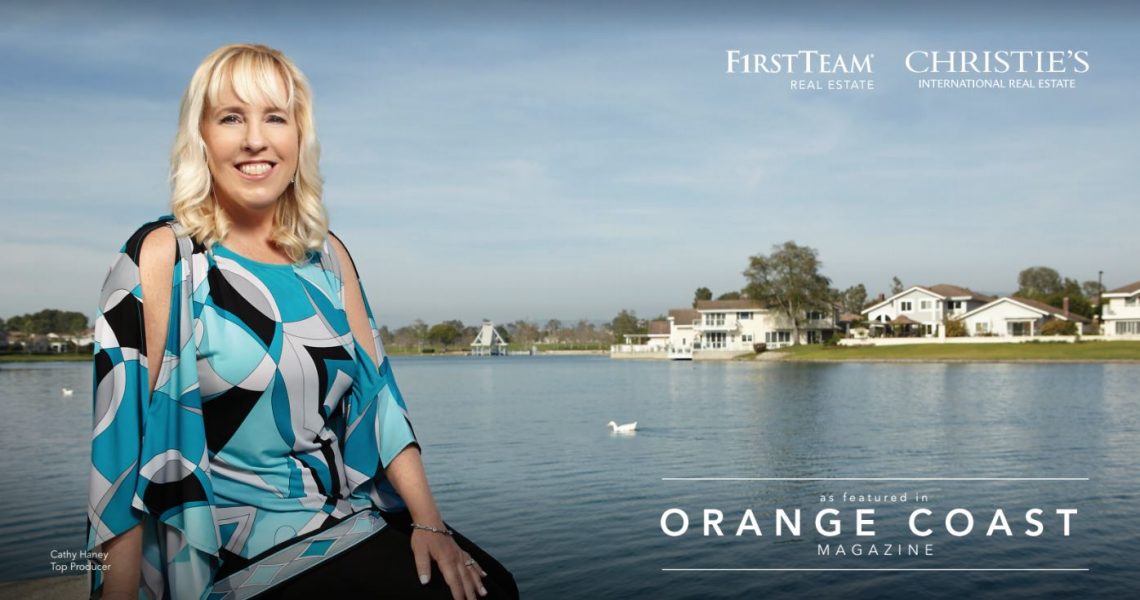 ---
---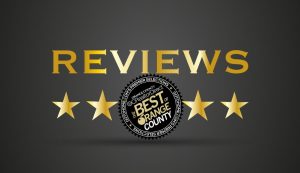 ---

So happy we chose Cathy Haney as our realtor. She knows her buyers for the area and truly understands where the sellers are coming from and somehow makes it all work to the benefit of everyone! Cathy, along with her excellent staff, were with us every step of the way, even making sure that all  requests for walk-throughs are made in advance to assure no surprise visits. Her referrals for contractors and movers were invaluable and whether you are buying or selling, we wouldn't hesitate to recommend Cathy Haney as your agent.
Review Source: zillow.com
10/13/218
Sold a Condo home in 2018 in Woodbridge, Irvine, CA.

Cathy is an expert in the Irvine real estate market and is very attentive and thorough in meeting your needs as a seller or buyer. Being in our home for over 30 years, we had not gone through the process of selling a house in quite awhile, but with Cathy's assurance & thoughtful consideration of
our feelings she was able to make us feel comfortable with all the steps needed in order to achieve great success. We would highly recommend Cathy for her integrity, efficiency and warm personality in making your selling or buying transition as smooth as possible
Review Source: zillow.com
09/29/2018
Sold a Condo home in 2018 in Woodbridge, Irvine, CA.

Selling your home can be very stressful, but Cathy helped me through the process. She answered every question in a timely manner and the communication was very good. I felt well taken care of. She sold my condo at the asking price. I also found a home that I love and both residences closed within  three days of each other. It was all handled very quickly and efficiently. I think Cathy is an excellent broker, and she did a terrific job for me.

Review Source: zillow.com
09/17/2018
Sold a Condo home in 2018 in Woodbridge, Irvine, CA.
---

My husband is a banker who regularly supports the underwriting and issuance of commercial loans, and I am an attorney; needless to say, we both wanted to work with highly sophisticated and knowledgeable professionals who were experts in real estate. I feel very fortunate to have found Cathy and  her team. Kelly worked closely with us on the purchase of a home in Irvine and regularly scheduled appointments for my husband at all odd hours of the day and night given our difficult work schedules. She coordinated showings, gathered information on the areas we were interested in (including school district statistics) and was extremely responsive. Cathy handled the sale of our condo, which was not contingent upon our home purchase, and thus very stressful in terms of timing. After we purchased our home, we had a short window in which to sell our condo to make the economics work out. Cathy worked tirelessly to first assess our home and our priorities, then provide stagers and professional photography, created beautiful marketing material, and flawlessly coordinated open houses and showings for us. Beyond that, Cathy's pulse on the real estate market was on point, and she has an unmatched reputation in the market, that helped get us what we wanted. After finding us an all-cash buyer with less than a 14-day escrow, we made out better than we expected in terms of timing. The transaction from there on out continued to be very fast, but seamless, and everything closed on time. I couldn't be happier with my experience and would recommend Cathy Haney –First Team Real Estate to anyone in the Irvine/Orange County area.
Review Source: zillow.com
08/20/2018
Bought and sold a Condo home in 2018 in Business District, Irvine, CA.
---

Cathy has integrity and values your needs as you sell your home.  We would highly recommend her as your agent of choice when you are looking to sell or purchase a home.
Review Source: yelp.com
9/29/2018
Irvine, CA
---

I highly recommend Cathy and her team.Cathy is extremely experienced , she is very knowledgeable and is always ready to answer any questions.
She helped me in purchasing a home recently .
She made sure the whole transaction was smooth from the beginning to the end.
If you want to buy a home in Orange County then she's the one agent you should reach out to.
Review Source: yelp.com
3/13/2018
Irvine, CA

I can't say enough about Cathy Haney.  She walked us through every step of our home purchase and was easily accessible for every question we had.  She is a true professional who guided us through what could be a stressful time.  Cathy is organized, efficient, and knowledgeable.  We were even able to close on our purchase early!  I highly recommend her services.
Review Source: yelp.com
2/15/2018
Irvine, CA