Cheryl Lynch | Sotheby's INTERNATIONAL REALTY
---
in Laguna Beach, CA
about Cheryl:
If you are looking for dedicated, honest, reliable, hardworking real estate expert who loves what I do, look no further than Cheryl Lynch. I care about my clients and have the privilege to prove it to them each day. My goals are simple; to educate my clients on the best possible avenue for buying, selling, investing or leasing, enable my clients to make the right decisions, negotiate the best possible price and terms, and close the property with the least amount of hassle.
When life throws an unfortunate situation at my clients and they must sell their home for less than what it is worth, I use my vast education and experience to look for foreclosure alternatives to help my clients. These solutions include: loan modification education, short sale assistance or deed-in-lieu of foreclosure. The goals for my troubled clients are to minimize credit damage, preserve integrity and help clients move on to the next chapter of their life.
I pride myself with having an intimate knowledge of properties in South Orange County for local transactions. I also have extensive knowledge of properties and market trends nationally for relocation and investment opportunities. From start to finish, I am here for my clients
Her education, business, and management experience has enabled Cheryl to build an unparalleled real estate organization dedicated to her clients in the luxury real estate market. Her team are multi-million-dollar producers year over year with hundreds of repeat clients and referrals. Cheryl offers clients passionate dedication and service while working diligently to insure her team negotiate the best possible terms under current market conditions. Lynch Group clients agree, "Their level of service, expertise, and knowledge of the real estate market bring the highest value and results".
Cheryl is known as a master negotiator and certified as "Master Negotiation Expert" (MCNETM), "Expert Professional-social media/online marketing" (E-Pro®), & "Real Estate Collaborative Divorce Specialist" (RCS-DTM) For the divorce sector of her business Cheryl has built trusted partnerships with Family Law Attorneys, Mediators, Financial Planners, CPAs, and Short Sale experts who make up her divorce specialty team.
Cheryl holds degrees in Psychology and Visual Merchandising, and constantly keeps up with the latest home & market trends applying her knowledge to every listing and buyer purchasing a home. Cheryl and her family are natives of Southern Orange County where she is grateful for serving the real estate community for nearly 20 years delighting in connecting families with communities!
.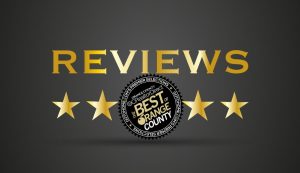 ---

We have used Cheryl Lynch's help several times over the past 15 years, both buying and selling homes … she is focused and determined to help in any way possible to meet our needs and expectations … Her team handles communications and transaction details very effectively … we are happy to
recommend Cheryl to anyone looking for a knowledgeable and supportive real estate agent
Review Source
: zillow.com
07/10/2016
Bought and sold a Single Family home in 2010 in Coto De Caza, CA

---

Cheryl is fantastic. She has an intimate knowledge of the market and always gave great insights. She has an extensive network that really helped in multiple situations. Extremely responsive, attention to detail, and just overall very friendly and great to work with. Cheryl helped me search for
a home that would suit both my picky needs and price range and sell my current home. She was simply awesome. She was so dedicated to making sure I find the right house that would meet my needs. She did whatever she could to make sure I could close on time as I needed to downsize to my new home before putting my current home on the market. She is always on time and fast on getting back to you any time you have a question. Also she would not waste your time by recommending you houses that you would not be interested in. Once she figures out what you are looking for you can be certain that she will find the house. She found my house in less than a month and closed in a month She was always very patient and accommodating. Not once did I feel like I wasn't her highest priority. We viewed dozens of homes during this period and I never felt pressured at all. When I finally found the perfect home she worked very fast to make sure I would land it at the price I wanted. She handled negotiating the entire deal very well and helped me coordinate all the other aspects of appraisals, inspections, and other services. When we encountered some bumps in the road she had no problem maneuvering around the situations to get me the house I wanted. She never appeared flustered or unable to cope with the difficult situations that arose. As a home owner for 16 years, I was wary and inexperienced about most of the process to sell my home, but Cheryl was very honest and knowledgeable. Communication was easy with her through emails, text messages, and phone calls. Cheryl guided me through the process to put my house on the market after moving into my new downsized home. She helped me make the difficult decision to take it off the market when market conditions changed and when to place it back on the market and it sold in less than 2 weeks and closed in a month. I couldn't have asked for anyone better. I would love to work with her again in the future.
Review Source
: zillow.com

05/12/2016
Bought a Single Family home in 2015 in Mission Viejo, CA.
---

We hired Cheryl Lynch to sell our home as friends had referred her to us. We are so happy they did! From the beginning, she met us with a marketing plan and she was very confident about being able to sell our home. She wanted to know all the ins and outs of the house, from what made it special  to us, to what other people really liked about the house. She learned everything about our home. Cheryl was present for each showing as she now "knew" the house and could point out all the features to potential buyers that their realtor would never know. We ended up with a more difficult buyer but Cheryl remained calm and did everything she could to take as much stress and pressure off of us as possible! From start to close was less than 4 months. We were extremely happy with Cheryl! Her professionalism and wonderful personality shine through everything she does! We would definitely use Cheryl again and would refer her to anyone we knew that are looking to buy or sell!
Review Source: zillow.com
08/25/2015
Sold a Single Family home in 2015 in Trabuco Canyon, CA..
---

I met Cheryl at a church function nine years ago and have known her ever since as a friend and through her business. She impressed me right away as one who means business and she has direction and knows where she is going in life. There was no question in my mind when I needed someone to help me  find a place to live that she wouldn't leave me stranded. I was correct in my impression for I am very happy with the condo, area, and I was every comfortable with how she handled explaining to me everything about all the paper work and how things are done in the Real state business. I am very proud of my friend, Cheryl Lynch
Review Source: zillow.com
08/03/2015
Bought a home in 2014 in Mission Viejo, CA 92692.

---

The Lynch Group is the one of the most professional organizations I have ever seen. The processes and systems they have created to aid their clients are incredible. Once you meet them in person, you clearly understand that their procedures and methods have been so well established, all because they have a great care for people. Each member of the Group will spend the time needed with you to explain every imperative detail and ensure you have confidence and joy with your next steps. If you are looking for a professional to sell your home or walk with you on the path of buying a new one, The Lynch Group is a team you will no doubt want to speak with. I have seen their Real Estate Services first hand and can say you will not be disappointed.
07/19/2018
Irvine, CA
___________________________________________________________________________________________________________
I have been working with Cheryl for 6 years. She is the absolute best! I highly recommend her to anyone and everyone who wants/needs to work with a talented and super intelligent team of professionals. There is no downside to Cheryl and her team.
Review Source
: Google Reviews
6 months ago as of 9/24/2018
_________________________________________________________________________________________________
Cheryl helped us sell our home quickly through a relocation company. She was very familiar with the standard as well as the relocation process. After interviewing 2 other realtors we chose Cheryl to represent us because of her knowledge of the market, optimism in helping us meet our sale price goal, hard working determination and negotiation skills. Her team helped us prepare our home to get top dollar. When it came down to negotiating time she really had our back. We did not feel that we were just another listing to her. It is obvious that she takes pride in her work. I would not hesitate to recommend Cheryl Lynch.
Review Source
: Google Reviews
2 years ago as of 9/24/2018