Chris Reed | Bullock Russell Real Estate
---
in Lake Forest, CA
about Chris
In this Real Estate market, Orange County Realtor Chris Reid is renowned among colleagues and clients alike for his integrity, loyalty and professionalism.
As a buyer's and seller's agent with skilled negotiating techniques at Bullock Russell, Chris is committed to offering his clients the highest quality representation and professionalism along with superb customer service and individualized marketing strategies while understanding the needs of his clients. Chris' personable and professional character allows him to build and maintain solid relationships.
Chris is one of the very few real estate agents who not only truly understands, but is constantly expanding his role with his clients. With his knowledge of the real estate market and the time he takes to fully understand every client's needs, he directs the process from the very first idea through to its full execution.
Chris provides a current Comparative Market Analysis for his clients and updates it every four months. He finds great satisfaction in placing people in a community that they choose for themselves and their families. He always takes personal interest in his buyers and sellers, many of whom are repeat customers. Always accessible, he enjoys educating clients and customers about their options, guiding them through negotiating.
Chris will assist you in accessing your present real estate goals and objectives. The key to his success is his commitment to his customers and clients, his experience and his love of his job.
Chris's main objective is to build lifelong relationships with his clients. Realizing that owning a home where their families can grow and dreams are made, is the ultimate goal.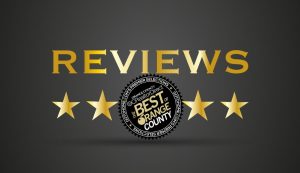 ---

After deciding to move out of state, a friend recommended Chris to us to help us sell our house. He is very honest and fair and made the process easy for us. He was diligent in putting up signs and helping us with the process of staging our home. He was also very active in pursuing leads and
potential buyers. He kept us in the loop which helped us a great deal with the stress we were experiencing in trying to find a new home out of state and selling our current home. Anyway, everything on the California side went smoothly including the paperwork as it was prepared for us in an organized fashion so all we had to do is read and sign
Review Source
: zillow.com
08/04/2018
Sold a Townhouse home in 2018 in Lake Forest, CA.

---

Chris did a really wonderful job representing my sisters estate in selling her home. He always kept me informed and had terrific insight as to what would be the best way to market the property. I would recommend him for any buyer or seller of property. He is definitely a class businessman.
Review Source: zillow.com
03/08/2019
Sold a Single Family home in 2019 in Mission Viejo, CA

---

As a first time home buyer, I am so glad that we were able to work with Chris. When we first started searching for a home, we were working with another agent who was unresponsive, not helpful and didn't really give us the time of day. Chris was referred to us and he helped walk us through the home
buying process and gave us advice every step of the way. He is calm, accommodating, extremely responsive and did an amazing job getting us into our first home. Chris was very thorough and made sure that we were investing in a property that was right for us. I am so grateful that we were able to work with him and his team (Colleen and Caitlin are amazing too!). I would highly recommend him to anyone who is thinking about buying a home!
Review Source: zillow.com
12/19/2018
Bought a Condo home in 2018 in South Coast, Santa Ana, CA.

---

We can't express ourselves with enough gratitude for Mr. Chris Reid. He was flawless in every step on selling our house. Due to my work schedule my wife worked side by side with Mr. Reid. She can't express her gratefulness on his reassuring comfort with the process of inspectors and contractors.
Chris is very professional, monticules in detail and accountable! We listed our house during a slow period with other houses in our neighborhood that were still up for sale months before we listed our home. Chris had a offer within a week of the house being listed and first open house. We also had accouple of back up offers but didn't need them since we sold to the first buyers. We highly recommend Chris for buying or selling and are glad we had him as our agent after seeing how the other buyers and selling agents worked. He is at the top of his profession
Review Source: zillow.com
2/24/2019
Sold a Single Family home in 2019 in Laguna Hills, CA.
---

My wife and I simply would not have got the home we wanted were it not for Chris being attentive, communicating well and fighting for us. Chris is extremely knowledgeable and was able to give us a sense of calm and confidence during a stressful time in anyone's life. I would recommend Chris to
anyone.
Review Source: zillow.com
10/26/2018
Bought a Single Family home in 2018 in Trabuco Canyon, CA.

---

When my wife and I sold our condo we had little time to find a new home. Until escrow closed, were were technically contingent and no one was accepting our offers to buy our new home. We made 4 strong offers, 20% down, Excellent credit, etc… One evening we ventured into Trabuco Canyon and  found an open house by Chris Reid. We stepped across the threshold and this one felt like it could be home for us. We explained to Chris our situation and felt like we could make this happen so we put our best offer in right away. Even though our contingency wasn't lifted on the condo sale, he understood that it was only a week away and he wasn't going to let that hurt our chances of getting this new home. I know he had to go to bat for us with the sellers and he really negotiated us a great deal. When we showed up to get our keys to the new home, we were welcomed by several neighbors…all friends of Chris just to say hi and welcome to the neighborhood. What a nice touch. Chris was Courteous, Professional, Fun and Easy to work with. I would recommend Chris to anyone looking to buy or sell a home or condo in the Portola Hills, Foothill Ranch, Trabuco Canyon, Rancho Santa Margarita Area. Thanks again Chris!
Review Source: zillow.com
08/24/2018
Bought a Single Family home in 2018 in Trabuco Canyon, CA.
---

To whom it may concern: My husband and I first met Chris Reid at one of his open houses and were so impressed with his knowledge of the Real Estate market along with his ability to listen and understand what we were looking for that we wanted to work with him. The next day we had Chris come to our  home to discuss our situation and during our meeting Chris suggested that we do some work to the home in order to get top dollar and he even put us in contact with a Contractor to do the work. As it turns out Chris sold our home fast for top dollar and helped us to find a new home which we purchased far below the asking price. We would recommend Chris to anyone who is looking for a great Realtor that will work hard for you.
Review Source: zillow.com
12/18/2017
Bought a Single Family home in 2017 in Trabuco Canyon, CA.