Cristal Drake | Reliance Real Estate Services
---
For a Complete List of Homes For Sale in Fullerton, CA
Cristal Drake | Reliance Real Estate Services
When people think of homes for sale in Fullerton Ca, one name comes to mind: Cristal Drake. For over two decades Ms. Drake has helped the people in and around this community realize their dream of homeownership, as well as having assisted countless others to sell a house or property.
Her performance and customer relations have earned her numerous awards and recognitions, and yet she still remains one of the most personable and easy to access Fullerton Realtors available in the region.
Over 20 Years of Experience
Staying in any industry for twenty-plus years is difficult, and when it is a field packed with some of the best and sharpest OC Realtors around, it takes a lot of extra effort and laser-focus to establish and maintain your place among the other elite professionals.
A Specialist in Advertising and Marketing
One of the ways Cristal has done this is by taking the time to not only hone her craft by presenting Fullerton homes for sale over the last twenty years, but she has also dedicated herself to developing a unique and successful marketing and advertising strategy, which she puts to work for every client she has, whether they are buying or selling.
This clearly separates her from other Fullerton Realtors, and creates a fantastic opportunity for clients that, when dealing with other real estate professionals, wouldn't otherwise have.
Setting the Standard for Fullerton Realtors
The evidence is clear as far as what Cristal brings to the table for every person she works with, regardless of their individual situation. She prides herself not only on being willing to do more than any other Fullerton Realtor, but also on being able to do more than them as well. Here is a small sampling of some of her diverse areas of expertise:
Versatility in service
Technological expertise
Bank owned properties
Privately owned properties
Custom marketing strategies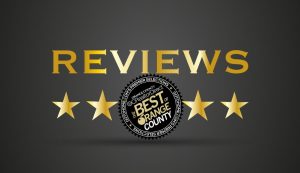 ---

I can't express enough how impressed and happy we are with Cristal and David Drake! My wife and I had to help her mom sell her rental property and we spoke with a few other Realtors prior to deciding to move forward with The Drake Team. The biggest challenge was that we live 400 miles away, so
nearly everything had to be done through phone calls and pictures. The property needed some rehabbing and we felt so fortunate to have David there to provide direction, advice, and oversight of the project. We basically told Cristal and David what we were hoping for, how much we had available for the rehab budget, and then we listened to their advice and placed 100% of our trust in them. They were in constant contact with us and provided regular updates the entire way. When it came time to list the property for sale, Cristal advised us of the changing market and what our strategy should be for getting the highest possible price. Again, we listened and she nailed it! We received multiple offers within a few short days and closed escrow sooner than expected. It takes a true, experienced professional to successfully navigate a rapidly changing market and Cristal and David proved they are those professionals.
Review Source
: zillow.com
08/30/2018
Sold a Condo home in 2018 in Fullerton, CA.

---

Cristal Drake is wonderful! If we could give her more than five stars, we would! Cristal is intelligent, highly knowledgeable and does what she says she is going to do. We have wanted to sell my Mom's home for years, but were unable to get a fair price in the past so we held off until we  absolutely needed to sell it. Her home has always had "good bones" bones and was in a great neighborhood, but it needed numerous upgrades throughout and lacked curb appeal as the yard needed a facelift too. As I was very ill, I was not up to this challenge of handling all the upgrades by myself again. I had recently sold one of my rental homes in San Diego where the previous tenant had damaged the property and completely destroyed all the landscaping. It was an exhausting, time-consuming and often stressful process that I never wish to repeat. I wish Cristal had a clone of herself in San Diego as I know now that if I had her for that sale, it would not have been such a challenging process. Cristal took all the stress and work off my hands of selling my Mom's Fullerton home. She gave us excellent, intelligent advice. She really went the extra mile dealing with me as it is not easy having a Client who is ill and not always able to respond readily. Cristal was so compassionate, kind and patient with me. This was not an easy home to sell. Not only did it need upgrades, but it was located on a hill in Fullerton bordering a loud freeway below. Cristal handled everything like a pro that she is and came up with an excellent strategy that resulted in multiple offers coming in. We accepted a cash offer from what I can kindly refer to as an "eccentric", young Business Owner who flips homes. This individual tried to play some unethical games with us during escrow. Crystal kept me informed, but also protected me from the stress which I so appreciated while ill. She handled all of the unforeseen, silly nonsense from this young Buyer like the seasoned, ethical Professional that she is, stood her ground (our ground) and kept the deal on track. Truly, this was one of the best experiences I ever had selling a home – EVER! Thank you again Cristal, David and the team for going above and beyond to help us sell this property and doing so beautifully
Review Source: zillow.com
07/01/2018
Sold a Single Family home in 2018 in Fullerton, CA.
---

We recently had the great pleasure of working with Cristal Drake and her team. In all honesty, the best thing we can say is, we would absolutely recommend the Drake team to all our family and friends because of their excellent customer service. Cristal, David, and Amy (our stager) are wonderful  people and worked with us every step of the way. They were kind, meticulous and very thorough in their roles on the team and we are grateful for everything they have done. We are more than satisfied with their performance as they exceeded our expectations every step of the way! Cristal and David's hard work and professionalism was incredible when we went through a difficult situation in selling our house. Long story short, they handled our situation perfectly with patience and determination and got it done. Along the way, they kept us updated on both transactions (selling and buying), answered all our questions and guided us through each phase and literally brought us home. They even continued to help us during the final hours of moving! They really care about their clients and are phenomenal to work with. Cristal and David have been very supportive throughout our transaction and Cristal has always remained positive in our situation of selling and buying our new home. When you hear the phrase, "it will work out – it just does". Think of Cristal! She really makes things happen. Without hesitation, in the future, we would definitely use them again if we were in the market
Review Source: zillow.com
06/18/2018
Sold a Single Family home in 2018 in Fullerton, CA.

---

You can't go wrong with the Drake Team! Courteous, professional, knowledgeable, and just all around wonderful people. Cristal and her team were able to quickly sell our condo and find us a beautiful new home even in a tough market. My husband and I just can't say enough about the Drake Team!!!!!  They are there for you anytime and their knowledge of the market and the buying/selling process really put our minds at ease. It was easy to put our faith and trust into the Drake Team…..they truly had our best interest at heart
Review Source: zillow.com
05/04/2017
Bought and sold a Single Family home in 2017 in Fullerton, CA.
______________________________________________________________________________________________________________

Cristal, her husband David and the entire Drake real estate team are amazing! Cristal truly and genuinely cared about getting us into the home that was just right for us. She was patient, honest, kind and very responsive.
Being first time home buyers, we had a great deal of questions, uncertainties and frankly weren't exactly sure of what we wanted. Cristal made our home buying process an enjoyable one. It is evident that she has extensive background and vast knowledge of the process, but she never made us feel that her knowledge was superior to what we wanted. She helped us make informed decisions, and no matter what time of day, she made time to talk me through my crazy emotions.
Once we had an offer accepted, her husband David stepped in to help us understand the condition of our home and things we should consider. He also genuinely cared about ensuring we were set up for success and was obviously in this with us – making for some very happy homeowners. We appreciated his expertise, which he continues to provide even after we closed.
We honestly couldn't have asked for better partners through this life changing purchase. I wish I had time to write about our entire experience, but there truly aren't enough words to express how grateful we are!!
We will come back to the Drake team if we are ever in the market to buy and/or sell again. They are a true dream team! We would highly recommend them.
Thank you Cristal and David! It always works out the way it's meant to!
Review Source: yelp.com
07/12/2018
Rowland Heights, CA
---

The Drake team recently helped us buy a home and as usual, their help was invaluable. We were dealing with a difficult purchase situation, and I'm so glad we had the Drake team looking out for our best interest. They made sure everything was taken care of for us and took such good care of us! I trust Cristal and her team so much!
Thank you again Drake team, for helping us finally buy our dream home!
Review Source: yelp.com
02/10/2018
Fullerton, CA
---

The Drake team was incredible in getting my husband and I into our first home! We were complete newbies and Cristal and David made the whole roller coaster process so smooth. Starting off Cristal was friendly, welcoming, and so positive. We really appreciated that she was upfront about the challenges of the market, but the fact that she and her team are so well connected to the community gave us great confidence that we would find our first home. She did such a great job listening to our needs that we didn't have to spend months looking and actually found our home on the first day out with her! Cristal and David guided us through the whole process and made the 6 weeks between seeing the house and getting the keys really easy. They really did all of the heavy lifting! Cristal helped us beat out other offers to get the house for a fair price that we were comfortable with. She did an amazing job of handling all of the back and forth and made everything really simple for us. Once we made the offer, David's expertise and experience was amazing. The house is on the older side (which we love!) and David really helped us navigate the home inspection, gave us TONS of excellent recommendations for electricians, plumbers, painters, etc. all of whom have been amazing, and even installed our smoke and CO2 detectors.
The Drake team has been such great help to us even after we moved in. A few days after we closed, there was an urgent problem with the water heater that wasn't caught by the home inspection. While my husband and I were at work we found out there was a bad leak, but it would take both of us hours to get home. David to the rescue! He went to the house and was able to stop the major problem until we could get home and get an expert out to fix it. We were blown away and so incredibly grateful. That is the kind of service you get from the Drakes!
Now 4 months later we are in our first home together and love love love it! We will absolutely use the Drake team again and recommend them 100% to anyone looking to buy or sell their home!
Review Source: yelp.com
9/24/2017
Fullerton, CA