Daryl and Laurie Chrispen | RE/MAX Tiffany Real Estate
---
For Homes For Sale in Buena Park, CA
about Daryl and Laurie Chrispen
The vast experience and success that Daryl and Laurie bring to the table cannot be overstated. With over 50 years of combined experience in the real estate business, and 60 years living in Orange County, you will find no better source of local insider knowledge. Making the transition in or out of a home can be complicated, but they have streamlined it to ensure everyone's needs are met. Facilitating a smooth and successful process is something they take pride in. 
Their courteous nature and professional behavior have endeared them to many, helping guarantee plenty of repeat and referral business, as attested to by their over 200M in property sales. Their many years of experience has also allowed them to build up an impressive network of contacts within the business that they use and refer to clients based upon need. From home inspectors to tradesmen, they have someone competent to carry out any role needed in real estate.
They work with newcomers and those looking to upgrade find ideal property options that suit their needs. They take time to understand client necessities and desires and utilize their connections to find listed and unlisted properties that fit the bill fast.
Sellers also get to benefit from the skills of their team and professional advice to ensure their properties are market-ready and will attract quick offers. With over 95% of their listings having already closed, sellers can be assured of excellent service from the best in the business.
Laurie is a financial expert and helps clients understand the market, and make real estate decisions that will positively impact financial plans. They are also relocation specialists able to assist those looking to settle in Buena Park and surrounding areas find the right home remotely.
As top OC realtors, they have received multiple awards including ReMax Lifetime Achievement Award, ReMax Hall of Fame 2001, and 2017 ReMax Chairman's Club. 
Take a look at some of our accomplishments and awards:
-ReMax Lifetime Achievement Award
-ReMax HALL OF FAME 2001
-ReMax Chairman's Club 2002-2008, 2011, 2014, 2017
-ReMax Platinum Club Member 1997-1999, 2001, 2009, 2010, 2013, 2015, 2016
-#2 Agent in Orange County 1995, #4 in 1994, #6 in 1996
-Century 21 Centurion Producer & Master's Club 1992-1996
-Century 21 Multi-Million $ Club 1990, 1991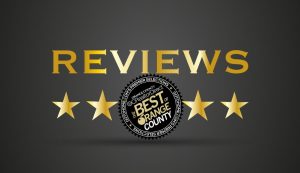 ---

It was great working with Laurie and her team. We met with her, put our house up for sale, got an offer and moved out of in just 9 weeks! She made the selling experience easy as can be. Explaining things as you go along and everything was approached with our wants and concerns addressed. I highly
recommend!
Review Source
: zillow.com
03/21/2019
Single a Family home in 2019 in Buena Park, CA.
---

We recently sold our house. Prior to listing the house I analyzed our options. For sale by owner,discount brokers or full service Realtors. After our interviews we selected Daryl and Laurie Chrispen. You couldn't ask for any better Realtors. They are very knowledgeable in every aspect. What ever
needed to be done they took care of it. Any questions or calls they responded immediately. When you spoke with them it was like talking to a good friend, not just a Realtor. We have great admiration and respect for them and their amazing staff. We feel very lucky to have had them and there expertise.
Review Source
: zillow.com
02/18/2019
Single a Family home in 2019 in Buena Park, CA.
---

Daryl and Laurie Chrispen have been our neighborhood realtors as long as I can remember, and "our only realtors" as far as our family is concerned. Their knowledge of all areas is remarkable. I needed to find a place to move into since the family house is being sold. She listened to what my
preferences were and was able to immediately show me different properties. It's amazing how patient she was with me. I must have changed my mind about the different criterias the place had to have , too many times! Well, she finally found me the perfect home, and I'm all moved in! Laurie guided me through each and every step of the homebuying procedure to make sure everything went smoothly. It is amazing how she was able to coordinate scheduling of finding me a home to buy and prepping the family house to sell simutaneously. What a Pro! I would recommend the Daryl and Laurie Chrispen team to everyone I know!
Review Source
: zillow.com
06/12/2018
Bought a Single Family home in 2018 in Buena Park, CA.

---

Dealing with the memories of loved ones, their personal possessions and the family home is very difficult and overwhelming. When I met Laurie, her warm personality, understanding and compassion made me so comfortable to work with her. She took ALOT of the stress off of me and helped me realize  that it was time to move on. Laurie always deferred to me as to my wants and needs, yet she took charge and represented us. Laurie was our realtor, but we quickly formed a friendship that I know will last a lifetime. You would be lucky to have her in your corner. She knows the housing market and the areas. My parents' home sold very quickly with multiple offers and back up offers. I am so thankful to her. She is absolutely wonderful and if she does represent you, she will go above and beyond …and do the extra work for you. I know, I experienced it… Laurie just loves her job…and does it with a SMILE!
Review Source: zillow.com
06/12/2018
Sold a Single Family home in 2018 in La Palma, CA.
---

Laurie and Daryl are outstanding sellers. They are extremely knowledgable and helpful. They made it so easy to sell my house. They did everything. It was so much less stressfull due to their expertise and knowledge. I would recommend them to everyone who is selling or buying a house. We  bought our house through them 18 years ago and just sold that house through them. Both times were outstanding.
Review Source: zillow.com
03.03.2018
Sold a Single Family home in 2018 in Buena Park, CA.

---

I sold my house in March of 2015. I could not have found a better team than Daryl and Laurie to handle the sale. Before they listed the house they suggested minor upgrades to the house to get the best return of the sale. I believe that the upgrades were minor but the returns were major. I had no  idea that these little fixes could make such an impact on the sale. If you want to sell or buy a house, Daryl and Laurie are your go to team. They went above and beyond to orchestrate the sale of my house. If you want the job done right and in a professional matter I highly recommend Daryl and Laurie and their team to get it handled.
Review Source: zillow.com
02/18/2016
Sold a Single Family home in 2015 in Buena Park, CA.
---

We have worked with Laurie Crispen at Re/Max-Tiffany 4 times in the last 10 years to sell and purchase our own home and also for the purchase of rental property. Laurie and her assistant Karen do an amazing job – everything is done in a timely manner, and everyone we worked with at Tiffany is  extremely responsive, friendly and professional. Laurie had time for all our questions, and very patiently explained each step of the process to us. Laurie is an expert in her field – reliable, knowledgeable, and always has her clients' best interest in mind. She pays great attention to detail, provides honest feedback, and goes above and beyond expectations. She often anticipated our needs even before we asked. We couldn't recommend her more highly – she is the best!
Review Source: zillow.com
06/18/2016
Sold a Single Family home in 2016 in Cypress, CA. 
___________________________________________________________________________________________________________

Daryl and Laurie Chrispen by far the best R.E. Agents we have ever worked with.  No stones left unturned, they were on top of everything.
Review Source: yelp.com
6/1/2015
Cypress, CA