David Clesceri | TNG Real Estate Consultants
---
For a List Of Homes in Buena Park, CA
about David:
David understands that investing in real estate is likely to be the most important financial decision most clients will ever make. He takes this process as seriously as his clients do and works hard to act in their best interests. A resident of Orange County for over 45 years, working in real estate for 20+ years, and having closed more than 400 sales, David offers his clients the benefit of great insider knowledge and wide experience in the local property market. 
Well known within the community, he has established many contacts that have served him well in building up an impressive client portfolio and provider listing. He knows what sells and has ably guided many looking to put up their houses for sale in Buena Park prepare well in advance of viewings. His constructive criticism and helpful network of resources have helped sellers get ahead in the market. 
Buyers have appreciated his courteous manner and strong communication that has allowed them to keep track of their transactions and understand the legal steps to homeownership. With a full-time staff to assist, clients are kept well-informed and attended to. Many first time buyers have also appreciated the patience David shows in educating and guiding them through this new process. 
Those looking to relocate can also enjoy exceptional service from David and his team. With several team members being multilingual, even foreigners looking to invest from abroad will be comforted to know they can find someone who understands them in their own tongue. They are guaranteed a smooth and stress-free transition and transaction. 
Besides being a buying and listing agent, David also handles property management, assisting those looking to rent find the right home, and landlords identify suitable tenants. Whether you are looking to upgrade, buy, sell or rent a property, you can find one of the top realtors Buena Park has to offer right here. 
---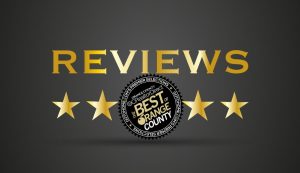 ---

I used David last year to both sell and buy a home. The transactions were happening simultaneously and required a lot of coordination and he was completely on top of it the whole time. He was always accessible when I needed him and quick to respond to any questions I had. If I ever need the  services of a realtor again David will be my first call. He is the best in the area and I would highly recommend him to anyone looking to buy or sell a home.
Review Source: zillow.com
08/22/2018
Bought and sold a Single Family home in 2017 in Buena Park, CA.

David was very good at listening to our opinions and needs, and providing constructive feedback. He worked hard throughout the process to make it as smoooth as possible. I highly recommend him.
Review Source: zillow.com
06/16/2018
Sold a Single Family home in 2018 in Buena Park, CA

We just sold our home in Lakeside. David represented us. We very much appreciated his responsiveness, knowledge of the Lakeside community and the history of sales in the area. It's worth noting that David also represented the previous owner who sold the house to us 12 years ago. He left a good  impression with us as buyers and now as sellers. We selected to go with David because he works closely with this community and cares about ensuring properties in the community retain their values
Review Source: zillow.com
06/05/2018
Sold a Single Family home in 2018 in Buena Park, CA.
---

He has a lot of experiences of my community and explained everything that I want to know about. He updated me every steps and every changes through entire cycle from listing to end of the escrow. My family was so happy to work with him and now we are friend over the agent. I will definitely work  again with him if I have a chance
Review Source: zillow.com
05/30/2018
Sold a home in 2018 in Almond, Buena Park, CA 9062
---

David Clesceri is a very professional and detailed Realtor however by the end of the process he will also be a friend. He helps make a stressful time stressless. David constantly communicated with us through the whole sell process…answering any questions at anytime always keeping us updated.
Believe me David is the Realtor you are looking for. He was a 10 out of 10 in all categories of our sale. David constantly was looking out for our best interest.
Review Source
: zillow.com

05/04/2018
Sold a Single Family home in 2018 in Buena Park, CA.
---
We have known David for almost 20 years as he is the top real estate agent in our community. I have personal used him on three occasions to help me rent my home. He has a very strong background and knowledge of the real estate market in our area. I would highly recommend him to anyone looking to sell, buy, or rent a home.
Review Source
: trulia

06/05/2018
Helped me rent out my home
I couldn't have asked for a better experience through an already stressful process. Finding out our family had to unexpectedly move, left us with a lot of question marks, fear, and no direction. And as a family with 2 special needs kids on top of it, we were unsure who could come through for us. David went above and beyond to quickly pull together everything that we needed for our family. He kept all our interests and needs first and most importantly, kept us informed so that we made the best decision possible. My kiddos struggle with any change, but David even worked and connected to them in order to make the transition easier for all of us. He included them in viewings and was there to walk them through their new home numerous times before we moved into it. He became a face that makes them smile which is very special to us. I can't thank David and his team enough for all their quick work and consideration. He's the Best in Brea and Beyond. Thank You David Clesceri and the DC Team!!!
08/25/2016
Helped me buy a home