Diana Perna | PK Real Estate
---
in Seal Beach, CA
about Diana Perna
Diana has 25+ years of professional experience in Sales & Marketing in the Healthcare Industry which included extensive key role functions in Direct Sales with Corporations and Insurance Companies Nationwide, Sales Promotions, Advertising and Client relations. She knows what it takes to market your home or find the home of your dreams and is passionate about negotiating the best deal for her clients. With her personalized approach to customer service, she will take you through closing and beyond in the shortest amount of time, and with the least amount of hassle. Diana Delivers Results!
Diana is very active in the community and involved in numerous volunteer activities and fundraisers. Currently, she participates in Susan G. Koman Race for the Cure, The American Cancer Society Relay for Life Jog-a-thon, Easter care packages for the military, Homes for Heros/Habitat for Humanity, Christmas presents and school supplies for needy children. She loves being a part of the First Christian family. In her spare time, she enjoys running, biking, triathlons, surfing, basically just being outdoors! One of her favorite pastimes is running along the beach with her beautiful weimaraner.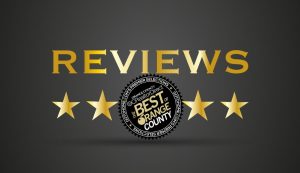 ---

We had an absolutely wonderful experience with Diana. Our house was sold within a week without even one open house. And we got the price we wanted. Everything went incredibly smooth. I HIGHLY recommend Diana!
Review Source
: zillow.com
04/04/2018
Sold a Single Family home in 2018 in Huntington Beach, CA.

---

What a pleasure it was to work with Diana on my new townhouse. Representing both the buyer and the seller, she made me feel well cared for and 100% represented in each step. I had a tricky financial situation and she introduced me to the right people to make the process seamless. Diana is very  professional, warm, friendly, and extremely knowledgable. I highly recommend working with Diana and her team.Michelle was wonderful to work with. Completely professional and helped guide us through the process! Being out of state I knew we were in great hands!
Review Source: zillow.com
03/11/2018
Bought a Single Family home in 2018 in Huntington Beach, CA.

---

Recently, Diana Perna and the PK Realty team sold our house and helped us buy a new one. The process went very smoothly, and no matter what situation arose, Diana knew how to handle it, based upon her years of experience. Diana found us a buyer for our house on the very first day it was put on the  market. She had a keen understanding of what we were looking for in our new home, and in fact, the very first house she showed us was the one we ended by buying. Diana is exceptionally knowledgeable about the real estate market. She tirelessly answered all of our questions and was very accessible and responsive. She is surrounded by a talented team, who helped show our home and created an attractive video of it. I will turn to Diana and PK Realty for any future real estate needs.
Review Source: zillow.com
11/27/2017
Bought and sold a Single Family home in 2017 in Huntington Beach, CA

---

PK Real Estate has represented my husband and me in the selling and purchasing of two homes – selling our home in Huntington Beach, purchasing and selling a home in San Diego and most recently, purchasing our home in Long Beach, CA. When it came time to sell the home in San Diego, we never  hesitated calling PK Real Estate even though they are located in Orange County. They were extremely attentive in our San Diego sale as if their office was located down the street. In purchasing and selling, they advised and represented us masterfully giving us confidence. All transactions were very smooth and we were informed as to the status all along the way. Buying and selling can be especially stressful and PK Real Estate is a delight to work with easing the stress of moving. We highly recommend them!
Review Source: zillow.com
04/29/2014
Bought and sold a Townhouse home in 2014 in Los Cerritos Area, Long Beach, CA.
---

Great experience with Diana & Lisa at PK Real Estate! Detailed responses, honest, genuine good people. Hard working company! My husband & I walked into an open house held by PK real estate & were thinking we are just casually looking and then fell in love with community & realtors at Pk helped a  lot with that!
Review Source: zillow.com
11/28/2017
Bought a Single Family home in 2017 in Huntington Beach, CA.
---

Thank you Diana, and PK real Estate! You walked us through every step, from listening to our thoughts on downsizing, almost a year ago, to selling our home, finding just the right home to buy, and taking possession of our new home today! All through the process you answered our hundreds of  questions quickly, and explained things well. We especially appreciated your help with referrals when we needed some things taken care of. Your expertise and professionalism throughout made it all seamless! Outstanding experience!
Review Source: zillow.com
08/04/2017
Bought and sold a Single Family home in 2017 in Huntington Beach, CA.
---

Diana knows. She can assist you in every facet of purchasing a home whether it be the right neighborhood, a suitable lender, trustworthy contractors or simply guidance throughout the process. Diana will give you her undivided attention without waver until, and even after, you've unpacked your  last box. With Diana's intimate knowledge of the area and familiarity with its residents and professionals, you can feel comfortable in knowing that you will not miss a step in finding the right place at the right price.
Review Source: zillow.com
05/04/2017
Bought a Single Family home in 2017 in Huntington Beach, CA.