For a List of Homes for Sale in Cypress, CA
About
The complex and sometimes overwhelming amount of paperwork and procedures that property buyers and sellers have to get through inspired Frank to develop a streamlined process for his clients. After realizing how much stress many investors experienced, especially when it was their first time, Frank chose to make his service one that was stress-free and understandable. He has utilized his experience and knowledge of marketing, finance, and contracts to guarantee an easy transaction for his clients.
His wide network of contacts in other related fields, such as home renovation and loans, has also worked well in delivering much-needed services to his clients. They can rely on his help to find the best service provider at a reasonable cost. He also specializes in short sale and foreclosure properties and is a certified property manager. So whether you are considering getting into the distressed property market niche or are looking to buy to rent, you need look no further for professional guidance.
Frank considers his clients time to be precious and makes every effort to ensure that scheduled appointments are always adhered to. He also works diligently to ensure that properties being considered are what best suits the clients' needs and desires. Narrowing down to the best options allows his clients to have an easier time making a final choice and allows for faster completion of the process.
A professional with a focus on delivering customer satisfaction, Frank does not measure his success based on awards for being a high performing RE/MAX agent, but rather in the joy his clients experience when they have found the home they dreamed of, at a price they are happy to pay. Being one of the top Cypress realtors has brought him great personal and professional fulfillment that he continues to enjoy with each subsequent sale/purchase achieved.
ACCOMPLISHMENTS
Re/Max Executive Club 2012-2015, 100% Club 2015 & 2016. Platinum Club 2017. Over 8 million sold in 2015.
Let me guide you through the complexities of buying or selling your home, eliminating hassles and stress. I look forward to working with you.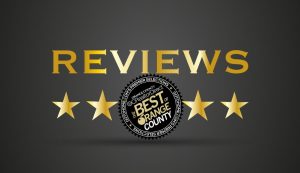 ---

We're really happy to have him as our agent. Frank was extremely helpful when it came to finding the right people to buy our home as well as finding a new one. He's always on top of the game and stays super professional. Everything ran smoothly, from open houses to the closing, and his time
management was great. Frank's also extremely friendly and knows what he's dealing with; we would definitely recommend his service
Review Source
: zillow.com
02/14/2018
Sold a Condo home in 2018 in Cypress, CA.

---

My wife and I worked with Frank to purchase our first home in Cypress and really can't say enough good things about him. He is knowledgeable, approachable, personable, endlessly patient, and incredibly generous with his time (including mornings, evenings, and weekends over the course of the whole  buying process). He answered every question and explained every form and every part of the process clearly and thoroughly. Buying a home in this market is challenging, but working with Frank made it as painless and straightforward as possible. We absolutely recommend him.
Review Source: zillow.com
01/17/2018
Bought a Single Family home in 2017 in Cypress, CA

---

It was a great pleasure to work with Frank. He's extremely hardworking and is very dedicated to his job. He's constantly scheduling showings for us, even for properties that aren't on the market yet. We totally recommend his services!
Review Source: zillow.com
10/18/2017
Showed home in 2017 in Cypress, CA.

---

Frank is great, he showed us many houses until we found the one for us. He is always on top of things and guided us through every step of the process. We are very thankful for his professionalism and highly recommend him as a real estate agent. And on top of it all, he is a very nice person.

 Review Source: zillow.com
10/17/2017
Bought a Single Family home in 2017 in Cypress, CA.
____________________________________________________________________________________________________________

Frank is a professional and attentive real estate agent. My wife and I had the great fortune of having frank help us buy our first home, and he went above and beyond what we could have ever asked for. Since we were first time home buys we weren't exactly sure what we were looking for in a home, and frank was patient with us while we we looked at different homes together, and helped us narrow down exactly what we wanted and needed. He was always available to show us homes when we called, and sent us different types of homes that he knew we'd be interested in. He was patient, knowledgeable and a true professional. He helped make the home buying process easy and seamless and even recommended a wonderful loan officer to us. All in all I highly recommend frank as an agent, and am very pleased with the service he provided us. We will definitely be using frank again in the future as our family grows, and our need for a bigger home in the future.
Review Source: yelp.com
5/2/2018
Buena Park, CA
---

Where do we start? From the first phone call to the first meeting Frank has been nothing but professional, kind and patient with us. We initially just wanted to know what our home could sell for but had no idea that Frank would not only assist us in selling our home in record time, but help us find, and purchase our dream home thereafter. Frank blew us away during each step of the process. I won't sugar coat it, selling and buying a home isn't the easiest process. Frank, however, made it easy for us. His level of commitment and excellent communication skills kept us in the "know" the entire time. Hands down, Frank is the best realtor and person we've ever worked with. I look forward to working with him again in the future. Thank you, Frank
Review Source: yelp.com
10/17/2017
Long Beach, CA
---

Frank is a true professional who is never too busy to answer your calls and questions.  I listed my Huntington Beach Townhome with him and bought my West Garden Grove home through him. I was very specific about the home and the area in which I wanted to purchase my next residence, and he abided by my wishes and guidelines.  That was very important to me!  His knowledge of West Garden Grove and surrounding areas simplified my search.
I would certainly recommend Frank for either selling or buying your next residence.
Review Source: yelp.com
7/30/2015
Garden Grove, CA