A native of Orange County, Garrett has used his intimate knowledge of the locale and professional experience to help many find their ideal dream home. Knowing the ins and outs of Huntington Beach, he has been able to provide clients with practical and precise information on the neighborhoods they are considering, and narrow down to ideal choices that best suit their needs, desires, and budgets. 
As one of the best Huntington Beach realtors in the market, his excellent negotiation skills have helped many of his clients secure properties below listing price. Those that sought guidance in selling property can also attest to his sharp marketing strategies that have worked well in highlighting their homes in a very favorable light and ensuring quick offers. 
Arrangements are always made to deliver high-quality marketing materials and photography. Also, expect highly personalized service with Garrett's presence at viewings and showings so clients can feel well represented. Comprehensive market research and analysis guides his listing price recommendations so that you get the best value for money. 
With good communication and dedicated support staff, clients will feel well attended to and guided through what can be a complicated and tricky process. Garrett takes time to make certain his clients understand what they are getting and have considered all the details of the contract. This is especially helpful for first-time buyers into the Huntington Beach CA real estate market. 
His excellent reputation has earned him the trust of many property owners in the luxury market who opt to transact unlisted. Working as a realtor for a top-rated real estate agency for Sotheby places him in a unique position to cater to this market. If you are in need of this kind of discreet and understated service, or other realtor services, do get in touch with Garrett Weston at The Stanfield Group.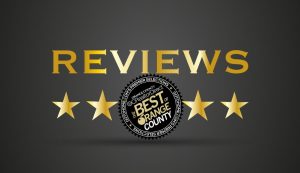 7/26/2018
I work as an attorney, but, I have my real estate brokers license. After I decided it was time to buy a new home,  I contacted a few real estate agents to help in my search.  I explained that whom ever found the home I eventually wanted, that agent would represent me in the transaction.  Out of the 5 agents I initially looked at houses with, Garrett was the one who narrowed down the houses he showed me, to the ones that he actually thought I would like.  All of the other agents spent hours and hours showing me houses that obviously didn't fit my needs.  Some of the agents showed me everything, others showed me only their listings.  Others, even sent me out on my own to look at the houses!  Bottom line, Garrett knew the inventory, listened to what I wanted, gave me very realistic advise (not always what I wanted to hear, but what I needed to know to make the right decision for myself), he was patient and always there to show me the property.  Garrett did not handle most of the paperwork after the transaction started, he has a full staff who does just that.  They were good, knowledgeable and efficient.  My transaction went very smoothly, I would use Garrett again, and I am happy to recommend him to anyone looking to buy or sale in the Huntington Beach / Newport Beach areas.
Review Source: yelp.com
8/20/2013
Huntington Beach, CA