Genelle Geronsin | Berkshire Hathaway HomeServices
---
in Orange, CA
about Genelle:
The Geronsins run an executive boutique-style business with the support of a prestigious corporate backing. Our continued success is a result of keen knowledge of the market place and real estate law, work ethic and most importantly, client commitment. The Geronsins have a passion for the Real Estate business and a fully integrated team system in place to ensure a high level of personalized service, cutting edge marketing and a devotion to a common goal: assisting our clients to achieve an extraordinary experience. Year after year, The Geronsins are ranked the #1 Real Estate Team in North Orange County which includes Anaheim Hills, Brea, Fullerton, North Tustin, Orange, Placentia, Villa Park and Yorba Linda.
The Geronsins Awards & Achievements
Top 100 Teams in BHHS Network (Out of over 42,000 agents nationwide)
Recipient of "25 Year Legend Award" in 2015 (Represents an astounding 25 consecutive years in the top 2% of the company nationwide)
Member of Chairman Circle – Diamond Division (Top half of 1% of the BHHS Network)
Combined 65+ Years in the Industry
Over $1 Billion in Sales
Genelle Geronsin and her family proudly call North Orange County home and are actively involved in their community. Being a wine enthusiast, Genelle loves to host parties and go wine-tasting. A loving mother of two boys, Genelle spends as much time as she can with them including coaching sports, and volunteering at their school.
Residential Real Estate Broker since 2001
Relocation Specialist
Luxury Collection Specialist
Cambridge Who's Who of Executives and Professionals
Bachelor of Arts Degree in Education Summa Cum Laude with emphasis in Mathematics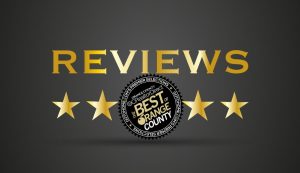 ---

My experience with Genelle Geronsin (July 2018) was so fast, yet so packed with excitement! ONE open house, with record attendance, and more than 6 full priced-plus offers within the first few days. Our recently remodeled home was professionally staged and looked like a model home, despite it
being 30 years old. Genelle's expert marketing skills gave us a bidding war and we received a record sale price/per sq. ft. over asking. All signed, sealed and delivered within the 30-day escrow closing time. Genelle's expert negotiating skills closed this deal quickly with the highest price per sq. ft for our home. Highly recommend to anyone who is sincerely interested in selling your home quickly and efficiently for the best price. We interviewed all the top realtors in this area and chose her because of her extensive real estate knowledge and business acumen
Review Source
: zillow.com
08/12/2018
Sold a Single Family home in 2018 in Yorba Linda, CA.

---

I have now purchased and sold a home with The Geronsins. Their level of expertise and professionalism is second to none. They will stop at nothing to ensure you receive a smooth, stress free experience when purchasing or selling a home. Their team is a pleasure to work with. Their knowledge of the
surrounding area is proven; schools, shopping, entertainment, seasonal activities, etc. Carole, Genelle, and George are genuine, always putting your best interest first. They will truly help you find the home that is right for you.
Review Source: zillow.com
07/24/2018
Bought and sold a home in 2018 in Anaheim Hills, Anaheim, CA 92808.
---

Genelle is the best realtor I have ever worked with, period!! I was in the midst of taking care of an ailing parent when selling my house. She took control and brought in the best people, for quality and price, to repair and update the house so it can be sold quickly at the price I wanted. She  was there to direct everything personally and was very hands-on through the entire process. She knows the market and was able to pick out things I couldn't see that buyers want. And above all, she is very diligent and honest. I have dealt with many realtors in the past but Genelle Geronsin will be my go-to realtor from now on!!
Review Source: zillow.com
05/13/218
Sold a Single Family home in 2018 in Anaheim Hills, Anaheim, CA.
---

Genelle helped us buy a house in Yorba Linda. She made buying a house an amazingly pleasant experience. Her patience is astounding! She truly cares for what your needs and wants are, and she listens attentively. There was never a doubt that she wanted to satisfy our needs no matter what they were,  and she never was too pushy. Her professionalism is spot on and her knowledge is extremely beneficial. She always pointed out things and wants you to be informed through every aspect of the process. You can trust that she is taking care of you, and you can also tell that she truly enjoys what she does. She seeks to find exactly what her client is looking for. I always felt like she was looking out for our interests and her response times were immediate. I would work with Genelle again under any circumstance and I highly recommend her for anyone buying a house!!
Review Source: zillow.com
09/30/2017
Bought a home in 2017 in Carlton, Yorba Linda, CA 92886.

---

The Geronsin team did a fabulous job helping us get our home on the market and sold quickly. We interviewed several agents to understand their marketing strategies and support team. We were convinced immediately after talking to Carole and Genelle that they were highly professional and the team  for us. They carefully explained the process, what we would need to do to get the best price for our home, and what they would do to ensure it got the right exposure. They connected us with reliable contractors who could do the necessary "sprucing up" to get the home ready. This was a benefit, as they had worked with the Geronsin team and knew exactly what needed to get done to sell the home. Their stager did a great job working with our stuff to make the house look like a model home… in fact, we were so impressed that our mismatched stuff could look so good. There wasn't a single suggestion that the Geronsin team made, that we did not feel contributed to the marketability of our home. We appreciated that someone on their team was always there to guide any prospective client and their agent through our home. We felt this was a significant factor to ensure that all the best aspects of the home were presented to potential buyers. Genelle did a fabulous job to help us through the negotiation process. She carefully explained what the offers were and strategies for countering. We felt very comfortable with her representing us in the negation process. We sold our home in 1/3 the time compared to similar homes in our area due to the great advise we got from the Geronsin team. We moved out of the area for now, but when we return, we will give the Geronsin's a call. We highly recommend to professionally market and sell your home.
Review Source: zillow.com
07/23/2017
Sold a Single Family home in 2017 in Yorba Linda, CA.


To whom it may concern,
We wanted to take a few moments to tell you about our experience with Genelle Geronsin.  We've moved several times and it was clear from the 1st time we met her that she was heads and shoulders above other realtors we had worked with in the past.  Her personality, experience and commitment to our satisfaction set her apart from the rest.
She was professional, motivated and focused on ensuring that every step of the home selling process for us went smoothly.  Even when we encountered an issue with the buyer and the initial offer we received, Genelle quickly resolved the issue and got our selling process back on track with a back-up buyer.  Talk about a relief!  She made sure all of our questions were answered and her follow-up and attention to detail was top-notch.
When buying or selling a home, we'd highly recommend Genelle to all of our friends and family.
Review Source
: yelp.com
06/19/2017
Anaheim, CA
---

We worked with George and Genelle Geronsin to sell our home when we decided to move out of state and we really can't say enough good things about both of them. George has a tremendous "grasp" of the market and possesses that intuitive feeling as to what a house is really worth and how well it will sell.  He is knowledgeable of the area, professional, approachable, personable, and incredibly generous with his time (including mornings, evenings, and weekends over the course of a couple of months). He answered every question and explained every form and every part of the process clearly and thoroughly. Selling a home is challenging, but working with George made it as painless and straightforward as possible.
Now not all situations are alike. You may need to sell quickly, you may want to get the highest price even if it takes a bit longer, you might want to do improvements to reduce sales time but aren't sure what will matter. Trust George. If you're thinking about listing your home and you're not sure which agent to list with, may I suggest that you list with George Geronsin? While it might not seem that the listing agent matters let me tell you – it does. We highly recommend The Geronsins.
Review Source
: yelp.com
7/11/2017
Yorba Linda, CA