Geoffrey Tackney | GMT REAL ESTATE
---
in Garden Grove, CA
About Geoff Tackney
Geoff was born and raised in Long Beach, CA and truly embodies the Southern California lifestyle. He incorporates over a decade or real estate and construction experience with a sense of integrity and urgency to ensure his clients feel completely cared for throughout every transaction.
Geoff initially began his real estate career working exclusively with investors, representing them on the purchase and sale of homes being "flipped". He then obtained his General Contractors license in order to have an all-encompassing business model. Geoff has personally been involved in the flipping of over 200 homes and over 425 transactions throughout his real estate career. In 2005, Geoff established himself as the Broker and Owner of GMT Real Estate, which has quickly grown to be a dominant Real Estate Brokerage in the Garden Grove community.
Geoff's mark of distinction is that he truly believes in being of service to his community first and foremost. You can find Geoff all around the community volunteering as the Cub Scout Den Dad, AYSO Soccer Coach, and many other positions. If you ever need a position filled, ask Geoff! (He can't say no!)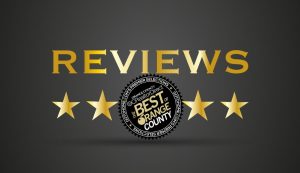 Being familiar with real estate but not the area, we looked for the right match. Because Jenni was a member of Giveback Homes, an organization we support it was a good starting place. Jenni and her broker/owner Geoff Tackney gave a professional presentation that covered the area, their sales
strategy, their marketing approach and compared an "as is" sale, to a renovated/updated sale and the associated sales prices. We were provided with a comprehensive list of suggested repairs and replacements as well as recommended contractors. After freshening up the property the first open houses were scheduled. After the weekend there were 5 offers. By Wednesday there were 7, with 3 at asking price or above. Jenni was always responsive and even helped stage the house for sale. I would highly recommend her and her team, and am thankful for all the help they extended during the process.
Source: zillow.com
____________________________________________________________________________________________________________

Jen & Geoff are locals who live & work in the West Garden Grove area which is only one of the reasons we chose them to represent us when we decided to sell our house. They were personable, attentive, timely & professional. They marketed our house & got us a lot of exposure which led to a quick  sale. We definitely recommend them – selling or buying a home can be a stressful process but Jen & Geoff helped make it as easy & seamless as possible
____________________________________________________________________________________________________________

Team Tackney has been awesome through our search for the past several years of looking for our beautiful home. We've been following them through most of the open houses in West Grove..Jen & Geoff knew exactly what our preferences were in a house we were in search for…down to the last detail.   They devoted a lot of their time with us through the search over the years, during our purchase and during the sale of our home. They are truly "The Experts" as realtors in our area. They are highly involved with our community and are extremely knowledgeable with their work. They have an awesome team that is readily available. Everything was electronic, which made the transactions much easier & convenient. They were there for us 24/7…hands down…Jen & Geoff are the BEST of the West Grove area. They really work here, live here and give here! We highly recommend Team Tackney!!!
---