Hugo Pompa | RE/MAX New Dimension
---
in Santa Ana, CA
About Hugo Pompa
Working in Real Estate since 2001, I have helped families and individuals find a place to call home. I have successfully listed and sold Single Family Residence, Condos, and Town homes throughout southern California. As a Real Estate professional, I have also managed various portfolios for large banks selling pre-foreclosure properties and REO's nationwide.
In addition to my service, I have a professional team that pre-qualifies our clients with a loan catered to their personal financial needs. I have developed great contacts and business relationships in various fields of Real Estate which helps provide my clients with the best service possible.
I am a loyal, trustworthy, and hardworking agent, but most of all I have a proven systems that will get your home sold and you into your next one! If you need a free pre-qualification, 2nd opinion, Residential Purchase or Selling Estimate, I am here to help you!
I look forward to working with you soon!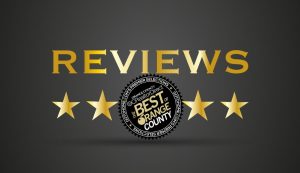 ---

If you are looking for efficient,professional, and hard working team to help you buy or sell a home, look no further. REMAX has an amazing team who helped us buy and sell our home both within 5 months! Our realtor Hugo was diligent and available for us throughout the whole process and worked
around both my husband and I hectic work and school schedule.He exceeded our expectations and couldn't be happier to have chosen Hugo to work with us. Special thank you to Jenny who helped close escrow in a very short time!
Review Source
: zillow.com
03/26/2018
Bought and sold a Single Family home in 2018 in Madison Park, Santa Ana, CA..

---

Hugo is one of a kind! It has been a pleasure to work with him. He made buying a home feel easy. Being first time home buyers he brought a wealth of knowledge, comfort and professionalism. He has been by our side throughout the entire process. He was always available to answer our questions from  early morning to late night. We truly appreciated him and feel lucky to have found him. Thank You Hugo!
Review Source: zillow.com
03/23/2018
Bought a Single Family home in 2018 in Fullerton, CA.

---

am very lucky to have Hugo Pompa helping me find my first home. As a first time homebuyer it is very scary not knowing what I am getting myself into. He has given me comfort in the process by guiding me step by step and taking the time to listen to my needs and wants for a home. Thanks to his  expertise, I know I will be making the right moves and decisions. If anyone is thinking of buying as a first time home buyer but not sure where to start, I would recommend talking to Hugo as he will know how to help you!
Review Source: zillow.com
03/22/2018
Consulted me on buying or selling a home in Santa Ana, CA.

---

I am glad i contacted Hugo when i saw the listing on line. I am a first home buyer. No experience on everything. hugo helped me on everything. I couldn't believe i got the offer in 2 days.really wonderful.
 Review Source: zillow.com
02/23/2018
Bought a Single Family home in 2018 in Santa Ana, CA
____________________________________________________________________________________________________________
My family and I were blessed to have had Hugo Pompa as our Agent. We are now living in our beautiful 4 bedroom home in Anaheim thanks to him! How? : He first created a detailed strategy that prepared me to buy a home. He then set me up with an online portal where he would send me houses around the areas I was interested in. I would like the houses that interested me and then we would go see them. It was actually really fun and exciting! Hugo was always very professional and loaded with useful information about locations and market values and so on. He even educated me and my family about so many important features in buying a first home. I felt that he really made everyone comfortable and we felt so blessed to have him represent us in our home buying need. One of the most important features about Hugo is his unparalleled commitment to SERVICE. I would call him, text him, email him and then message him in the portal and he would always get back to me promptly with a details and made sure I was happy. Another great thing about him is his attention to details, I would mention something I would like to see or have in my future home and he would remember that months later. I was shocked! It really made me feel important, and that to me is worth gold. I will always use Hugo Pompa for my Real Estate needs and would highly recommend him to anyone looking for an Agent that will o above and beyond. 
Verified by Realtor.com
---
My recent home buying experience was awesome! Hugo Pompa quickly gained my trust, making himself readily available to answer any questions I had. He displayed a genuine interest in helping me find the home that best fit my family's needs. Hugo always worked around my schedule, showing me properties when most convenient for me. Due to his professionalism, responsiveness and ability to answer my questions, I can honestly say I have and will continue to recommend Hugo to my friends and family. Thank you so much for all of your help, Hugo! Your willingness to go above and beyond to help your clients is truly appreciated!! 
Verified by Realtor.com
____________________________________________________________________________________________________________
Purchased a home with Hugo Pompa about 4 years ago. He is the best agent we have ever worked with. We've worked with, possibly, over ten agents over the last two years trying to find a new home. After meeting him he made sure to stay in contact with us. He was easy to get a hold of. He took us out to see properties on our schedule. Any questions that we had he answered. We found our new home shortly after meeting him. During the closing process he would call every few days to tell us how everything was going. We highly recommend him, he surpassed every agent we've worked with. 
Verified by Realtor.com