Janet Thompson | FIRST TEAM REAL ESTATE
---
about Janet:
Janet Thompson is a highly qualified and experienced realtor Aliso Viejo. She has remained one of the top-rated realtors in Aliso Viejo for the past 16 years. She specializes in properties in Aliso Viejo and other areas of South Orange County that surround the city. There are many Aliso Viejo homes for sale that are under the care of Janet. One of the most striking qualities of Janet Thompson is her professional qualifications. The is a holder of 4 professional designations, which are:
Short Sale and Foreclosure Resource (SFR)

e-PRO Technology Certification

These accreditations and her immense experience in the real estate scene enable her to stand out. She is a realtor who does not settle for anything else but the best deals for her clients. Her strongest attributes are compassion, a strong work ethic, and dedication. She is not all about the qualifications on paper, but also about connecting with people and helping them achieve their dreams as far as owning property is concerned.

Her vast knowledge of the real estate market comes in quite handy when she is negotiating on behalf of her clients. She focuses on ensuring that her clients make successful investments or get the perfect home.

The reviews under Janet's profile are quite inspiring. The clients Janet has worked with before have been left thrilled with their purchase or sale. The reviews show a professional who is at the top of their game, and one who will not spare any effort until she ensures her clients are happy. Whether it is buying a home for the first time, buying and selling at the same time, or any other process a client is looking to undertake, Janet is always there every step of the way. Janet is undoubtedly one of the most accomplished OC realtors.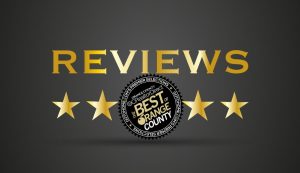 ---

My first time homebuying experience was a pleasure, thanks to Janet. She knows the market, was on top of each and every step of the process, responded to my questions and concerns in a timely and professional manner, and has a great personality to boot. I felt like I was in the hands of a
long-time, trusted friend. I would highly recommend Janet, without reservation, to anyone looking to buy or sell in the area
Review Source
: zillow.com
09/03/2018
Bought a Condo home in 2018 in Aliso Viejo, CA.

---

My wife and I decided to downsize and relocate to Southern CA. I found Janet Thompson through Yelp and was impressed with the posted reviews. We were actually more impressed by the professionalism, attention to detail and customer service that she provided when we started working with her. What
impressed us the most was that fact that she meticulously listened to our preferences and diligently provided us with many home options. She found the dream home that we plan on retiring to that was within our budget. Janet astutely navigated us through the negotiations and purchase of our new home, which was challenging since we were not living in the area. Even our mortgage broker was impressed with Janet's due diligence. After our purchase Janet has still generously helped us with our relocation to Newport Beach, going above and beyond any service that we would have expected. Thanks again Janet, you are a Rock Star 
Review Source: zillow.com
06/14/2018
Bought a Condo home in 2018 in Newport Beach, CA.
---

We had Janet Thompson as our realtor for three houses in the past 12+ years and after having a couple horrible realtors before her we never used any other realtor other than her for buying and selling our houses. I'm very grateful and happy that we found her! Not only is she incredibly  knowledgeable with a lot of experience of our area, she's also very kind, helpful, and a woman with great integrity!! She has bent over backwards to help us resolve any issues that would come up and was always able to find a solution. Janet is truly a rare find when it comes to realtors in Orange County. She has your best interest at heart when looking to buy or sell a house and is great when it comes to negotiating. All of our houses sold at either asking or above asking price and was able to negotiate a lower price on the houses we bought. I honestly can't say enough good things about her skills as a realtor as well as her kindness and respectability as a person. I referred her to a friend of mine who also felt she was in good hands and was very happy with the outcome of buying and selling her houses. I definitely highly recommend hiring Janet, you will not be disappointed! 🙂
Review Source: zillow.com
03/13/2018
Sold a Single Family home in 2018 in Aliso Viejo, CA.
---

Janet was wonderful in helping me find my first home in Aliso Viejo. She was very diligent finding properties within my price range and preferred parameters. During escrow she was excellent in answering questions and walking me through the highly-detailed process.
Review Source: zillow.com
01/19/2018
Bought and sold a Single Family home in 2016 in Aliso Viejo, CA.

---

Janet and I worked hard together to sell my house in Aliso Viejo. Janet had acheived the status as the "go to realtor" in the area. However, I considered the selling of my home as a business transaction, not a negotiation made solely on neighborly support. Consequently, I was tough and direct with  Janet about my expectations and biases, PRIOR to contracting with her and her group. She won the business fair and square, and I'm very pleased with my decision to work with her. Janet has the ability to work autonomously to sell a residence, but she prefers to work together with the seller to obtain the best results. I represent the later type of seller, and consequently, we made a very good team. Janet is brutally honest, and this is a trait that is lacking in the realty business. Much appreciated. Whoever you select to sell your home, FIRST check references and focus on the term 'honest and truthful'. FInally, during the sale, I was in process of relocating to Boston, MA, and I could trust Janet to always have my home in good order and max curb appeal. It was a very hard thing to sell the home that I raised my kids in. Janet showed empathy for the transition, but kept our joint business objectives at the forefront of the process. Thank you Janet. Hope to see you next time I visit my old homestead.
Review Source: zillow.com
02/15/2016
Sold a Single Family home in 2015 in Aliso Viejo, CA.


To whom it may concern,
We had a wonderful experience with our first home buy because of Janet. She is cool and composed. Most wonderful thing about her was that she never pushed us into buying something we were not sure of. She always told us you pay a lot , so choose the house you love.
Myself and my husband highly recommend her. We are extremely happy and excite with our recent purchase.
Thanks Janet. Keep rocking.
8/20/2018
Aliso Viejo, CA
---

I highly recommend Janet; if you are looking for someone you can depend upon and enjoy working with. I was recently in the market for a new home. I needed a realtor who cared more about my needs and requirements rather than the paycheck. Janet was this person. She put me first from the beginning to the end. She was a professional; who was always there for me. She answered all my questions; keeping me updated on the current status along with all interested parties. If we hit a snag; she was quick to get the necessary parties working on the issue. She is the BEST!!!
Review Source
: yelp.com
1/22/2015
Aliso Viejo, CA