in Irvine, CA
About Jin Ro
Associate Broker Realtor and The Ro Team recognized among the top three percent of the 130,000 Keller Williams agents worldwide. This is because they are genuinely focused on taking care of people; they put clients before commissions.
"When I got the phone call from one of the executives at Keller Williams, I was so honored and thrilled to be included in the three percent," Jin says. "When I look back at what we have been true to those. We focus on our clients and what their needs are. That's what our success is founded on."
Jin was born in Korea and came to the U.S when he was 5 years old. he grew up in the Los Angeles are and later relocated to Orange City. Jin had been working as an architectural draftsman for more than 10 years when he boldly decide to pursue a more lucarative opportunity in real estate. "I entered the business right at the worst time in 2007. It was pretty scary. I had been behind a desk eight-to-nine hours a day, and I didn't see myself as a salesman. But at the same time, it was something I'd always been interested in, and the potential income and excitement of each deal being different appealed to me. My wife was pregnant with our first baby, and my motivation was wanting to create a better life for my family. It was not the best time in the industry but I knew if I laid the right foundation , when things got better, we would flourish. I took the risk, and now it's paying off."
But it isn't only jin's tenacity that has led to his success. It is his determination to help others succeed. "Giving back to the community is something my parents instilled in me at a very young age. I've been very involved with volunteering and youth ministry through my church, and I've always enjoyed working with families and the satisfaction of helping others. The core of it is having that special feeling inside when you help somebody achieve a goal."
At Keller Williams, jin discovered a like-minded business culture taht fosters the same values and work ethic that distinguish his real practice. There, his team is thriving. "The culture here is incredible! Their foundation, KW Cares, is a non-profit that helps people in need throughout the world. Also, following Keller's system and models has helped us improve our business, and we have increased our transactions by close to 40 percent this year. It's because we are able to provide better service to our clients and focus on their needs and what's important to them. I am absolutely thrilled to be working with this company."
Jin's wife, Anna, is his partner in life and in real estate. She has a degree in fine arts, and she enjoyed a successful first career as an architectural renderer and entrepreneur. She recently joined jin full-time in the real estate. "I couldn't have accomplished all this without my wife. She is great with buyers and is our lead buyer's specialist. People feel comfortable working with her. She brings a different perspective to our transactions and is very creative, with a lot of good insight on design concepts and what can be done with a space."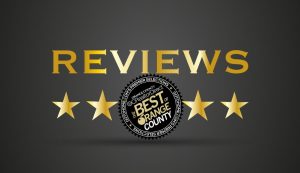 ---

Jin and his team helped us tremendously with our recent condo purchase in Irvine. I've bought real estate in the past but never in a market so hot with so many buyers and didn't realize all the hurdles of a hot real estate seller's market. He provided top notch advice on market conditions, working with the seller, mortgage company and escrow. His team is also very tech savvy, which these days is a must when you are a real estate agent and very responsive. Jin will now be my go-to guy when I need a real estate agentIrvineIrvine
Update: In less than 6 mos after the Ro Team helped us with a purchase, they recently helped me with a sale of a condominium in Los Angeles. Again, they knocked it out of the park and managed to sell the property in less than a week. Not only is Jin a great buyer's agent, he is also an excellent
marketer and has great awareness of market conditions. He uses all necessary tools to ensure a quick sale at the highest amount possible. Closing was smooth as it can be. I cannot recommend the Ro Team highly enough.
Review Source
: zillow.com
4/20/2017
Bought a Single Family home in 2017 in Rancho San Joaquin, Irvine, CA.

---

I found Jin Ro through Zillow, in the beginning, I was a bit worried if he would be as nice as what people wrote on the reviews. The truth is that he is someone who worth every compliment people said about him.He is honest, patient, easy to approach and values client's every opinion. We purchase  the house from another state, and he takes care of our needs and tries his best to fit our schedule as we are the only client. He is the best agent we ever have.
Review Source: zillow.com
2/26/2017
Bought a home in 2017 in Lower Peters Canyon, Irvine, CA 92602.
---

Jin has been really helpful in the process of selling our home and getting us the best value for the property along the way. Not only this, he has worked with my family back in 2012 when buying this property as well! Best realtor in Irvine we know
Review Source: zillow.com
2/20/2017
Bought and sold a Single Family home in 2017 in Stonegate, Irvine, CA.

---

After 14 years of living in our house we decided to sell due to financial reasons, it was for the best, but no one told us how difficult things were going to be. For a house that was 50 years old it was in pretty good shape but that was not what people saw, they wanted an updated kitchen and  bathrooms, something we should have done but didn't. Jin Ro, with his knowledge and experience made it possible to finally sell our place and he didn't stop there he went out of his way to help us look for our next place, him and his team stuck with us and supported us all the way. This is one team you want on your side, dependable, experienced, knowledgeable, caring and down to earth
 Review Source: zillow.com
3/8/20107
Sold a Single Family home in 2017 in Placentia, CA.
____________________________________________________________________________________________________________

My family moved into the Irvine area for the first time and decided to go with Jin due to his local experience.  He was able to help guide my family to finding the right home for our situation.  He was honest to point out which areas had higher fees or had potential negatives for our best interest.  There was no rush on his side to get us to purchase and was very patient.
Jin helped craft our purchase offer and that very first offer was accepted!  He was very detailed in guiding us through the purchase process and was a great advocate for us when issues were found.  I highly recommend Jin and his team, and will work with them again for other real estate transactions in the future.
Review Source: yelp.com
8/16/20187
Irvine, CA
---

I have to admit that before we went through the process of selling our house recently, I didn't have a lot of respect for realtors.
The realtors I had encountered over the years or those that I envisioned in my head were slick-talking, in your face, super-aggressive individuals who were only focused on their next pitch… their next sale… the next dollar they could squeeze from a stone.
Our experience with the Ro Team changed all that.  From the moment we first met Jin, I was shocked by how laid back he was… how calm and easy to talk to.  I never felt pressured.  I never felt overwhelmed by him.  He made it clear that he wanted to treat us like members of his own family and that he strived to make the experience as pain-free as possible for us.
As we went through the process, I quickly realized that a realtor isn't just a salesperson.  Jin acted as an advisor every step of the way – letting us know what we needed to do to get the house ready to go on the market.  He even brought us boxes to help declutter the house.  His wife Anna was fantastic as well, helping us to clean and paint a few marks on our walls that had been there for years that we thought weren't going anywhere without painting the whole house.
Upon a sale being made, Jin stayed in constant contact – quick and efficient whether it was by phone, e-mail, or text.  He responded at all times of the day or night and was always within reach when needed.  He negotiated for us, getting us the right deal.  And as we went through the escrow process, he helped us confront and conquer all the little things that pop up that needed fixed or addressed, often acting as a psychologist to talk me off the ledge when I got worked up about something.
In hindsight, I'm so glad we ended up with Jin.  Having met several realtors during this process that fit the description I laid out earlier of being slick-talking, aggressive salespeople, I can't even imagine how hard the process would've been with someone like that.  Jin and his team were a dream to work with and I wouldn't hesitate to recommend them for anyone looking to make their sales process as smooth as silk.
Review Source: yelp.com
8/2/2018
Irvine, CA
---

An entire experience was exceptional with Jin. He is very knowledgable realtor, fast, polite. There are so many good characteristics that we really appreciated while working with Jin and his team.  While looking for a new agent, I sent about 15 same exact messages on a Saturday night. Jin was so prompt to reply and we scheduled an appointment next day with him and also with couple of other realtors. Jin won us over with his patience and knowledge about area, and some tricks. He knows what he is doing. It felt like he was looking for his own home. Also I could say if we would text him with questions at 4 am, he would answer them all. That's how dedicated he is to what he is doing. Browse around, interview other agents and of course meet Jin in person! He is one of the top agents in his field. We love our new home. Thank you very much from three of us 🙂
Review Source: yelp.com
7/30/2018
Orange County, CA