Joni Anderson | Realty One Group
---
For a list of Homes For Sale in Dove Canyon, CA
With a client-first philosophy, Joni has grown to become a respectable member of OC Realtors. Joni is well-known among Dove Canyon realtors for her skills and qualities, which include:
Integrity

In-depth market and community knowledge

High-quality professional network

Effective negotiation skills

Marketing savvy
When it comes to finding homes for sale in Dove Canyon Ca, Joni gracefully mixes these qualities to make even complex processes seem quite easy, and her client's appreciation is evident from her long list of loyal clients. Her experience as a Dove Canyon realtor for many years places her in a unique position to find the best Dove Canyon homes for sale almost instantly. 
Joni is always prepared to give her best by being accessible, a good communicator, quickly responding to the needs of her clients, and being a good listener. Despite her early beginnings, the dynamic Dove Canyon Realtor is conversant with the latest technologies which she uses for her own, and therefore her client's benefit. She has adopted a quicker and more efficient way of doing things including extending the range of services she offers to clients.
Ready to go the extra mile, she has become a favorite among the OC Realtors with most of her clients marveling about the pleasurable experience they have employing her as their realtor. She is always happy to show her clients more if they are not particularly pleased with what they have seen and she combines her tenacity with her knowledge of the area to find the best houses for sale in Dove Canyon. She quickly puts her clients at ease by answering all their questions and solving any problems associated with the properties on a timely manner. Safety in transactions is a major priority for Joni hence her insistence on informing her clients about the escrow process of transactions.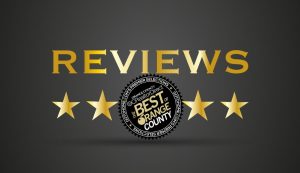 ---

Joni Anderson of Realty ONE Group is everything you could ask for in a Realtor, and more. What a pleasurable experience. She is professional, prompt, courteous and knowledgeable. We looked at many properties and she was always happy to show us more when we didn't like what we saw! She kept us
in our price range and was super easy to work with. She handled our transaction with professionalism and integrity, and also has great negotiation and communication skills. Joni quickly answered any questions we had and solved problems in a timely manner. She made recommendations with respect to professionals to carrying out repairs after home inspection. She kept us informed throughout the whole escrow process and made sure things were in place and on time. Joni is not only a great realtor but a caring friend
Review Source
: zillow.com

04/06/2018
Bought a Single Family home in 2017 in Coto De Caza, CA.
---

I could not have found a better person to help me buy and rent out investment properties. Joni was my agent to buy two houses and was then tasked with renting them (and a third property) out. To say Joni went above and beyond would be an understatement. Not only did the two purchases go  extremely smoothly, but the day they closed Joni was out there with great contractors (she seems to have a stable of them) getting the places fixed up and each time she had the places rented for top dollar less than a week after closing. Joni is clearly a self starter and go-getter and I felt she was closely looking out for my best interests every step of the way. I highly recommend Joni Anderson whether you are looking at investment properties or buying or selling your home. You will be getting a very high quality person and a knowledgeable real estate professional
Review Source: zillow.com
07/24/2017
Bought a Single Family home in 2017 in Orange, CA.

---

We loved working with Joni. She was very knowledgeable of the area, which was helpful since we weren't sure what part of Orange County we wanted to purchase a home. She helped us back out of a purchase that didn't feel right and was happy to start the offer process with us a second time. Thankfully  she found us our dream home and we couldn't be happier. Joni is a stellar realtor and I would work with her again.
Review Source: zillow.com
07/15/2017
Bought a Single Family home in 2017 in Trabuco Canyon, CA.
---

Nothing but the best I've never had a realtor care so much about us and our family even in the middle of the night if need be. Really the greatest realtor I know and I know a lot of them!! Call her I promise you won't be let down! The Knauers

 Review Source: zillow.com
12/15/2015
Bought a home in 2015 in Trabuco Canyon, Rancho Santa Margarita, CA 92688.
______________________________________________________________________________________________________________
I am so lucky to have Joni Anderson as my realtor need I say more I have orange county's premier real estate expert on my team.
Source: Facebook Real Estate Reviews
July 10