Julio Arana Cortes | The OMNI Group
---
in Santa Ana, CA
About Julio Arana Cortes
It is my highest mission to provide to you exceptional service, communication and care through all your Real Estate needs with the utmost professionalism. I specialize in the Orange County, Riverside and Los Angeles areas.
Real Estate is one of the largest investments a person will encounter, my goal is to make sure it is one of the best for every one of my clients. Your trust and comfort through this transaction are most important to me. I take pride in my high standards, for the level of service, work ethics and rive to always do more. With me as your Realtor you will have the best team advocating for your needs.
I have experience working with Investors, first time home buyers, sellers and I am hold a certification in Probate Real Estate Sales & Probate Process.
Specialties:Buyer's Agent,Listing Agent,Short-Sale,Consulting
Hablo Espa ñol!!!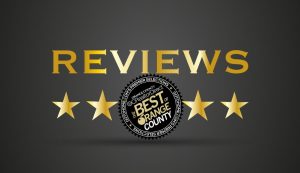 ---

My wife and I bought our first home thanks to the non stop hustle and incredible knowledge Julio has about buying and selling homes. He has everything you want in a person you want to trust when it comes to buying a home. He's smart, friendly, and easy to call or text at all times. Julio made the
entire home buying experience smooth and simple by answering every question we had no matter how big or small it was. On top of that he helped us beat 17 other offers on the home we ended up purchasing. I'm very thankful to have met Julio because without him my wife and I would still be renting and not turning our homeowner dreams into reality. Reach out to Julio if you're in the market to buy or sell your home. After your first interaction with him you'll know exactly what I'm talking about and see how well he vibes with people
Review Source
: zillow.com
05/13/218
Bought a Single Family home in 2018 in Eastside, Santa Ana, CA.

---

When purchasing my first home I went to a high producing real estate agent and felt ignored and unimportant. I made one call and a few hours later We met and in detail explained the market , buying process and great areas to look in . That is the exact service I was expecting ! He educated me and  my family on the entire process and made me feel comfortable to start looking . Within 2 weeks of that meeting I was in Escrow in which is my new dream home . Julio answered every call and text regardless of time or day and had a sense of urgent when any potential issues came up . Julio has great references and connections . Julio found my Dream Home and negotiated the cost below asking price . Bottom line Julio is amazing ! If you are a first time home buyer and looking to purchase your first home he is the agent for you
Review Source: zillow.com
04/21/2018
Bought a Single Family home in 2018 in Memorial Park, Santa Ana, CA

---

Our big family was in the market for a single family house in Santa Ana. We originally had another realtor who we felt didn't give us the attention we needed as we were first time home buyers. From the beginning, julio was very attentive and responsive to our needs. He was also able to effectively  translate important info to our Spanish speaking parents which was a huge plus. We put in an offer on our house and Julio was able to secure it for us pretty quickly. Once in escrow, he answered all the million questions I had for him regarding the transaction. Although we hit a couple of snags along the way (entirely our snags though), we successfully closed on our house this past weekend! I'd highly recommend Julio to anyone looking to buy, especially if you are a first time homebuyer like we were!
Review Source: zillow.com
04/17/2018
Bought a Single Family home in 2018 in Memorial Park, Santa Ana, CA.

---

I couldn't imagine going through the process of buying a home without having Julio there as our agent. He was there for us throughout every single step of the way, working countless hours, and providing personal care that is simply unheard of in any industry. Look no further to find the  real-estate agent you need. From the moment Julio was contacted, based on the recommendations of previous clientele, he set up meetings with my wife and I in order to ascertain what we would likely prequalify for, what our needs were as far as amenities, what locations would best suit our growing family, and how current market conditions would impact our decision making. He really took the time to get to know us, and rather than feeling like another business transaction, Julio became our best advocate while patiently addressing any reservations we may have had. My wife owned a condo that we outgrew and Julio had drafted a plan to have the property sold while we began to look for our new home. Immediately, Julio had professional photographers come in, had our home advertised on social media, and scheduled open houses. Before our first open house, Julio showed several interested buyers the property personally and we had over five offers in our inbox prior to the open house! Needless to say the property sold well above asking within a week, and this was followed by escrow closing within the next few weeks. When it came to the purchase side, Julio never tired providing constant objective council and support even though my wife and I nearly visited 40 different homes before finally making our final decision! The home we decided to buy was not even on our list of prospects since it was above our price range/budget. Since we liked the neighborhood so much, however, Julio found comparable homes in the area and negotiated buyers down far below asking, thereby making something we felt was out of reach- a reality for us. Furthermore, Julio provided constant valuable advice that included navigating the home loan, inspections, appraisals, requesting repairs from the sellers (which was granted!), as well as home insurance. Whenever we were in a bind with a service provider, or wanted an additional vendor to provide a quote on services, Julio provided us with recommendations that all provided more competitive pricing and service than I was currently receiving. It should be noted as well that Julio placed offers for us well into the late evening hours to maximize our visibility and intentions with sellers. One of the most important life altering financial decisions a growing family can make is the purchase of a new home. Especially for those who have not gone through this process before, the task seems daunting and rife with potential pitfalls. You want to be sure you have the right representative by your side. Fortunately for my wife and me, we had Julio Arana working for us as a realtor and now as a family friend. We are indebted to him. I cannot recommend Julio's services enough!
 Review Source: zillow.com
08/12/2017
Bought and sold a Single Family home in 2017 in Portola Park, Santa Ana, CA.

____________________________________________________________________________________________________________

I wanted to add to the first review I made two years ago. About four months ago, almost two years after we had been living in the first home that he helped us buy, Julio reached out to me regarding whether or not I was interested in selling and getting into another property. My husband and I were not planning on selling so quickly, but he planted a seed in our minds and referred us to do some research of our own. After doing the research and considering his advice, we decided to take the plunge and sell our condo, our first home, and get into a single family residence, which was our ultimate dream.
I'm not going to lie: selling is really hard! I was a long, often frustrating, road, but Julio was right there along side us and helping us navigate the tricky waters of selling. And we ended up selling our condo for the highest list price in our complex's history!
As we were in escrow on the sale, Julio helped us look at homes in Santa Ana and the surrounding areas, which is where we wanted to settle down. Julio was intimately familiar with all the areas we wanted to look at, and gave us the "inside scoop" on these places. He told us about up-and-coming areas and helped us discover some hidden gems we would have otherwise missed. In fact, the house we fell in love with and ended up buying was a home my husband and I had absolutely no desire to view, but Julio insisted that we at least check out. Boy, are we glad we listened to him!  Thanks to Julio, we found a beautiful little historic home that has everything we were looking for, and we are so excited to raise our family in it!
Throughout our real estate "journey," Julio has shown tremendous work ethic, has always been available to answer any question, fought on our behalf when another agent tried to take advantage of us, and helped us get in contact with the people and resources that we needed to make our dream a reality.
Our relationship with Julio is now four years strong  and counting. He has definitely taken care of us over the years and we feel so blessed to have met him. I am not exaggerating when I say that without him, we wouldn't have found our forever-home!
Review Source: yelp.com
8/1/2018
Santa Ana, CA
---

Julio Arana has been one top notch realtors in our community! He is professional, reliable, ethical and knowledgeable agent. He goes on and above for his clients. I would highly recommend Julio.
Review Source: yelp.com
5/7/2018
Orange, CA
---

Julio has risen to be a top class agent. He has extensive knowledge in the Southern California market in terms of trends, projections and equity analysis. Above all, his acumen for negotiations is superb. Twice I have done purchases with Julio, and both times I have profited and come up on top with my investments. He has a keen great strategical approach for offers and closings! Additionally, he has amazing connections on the purchasing side (i.e. loan officers, inspectors, escrow officers, etc), as well as post purchase for any updating on the home.
I highly recommend Julio for any first time buyers and seasoned buyers. Any doubts will be put to rest the minute he starts showing you property or bringing you buyers!
Saludos!
Review Source: yelp.com
12/23/2017
Santa Ana, CA