June Kausler | Keller Williams Realty
---
For Home For Sale in Coto de Caza, CA
June Kausler – Keller Williams Realty
Helping people achieve the kind of lifestyle they want is of great importance to June. This means more than just finding a house that fits. The community, amenities, and surroundings also play a big role in matching clients to their dream home. As one of the top producing realtors at Keller Williams Realty, June has cultivated a reputation for being keen ion listening and understanding what makes for the perfect home for her clients, and finding it.
Beyond helping buyers find the right Coto de Caza homes for sale, June is also very talented as a marketer. Her ability to assess properties for sellers and pinpoint areas that require work to appeal to buyers is undeniable. She organizes individually tailored marketing plans to help present properties to the market in the best light and ensure quick offers. Her strong understanding of what draws buyers has helped many in a rush to sell achieve surprisingly satisfying closing figures.
Over the years, she has cultivated many professional relationships within the real estate business that have gone on to be of use to her clients. From lenders to home contractors, she is able to recommend a qualified professional for whatever kind of technical expertise you need to achieve the goals you want. Guiding her clients towards reaching their desired property investment goals is her top priority.
She is a relocation specialist, having assisted many remotely located clients finding the perfect home even before landing in California. Another role she undertakes as one of the top Coto de Caza realtors is that of property management. So, whether you are a newbie or experienced investor, are looking to buy, sell, or rent out a property in this luxury market, you do not have to look any further for help from the best in the business.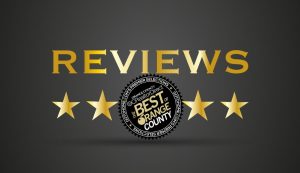 "Professional, knowledgeable and attentive, June Kausler coordinated the sale of my home Coto De Caza in 2018. She quickly responded to every questions or concerns and guiding me through each step of the way. I was able get the top dollars very quickly which equated to HAPPY SELLER!! She has
also help to rented out my sister's home in Irvine very quickly too!! I highly recommend June for all your real estate needs"

Review source: zillow
07/09/2018
Sold a Single Family home in 2018 in Trabuco Canyon, CA.
---

She is a very hard working woman . She is on top of everything and She always trying to find you good deal. I have been working with her last 5 years.

Review source: zillow

07/04/2018
Sold a Townhouse home in 2014 in Coto De Caza, CA.
---

Before choosing a real estate agent, I conducted a lot of research to see who would be the best choice based on the investment they make into selling the property (time and effort, not necessarily financially) and how they promote their listings. June Kausler stood out as the best. Her presence was
strong, and I could tell she put a lot of work into her listings.When we saw our listing we were impressed. Her hard work and knowledge of what it takes to sell a home really paid off – our listing looked amazing and knocked out the competition. The second buyer that saw the property put in an offer. I've recommended June Kausler to everyone I know
Review source: zillow
06/26/2017
Sold a Single Family home in 2016 in West Park, Irvine, CA.
---

We bought and sold a house with June Kausler this year. She worked diligently and patiently with us to find our beautiful home in Coto de Caza. The house hunting journey was challenging yet rewarding but in the end with a knowledgeable agent like June, she stayed focus and positive throughout the
entire transaction. Although it may have taken us over six months to search for a dream place, we trusted June's selections in homes, connections with other agents, and determination to negotiate a solid offer. June also sold our other home getting top dollars making the transition from buying a home to selling extremely smooth. June is not just an agent to us but we welcome her into our home like a family member. I would highly recommend June to my friends and family members. With her strong Christian faith, we believe the Lord brought her to us to find the next home. 

Review source: zillow

08/07/2013
Sold a Single Family home in 2012 in Coto De Caza, CA.
---
---

In year 2012, June helped my relative from Overseas bought a beautiful house in Coto De Caza. She also helped me rented out my old house in Rancho Santa Margarita. June always follow up and follow through, getting things moving in the right direction, and get things done. June is professional,
and energetic, she never drops the ball on anything you inquire. June is also excellent in communication. She always communicate with the other agent on the other side of the transaction very closely. So you never needs to guess what the other party (the seller, or the tenant ) is thinking, you can make better decisions with the detail information June had gathered for you. With everything so fast paced in Orange County, this personal yet professional service is rare to find. Give June a call, no matter you are searching for your dreamed home, or you want to lease out your investment property, June can take good care of you and have your mission accomplished

Review source: zillow

07/24/2013
Bought a Single Family home in 2012 in Coto De Caza, CA.
---