Kanoa Watt | Regency Real Estate Brokers
---
in Lake Forest, CA
949-466-9105 | CA BRE No. 00859541
kanoa@cox.net
about Kanoa:
Kanoa was born in Hawaii and raised in Tustin, California. When he was just 10 years old he got his first job delivering newspapers. His hard work ethic had him working part time jobs until he graduated High School, when he took his part time job to the next level in working 60+ hours a week (which he continues to do to this day).
At age 19, he was on the ground floor of a local startup bread company in which he quickly became lead supervisor. Within two years, the company became Southern California's dominate boutique bread company with over 20 trucks and 50+ employees.
His hard work didn't go unnoticed and at 22 Kanoa got recruited to be the lead domestics distributer to "Gemco", a major Southern California retail chain.
At age 24, on a whim, Kanoa and one of his best friends decided to drop everything and start selling Real Estate despite knowing almost nothing about it. Most of their friends and family thought they were crazy to take such a huge risk but that didn't stop them. Kanoa got his license and in his first year was named "Rookie of the Year"! Four years later, Kanoa became the #1 home seller for his previous company and one of the top home sellers in the United States! Since then he has been among the top 1% in U.S.A. sales each and every year.
Kanoa is happily married to Zandra and between the two they have 5 children; Brooke, Shawn, Nick, Kayla and Samantha. They enjoy spending much of their free time with family. Kanoa's hobbies include playing guitar, hiking, and swimming. His favorite sport is baseball and has been an Angels fan as long as he can remember. Kanoa and Zandra's favorite getaway destinations include Hawaii and Catalina Island. Being a resident gives him the unique benefit to excite buyers for the Portola Hills lifestyle he is selling. He believes that if you market smarter, work harder, and negotiate better you will achieve maximum results. "There is no better neighborhood in Orange County that can give you convenient and easy access to nature, world class entertainment and close proximity to OC's beautiful beaches".
When it comes to representing sellers, he treats each and every sale as if it were his own. Choosing a Realtor to represent you in the sale of your home, your most valuable asset is critical. With Kanoa you can rest assured that you are in good hands. He is a competitor by nature and will fight to get you top dollar and results you can smile about.
---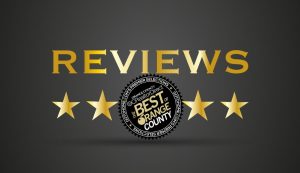 ---
Review Source: personal testimonials sent from clients & co-workers