Karyn Schonherz | Berkshire Hathaway HomeServices
---
in Orange, CA
about Karyn:
KARYN SCHONHERZ, BROKER, CDPE, CRS; and KIM SCHONHERZ have an impressive career sales record of over $3/4 Billion sales volume in 40+ years and they have received every award the company has to offer. KARYN and KIM are ranked in the top 1% of all Berkshire Hathaway agents in the nation.
KARYN and her daughter KIM have been a team since 1990. They enjoy working with each other and complement each other's strengths. KARYN will professionally stage your home for sale and KIM's law background will help keep you out of court. Together they make sure that your sale and/or dream home purchase is smooth and seamless. Their motto "Hands On Service" truly indicates their commitment to you and your needs. Hundreds of happy clients attest to their expertise, superior knowledge and unwavering commitment to serve.
KARYN is also very involved in the community. She was the President of the Canyon Hills Community Council and was responsible for all the 4th of July activities in Anaheim Hills including the 5/10K Run, Pancake Breakfast, Yankee Doodle Doggie Show, Parade and the Fireworks. She also sponsors the outdoor Concerts at Ronald Reagan Park, formerly Toyon Park.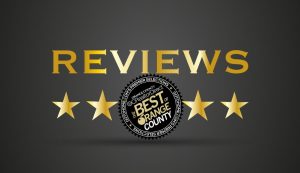 ---

We have had 3 transactions with Karyn and Kim Schonherz and they are the definition of real estate professionals. Their knowledge and experience are second to none and I have no reservations recommending them to friends and family. They are always available even after the sale for help to hunt down
documents and look up small pieces of the transaction that you cannot find. Looking forward to working with them again!
Review Source
: zillow.com
02/09/2017
Bought a Single Family home in 2016 in Chino, CA.

---

Karyn helped us find our home in Yorba Linda almost 19 years ago. She put up with us looking at over 30 properties in 3 days and couldn't have been more helpful. This time it was our daughter's turn. She came up with a property that had all of our requirements and helped close the deal on her first
condo. Couldn't have done it without her and Kim's help. Great job. Thanks Karyn.
Review Source
: zillow.com

05/27/2016
Bought a Condo home in 2016 in Brea, CA.
---

A very good understanding of the Market and knows how to set pricing for a sale A very big asset in helping us decide just how much to invest in the Home before listing it. We had bigger plans than what was necessary as they guided us through the process of how much to put in to get a return on the  Sale vs overdoing and having it make little or no difference. Great to work with and perfect on the "Paper-work" smooth sailing all the way
Review Source: zillow.com
08/19/2014
Sold a Single Family home in 2014 in Brea, CA.
---

We had the pleasure of working with Karyn & Kimberly on the sale of our home. They are an impressive team! They helped guide us through the process answering our many questions promptly and thoroughly. Their no nonsense style was refreshing. I would highly recommend this dynamic sales team!
Review Source: zillow.com
04/22/2015
Sold a Single Family home in 2015 in South Corona, Corona, CA.

---

I cannot say enough great things about this real estate team. Karyn and Kim make the selling process so easy. Selling and buying a home is a huge investment and I would not trust anyone else with this responsibility but these two fine ladies. They are available at anytime of the day, they answer their phones immediately and always have their clients back. They stand up for what is right and won't let their client be taken advantage of. I will always use these two in everything real estate related. I love and respect these two ladies and feel at ease that I can always trust them worry free!
08/21/2018
Yorba Linda , CA
___________________________________________________________________________________________________________
Karyn Schonherz goes way beyond the call of duty and finds innovative ways to help her clients achieve their goals and find their perfect homes. I can't tell you how much I appreciate her tenacity, kindness, honesty and good heart. She has earned her angel's wings many times over.
Review Source
: Google Reviews
6 months ago as of 9/21/2018