Kathleen and Kevin Tomblin | Westwood Real Estate Group
---
in Rossmoor, CA
562-884-8860 | CA BRE No. 01945515 / 02032401
tomblinteam@gmail.com
about Kathleen & Kevin:
Both Kathleen and Kevin Tomblin have been in the real estate industry for over 16 years.  They started out as as investors (they know a thing or two about values) and then transitioned to agents.  This husband and wife team loves helping first time buyers as well as seasoned investors.  They work with both buyers and sellers, helping to guide their clients through the real estate process.  If you have goals of owning your first dream home, 2nd, 3rd, or are looking for an investment property, they can help you achieve them!
Kathleen grew up in Rossmoor, where they currently reside, and Kevin grew up nearby in Lakewood.  They have a beautiful daughter, and two dogs.  They provide great customer service and treat their clients like family!  If you are considering buying or selling a home, or would like any additional information about the real estate process, please contact The Tomblin Team today!
---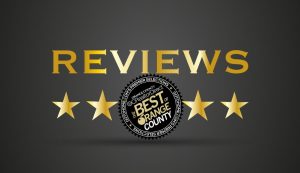 ---

After a decade of buying and selling personal and investment properties using different realtors, we are thrilled to have found a team that shares our tenacious desire for real estate. The Tomblin team goes above and beyond in their communication, professionalism and knowledge, to make our dreams a  reality. Their dedication to us as a client is unsurpassed!

Review Source: zillow.com
08/21/2018
Sold a home in 2018 in Rossmoor, Los Alamitos, CA.
---

Kevin and Kathleen work together like a well oiled machine, each handling a different part of the process with their own individual forms of expertise. They helped us navigate more than a few obstacles that came up during our buying and selling process, and did so with aplomb. More than that,  they are fun and happy people that are a pleasure to work with. They are so much more to us than agents; they have become dear friends.
Review Source: zillow.com
07/16/2018
Bought and sold a Single Family home in 2018 in Los Alamitos, CA.
---

Kathleen and Kevin helped us achieve our dream of selling our first home and buying a more spacious family home in a top notch school district. We were very nervous about the process of selling and buying however the Tomblin's made sure everything moved along as smoothly and quickly as possible.   Both Kathleen and Kevin made themselves constantly available for all of our questions and really got to know our family and our needs in the process. They were able to find us a home that absolutely exceeds the expectations we had originally set. We highly recommend the Tomblin Team!
Review Source: zillow.com
07/14/2018
Bought and sold a Single Family home in 2018 in Los Alamitos, CA.
---
I  highly recommend Kathleen and Kevin Tomblin. We first met the Tomblin's two years ago when we were looking for a house to lease in a great school district. Kathleen quickly found us a wonderful and affordable house and stayed in touch with us over the years. When a house came up for sale that was  within our price range, we were the first potential buyers Kathleen and Kevin contacted. Thirty days later, they handed us the keys to our new home in our dream neighborhood. We can't thank them enough!
Review Source: trulia.com
10/10/2017
Helped me buy a home
---
When my husband and I bought our first house, Kathleen and Kevin were right there with us every step of the way. We beat out other offers for our dream house under the seller's condition that we close very quickly (27 day escrow.) This required the Tomblins to be extremely responsive and on top of it. Sure enough, they were in constant contact with us, helping us every step of the way. Not only are Kathleen and Kevin knowledgeable and professional, but they are genuinely pleasant and nice people to be around. I found that this is important because whether you have a quick closing on the first house you see (like us!) or it takes you a while to find or sell your home, you will need to spend a lot of time communicating with your real estate professional(s.) As well, when it looked like there would be a big snag during the inspection part of the house-buying process, they were able to help us quickly resolve it. One day, when we sell our house and buy a new one, I know that we are going to Team Tomblin to find another home and get the most out of our investment!
Review Source: trulia.com
07/14/2017
Helped me buy a home
---
Kathleen was extremely helpful in selling our family's house. She knew the area, she knew who potential customers would be, and she knew the best way to present the house to those potential customers. She worked hard on our behalf and advocated for us (as sellers) when talking to the buyers and their agents.
I would use her again in a heartbeat.
Review Source: trulia.com
03/26/2017
Helped me sell a home
---
Kathleen is a very impressive young lady and a wonderful agent. Kathleen came into our lives right after my father had passed and my 88 year old mother needed to sale her home. Kathleen was very patient with our family. We were emotional about the loss of dad and the need to sale my parents home of 56 years.
Kathleen told us her impressive plan to market our home. The house listed on a Thursday. We had so many offers on Friday that we cancelled Saturday's open house. She sold the house for a lot more than we had asked, it sold for cash and it closed in less than 2 weeks. She worked day and night to make it happen. We were so impressed with her we told the neighbors. Kathleen listed their house and sold their home very quickly. They are happy and impressed with Kathleen too. I would definitely have this high moral hard working young women sale my house.
Review Source: trulia.com
01/11/2017
Helped me sell a home