Kathy Clancy | Coldwell Banker Residential Brokerage
---
For a List of Houses For Sale in Coto de Caza, CA
Kathy Clancy – Coldwell Banker Residential Brokerage
about Kathy:
Having worked as a teacher for 12 years and now another dozen as a realtor, Kathy has developed a keen sense of insight into what makes her clients happy and works had as one of the top OC realtors to find them just the right home. Her career as an educator has also made it a must for her to ensure that her clients understand the process they are going through. Keeping them well informed and always acting in their best interests has meant a stream of satisfied clients, happy to turn to her again for repeat business.
Kathy works diligently to ensure that her clients enjoy a stress-free transaction, confident that they are getting the best negotiated deal. Even where problems may arise, as they sometimes do, she is quick to work out a solution that will keep her clients confident and ready to seal the deal. A relocation specialist, Kathy has successfully helped many individuals and families from other cities find their ideal new homes for sale in Coto de Caza CA. This she has managed to do even remotely, so her clients can immediately move into their new homes on arrival.
A consummate professional with a friendly demeanor, she easily calms down even the tensest of buyers and sellers, helping them to better identify strong opportunities that will work for their living situation. With the large variety of options available at Coto de Caza, it takes a keen mind to match up the right potential buyers to their best-suited properties. Guiding clients to the choice of homes they need and want is a task she excels at.
With her extensive contact list of fellow realtors, tradespeople and residents, she has also been able to assist in facilitating renovation work, inspections, and staging. If you are looking for intelligence, courtesy, and practicality in your choice of Coto de Caza realtors, then Kathy is who you should call.
---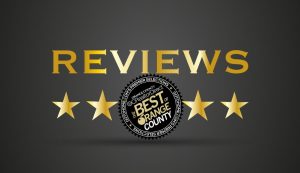 ---
It was a true pleasure to work with Kathy Clancy. From the moment we sat down to discuss the details of selling our home, to the passing of keys to the new owners, the process was stress free.
Kathy is a professional in every sense of the word. She is prompt, friendly, calm, motivated, and always available to answer questions and offer advice. We trusted her, respected her knowledge, and let her guide us in making decisions that led to the best possible outcome. We received more than we expected: more service, more attention, more money. If you want the job done with ease and expertise, hire Kathy.
Review Source: trulia.com
12/14/2017
Helped me sell a home
Kathy has been a very effective representative for us in the sale of our home. We enjoyed an excellent working relationship with timely cheerful communication and solid professional advice. She put in the work and more than earned her commission. We had two simultaneous offers and when the first buyer flaked out on us, she went back to the other buyer and had an even better deal put together in a couple of hours! We didn't even know we had a problem yet, and she came to us with a solution, not just a report. Amazing, and we are grateful for all of the attention to detail and behind the scenes work she did to make this a seamless process for us. I would not hesitate to work with her again.

Review Source: trulia.com
12/14/2017
Helped me sell a home
We have thoroughly enjoyed working with Kathy Clancy in purchasing our very first home. She went over and above when it came to taking us out to see various homes. She was available and worked with our schedule as we sought out multiple cities, neighborhoods & school districts to find the perfect home for us in Orange County. It was an exhausting, yet rewarding search & we are so glad to have her by our side from start to finish. Kathy has been very professional, reliable, and an all-around pleasure to work with. Thank you, Kathy!
Review Source: trulia.com
12/13/2017
Helped me buy a home
---
Kathy was an extremely professional, competent, and engaged agent. No matter when we reached out to her, she never hesitated to contact us back as quickly as possible. She was there with us every step of the way through the relocation process. We can't recommend her enough and she went out of her way to accommodate us when we needed something extra.
Review Source: trulia.com
11/19/2017
Helped me sell a home
---
We have moved many times and have dealt with a number of real estate professionals. Kathy has been, by far, the
best of the best
. She handled everything (in a complicated purchase and sale) with a high level of professionalism, an unending amount of patience, a relentlessly positive attitude and amazing personality. She secured an early lease prior to the purchase of our new home so we could nail down the sale of our old one. She handled vendors, lenders, the escrow process and all matters related to the sale, seamlessly. Kathy is smart and knows the local marketplace. I would recommend her to anyone who is interested in using a talented and committed professional.
Review Source
: trulia.com

11/17/2017
Helped me sell a home
---
I can't say enough great things about my realtor Kathy Clancy. I used her for three transactions over the past year and each one was handled seamlessly with expertise and professionalize. What has impressed me most about Kathy is her continual and timely communication through out the entire real estate transaction, her expertise in pricing and overall market knowledge, and her team of escrow, title and transaction coordinating professionals that support the real estate transaction from start to finish. Kathy is level headed and has a high level of integrity which I appreciate in a realtor. I would highly recommend using Kathy Clancy as your realtor on any listing or purchase transactions. She sold two homes for me, assisted me with temporary relocation and then with the purchase of my current permanent residence. Anyone that chooses to use Kathy Clancy as their realtor will NOT be disappointed.
Review Source
: trulia.com

07/20/2017
Helped me sell a home

I have been involved with a number or Realtors throughout my life and in the past year one each state of Nevada, Florida, California and Arizona. We had a great experience with Kathy! The deal on the 
sale of our home fell apart when the buyer cancelled escrow because they did not trust the realtor representing them. Kathy put the deal back together earning the trust of our buyer and ended up representing both sides saving me a nice chunk of cash on the commission. She was there for us even after escrow closed. We were in a rent back for thirty days after close of escrow and when we we trying to get out of a home we had been in for 18 years Kathy was there helping, taking things out our garage for us and taking them to the dump for us in her SUV. Also she had maids come in and clean the house or us. We were so appreciative of those acts of kindness! We had here communicating with us on deals for a replacement home on New Years day. Always made herself available when we needed her. If we were ever in need of a Realtor in Orange County, Kathy would be our first call.
Review Source
: realtor.com
Coto de Caza, CA in 2016