Kathy McCarthy | First Team Real Estate
---
in Villa Park, CA
714-404-9452 | CA BRE No. 01388737
kamccarthy@hotmail.com
about Kathy:
I have been selling real estate since 2005 and I love it! I bring a unique background of accounting/tax, financial planning, and insurance underwriting. This combination of financial knowledge, personal understanding, a drive to please my clients and a continuing ability to find the perfect home for buyers, and the right marketing strategy for sellers has led to a very successful career.
As a realtor I have achieved the prestigious Gold Chairman's Circle Award that is only awarded to the top 2% of realtors nationwide. I am a top producer for years in Northern Orange County. As a result of this success, I have had the opportunity to work with buyers and sellers in over 150 transactions ranging from $100,000 to $3,000,000 giving me a wealth of knowledge. In addition, I personally can put myself easily into the position of a buyer or seller since I have bought and sold 6 homes in the Southern CA area.
I have worked with move up buyers, first time buyers, relocation companies, short sales, foreclosures, HUDs and a vast variety of sellers in the Villa Park/ Orange / AH Hills area as well as South Orange County and Los Angeles County.
I live in Villa Park and feel blessed to have found this "Hidden Gem". My husband, Joe and I moved over 23 years ago to raise our children, Jordan and Justin. We quickly became involved in the community, schools, and youth sports. Over the years, I have continued to volunteer with the Villa Park Women's League, Assistance League of Orange, and local schools.
I am a dedicated wife and mother of two children, who graduated from Villa Park High School, the University of California at Berkeley and the Pennsylvania State University.
I serve buyers and sellers in Northern Orange County and am a neighborhood specialist in Villa Park, Anaheim Hills, and Orange.
I look forward to helping you.
---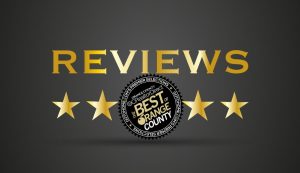 ---

Kathy McCarthy is an extraordinary realtor. She's got a keen sense of the market and superb negotiating skills. Kathy's most unique characteristic, however, is less tangible. She listens to her clients. Really listens. And then, she asks questions and listens more. As a result, she learns what  her clients need and want. And then, seemingly magically, and somehow effortlessly (at least for her clients) she gets her clients what they want. What I wanted was to sell my father's house after he passed away. This was an emotional time, and Kathy was beyond helpful by making calls to contractors and stagers to transform his dated home. Our goal was to list it as soon as humanly possible, because the market was hot. Kathy dedicated herself to making that happen. Her team followed up with me on the work that was completed, and what I should be doing next. This resulted in multiple offers, and ultimately I was thrilled with the outcome. I would highly recommend Kathy McCarthy as a realtor of excellence, honesty, and integrity

Review Source: zillow.com
01/18/2018
Sold a Single Family home in 2017 in Villa Park, CA..
---

Kathy McCarthy was the ultimate professional in dealing with the purchase of our new home. Kathy was there every step of the way helping us throughout the whole process, dealing with the selllers agent, providing help with disclosures that should have already been handeled. Kathy's attention to  detail and her utmost professionalism is why I give her the highest recommendation. Any future purchases or sales we will only trust Kathy McCarthy! A true joy to work with and there for any questions or concerns we had! Thank you Kathy for all of your help in our quest to purchase our forever home
Review Source: zillow.com
10/28/2016
Bought a Single Family home in 2016 in Orange, CA.
---

Kathy helped us look for a home for 6 months. We moved to Orange, CA from the East Coast and were renting a home until we found the perfect place to buy. During the search process Kathy was extremely patient, understanding, and non-plussed by our criteria. She understands working around "regular  life," like our toddler's nap time and working around our schedules to write the offer and review paperwork. At the time of looking, it was a sellers' market and we had to move fast. Kathy was able to get us into a listing early, which helped us be well-positioned to buy the home. If you are looking for a proactive and opportunistic agent, Kathy fits the bill. Kathy is a full-service agent, connecting us with an inspector and having contacts in the mortgage industry too. Sometimes you get the feeling that after the "deal is done," an agent will move on, but Kathy is not like that at all. She went above and beyond for us. Right after closing we went out of town on vacation and the house was going to sit vacant for a while. Kathy stopped by while we were away to check on the house and arranged for her gardener to come. Kathy was recommended to us by my mother and after personally working with her I will certainly recommend her to all our friends. Thank you Kathy for being such a wonderful agent!
Review Source: zillow.com
09/19/2016
Bought a Single Family home in 2016 in Orange, CA.
---

Working with Kathy was a wonderful experience. She is endlessly energetic and extremely knowledgeable in the real estate & financial fields. Most importantly, she has exemplary ethical & moral standards making it possible to have complete trust & confidence in her.
Review Source: zillow.com
004/17/2016
Sold a Single Family home in 2016 in Villa Park, CA.
---

Kathy helped sell our house in a few weeks. Her expertise and experience helped us prepare and price the house just right, and she was always available for questions and as the offers came in. Such a painless experience. Thank you, Kathy!
Review Source: yelp.com
4/3/2017
---

Kathy helped me with the sale of my home in Orange as well as the purchase of my new home.  Kathy knows the Orange/Villa Park area very well and was able to effectively market my house and had it sold within a few days of listing.  Kathy was excellent to work with.  She is friendly, professional and knowledgeable.  Kathy always kept me informed as the process went along, and she was reassuring and helpful when the inevitable snags happened.   I would recommend Kathy without a moment's hesitation.
Review Source: yelp.com
3/1/2015
---

Kathy has been in business long enough to know it's important to evaluate home sq. footage accurately to ensure true value for home pricing to avoid potential problems later in the purchase of a home. Her accounting background has proven invaluable in her real estate career and to her clients. She's a true detailed oriented professional and asset to all residential buyers and sellers.
Review Source: yelp.com
3/19/2015