Kathy Samuel | First Team/Christies Real Estate
---
in Dana Point, CA
Kathy is attentive to detail, knowing very well that detail separates successful purchases or sales from a failing deal. With a perfect understanding of the real estate market and the external factors influencing the market, Kathy can anticipate issues like no one else and is quick to counter any problem to make sure that not only the interests of the client are represented but that the deal also goes as smoothly as possible. Her ability to anticipate changing market conditions makes her one of the most dynamic realtors in Dana Point.
With a proven track record in putting the client first, Kathy is a trusted Dana Point Realtor thanks to her range of experiences which include:
Specialty in Coastal Residential Real Estate
More than 25 years' experience in sales and marketing business
Collaboration with investors to spot property producing a high return on investment
Experience with the 1031 Exchange of property
When it comes to finding the best houses for sale in Dana Point, Kathy values balance and is adept at creating a balance between, digital, traditional and social media meaning to ensure that the clients get the optimal experience with their new homes. Each client appreciates their experience working with Kathy as she maintains contact with her clients every step of the way while always prioritizing the interests of her clients.
Kathy has developed a wide network of professionals in Dana Point real estate scene, making it easy for her to access a wide group of potential buyers and sellers and close the deal quickly. Her negotiation skills are on another level and she can ensure last-minute repairs are included in the deal to make a strong purchase. She takes extra steps in guiding her clients that the price negotiation process making her a highly recommended OC Realtor.
---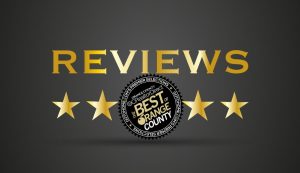 ---

Kathy is the go-to person in south Orange County to sell your home. By following her advice, our property was effectively marketed to a wide group of potential buyers and quickly sold. She guided us through price negotiation and closed the sale without unnecessary delay. She even took the  additional step of ensuring a last minute repair was completed after I left the area. I strongly recommend Kathy and her team.
Review Source: zillow.com
08/23/2018
Sold a Single Family home in 2018 in Dana Point, CA.

Kathy used her local knowledge and contacts to reach out to us with an opportunity we would not have been exposed to under normal conditions. We had an extraordinary set of circumstances calling for a contingent offer which she was able to navigate on our behalf. She then marketed our home and was  successful in meeting our highest expectation in selling quickly and for a price point that we hoped for. We had an unusually difficult escrow process with the home we purchased but Kathy got us through it and we are now happy to be where we are. I would highly recommend Kathy!
Review Source: zillow.com
06/30/2018
Bought and sold a Single Family home in 2018 in Dana Point, CA.

I just bought my 'forever home' in Nigel Shores through Kathy Samuels. Fabulous experience working with her! Highly recommend her. Knowledgeable, savvy, EXTREMELY responsive . . . I could go on. All of this was critically important as I'm from out of town and spend most of my time working  globally. She was cognizant of that and worked in sync with my schedule and time zones. For a stress free experience, I recommend working with Kathy
Review Source: zillow.com
05/25/2018
Bought a Single Family home in 2018 in Dana Point, CA.
---

It was so easy to work with Kathy she is so Professional and responsive. it is always best to work with someone who is very familiar with the market and with get you in the right house for the right price.
Review Source: zillow.com
04/30/2018
Bought a Single Family home in 2018 in Dana Point, CA
---

Kathy sold our home in 5 days above asking price with multiple offers. What else is there to say? She is very knowledgeable of the market in Orange County, had a great marketing strategy, complimented by an excellent photographer and home stager. Kathy stayed involved the entire time from start  to finish and her communication was excellent. We highly recommend Kathy and would use her again.
Review Source: zillow.com
10/15/2017
Sold a Single Family home in 2017 in Dana Point, CA.
---
We moved from Northern Calif. and Kathy helped us over and beyond simply being a Real Estate agent. At one point we pulled out of a deal that we thought was not the right deal or house for us 3 days before closing and no problem. She just went to work for us all the more harder. When we found what we wanted in the area we were already here and staying with relatives. She expedited the sale quickly for us and we are forever grateful. Very reliable agent and always quick to respond to our calls. Thank you Kathy, from our hearts.
Review Source
: trulia.com

10/03/2017
---
I highly recommend Kathy Samuel to anyone searching for or considering listing a home in Orange County, California. We were lucky enough to connect with Kathy regarding a listing she had in Dana Point. From the initial offer to the final closing, out experience was seamless. Kathy's knowledge and expertise is outstanding. She is personable and professional. The process for us was easy and without stress. We are grateful to Kathy and her team.
Review Source
: trulia.com

11/19/2016