Kevin Hood | GREENTREE PROPERTIES
---
in San Clemente, CA
about Kevin:
As a licensed real estate agent since 1998 I have a vast knowledge and experience in lending and real estate in the Southern California marketplace. Specializing in working with Buyer's and Seller's, Bank Owned, Short Sale, and Corporate Owned 1-4 unit properties in South Orange County. In 2005 I received my broker's license and formed GreenTree Properties as a local Real Estate boutique in San Clemente.
We have grown our office by hand picking only the best agents. Our company is based on the belief that our customers' needs are of the utmost importance. Our entire team is committed to meeting those needs. As a result, a high percentage of our business is from repeat customers and referrals. We measure our success through the satisfaction of our clients.
What's a fun fact about you that most people don't know about?
At the age of 12, I worked part time at the pet store.  I saw they had a shortage of bunny rabbits so I decided to raise/breed rabbits at home (my parents were thrilled).  Needless to say, selling rabbits to the local pet stores was far more profitable than working there.  I got bit by the entrepreneurial bug.
What's your real estate superpower?
Hands down, Customer Service.  I am with my clients from day 1 to the close of escrow, handling every aspect of the transaction.  I truly feel that this is the key to a successful real estate business.
Why work with GreenTree properties?
We've worked hard to create a culture of people that are truly enjoyable and inspiring.  With regular collaboration, we all continue to learn and grow in real estate.
On a Friday night, I am…
Relaxing with my wife and 2 daughters.
---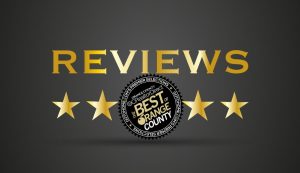 ---

Kevin made us feel like he was personally vested in the property that we were buying. We were experiencing some major issues however he made us feel confident that all will turn out well….and it did. He was always willing to help and go beyond the call of duty. He helped in more ways than just  being the realtor, he became a friend. Thank you Kevin!!!
Review Source: zillow.com
08/25/2018
Bought a Single Family home in 2018 in San Clemente, CA.

Kevin was very easy to work with. He was friendly, knowledgeable about the area, and patient. I'm sure he is a very busy agent, but he was always flexible about meeting us to look at properties. We never felt any pressure during our decision process. And when it came time to negotiate he was  confident and professional. Kevin was highly recommended to us by two friends and we would highly recommend him as well.
Review Source: zillow.com
05/31/2018
Bought a home in 2018 in San Clemente, CA 92673.

Kevin went above in beyond in helping us find and buy our first home. He was thorough and responsive to our many MANY questions, and showed us a wide array of homes that met our needs. When we settled on the perfect house, the deal was efficiently done and Kevin was there for every step of the  process since we lived out of town. Highly recommend!
Review Source: zillow.com
03/15/2018
Bought a Single Family home in 2018 in San Clemente, CA.
---

This review is for one of Kevin's Agents
There are not enough adjectives to describe how great a person and Agent Anna is, in every way. She's diligent, knowledgeable, very thorough, communicates well, always keeps you in the loop and goes over and above, no matter what it takes. She handled any issue, problem or roadblock was with  compassion, care and professionalism. If every Realtor were like Anna, the real estate world would be so lucky. Anyone that has the privilege of working with her will be well-served and very well taken care of by a truly amazing person that not only takes the time to show care and compassion, but really knows her stuff too! Anna is a consummate Professional. Cannot recommend her highly enough
Review Source: zillow.com
03/06/2018
Sold a Condo home in 2018 in San Clemente, CA.
---

Kevin was amazing at finding us just the property we were looking for. Since our purchase we have spoken to local agents and buyers that were interested in the property we purchased and they all said the same thing "it seems like as soon as we saw the property on the market you guys had already
bought it." Its all thanks to Kevin's attention and efficiency. We are so happy!!!
Review Source
: zillow.com

02/26/2018
Bought a Vacant Land home in 2017 in San Clemente, CA.
---

When I started casually looking at homes, I talked to Kevin about how I was "just looking." He was completely low sell and didn't pressure me at all but made himself available time and time again to show me homes I was interested in looking at. He was patient and accommodating and I was struck by his in-depth knowledge of the market and easy going nature.After I found a home that I fell in love with, Kevin worked very closely with the selling agent (who was also the owner) and was able to secure a gorgeous home at an amazing price. He walked me through the process and answered all of my questions thoroughly and patiently to put me at ease. He was in constant contact with all of the parties (seller/agent, escrow company, my bank and loan officer) and was a consummate professional.Kevin goes over and beyond what others do. Even after the sale was completed, he continued to secure local resources for work on the home and maintenance and connect me with others in the community. Kevin stood right beside me and treated me like family. I felt he always had my interest at heart and wanted what was best for me and my family. I am so grateful to Kevin and the GreenTree Properties team and highly recommend him.
Review Source
: yelp

7/25/2014
San Clemente

I would highly recommend Kevin Hood. He managed the sale of our house and was wonderful. He went way above and beyond to make sure the transaction was successful. There was moment in the transaction that if a few items were not repaired on the house the transaction would not have gone through… and I was out of town on business. Kevin provided the necessary contractors to complete the work and he even went to Lowe's, himself, to pick up a few items and completed the necessary work on his own.It's not that he's this amazing handyman or wasn't busy with other transactions… it's that he was so committed to supporting  a successful transaction that he was willing to do anything required to make the transaction move forward successfully.I suppose if you are reading this review you want to know if Kevin is a quality agent that can produce. The person my wife and I came to know was an easy going, very capable, experienced individual, with a wealth of market knowledge that gave use the time and attention required to close our transaction.BTW… in a flat market he sold our house within 30 days.. at our asking price.
2/27/2014
San Clemente