For a List of Houses for Sale in Costa Mesa, CA
Patience and persistence are a powerful combination of traits that embody the service you get from Khoi. With seven years of customer service and marketing experience to build on, Khoi has managed to apply his expertise towards aiding his clients to find the best deal possible. Do not let his easygoing persona fool you, he is a determined go-getter who uses comprehensive research skills and personal awareness to find just the right homes to match his clients. His attentiveness and a strong understanding of human nature make him great at narrowing down to the details that matter most to his clients and work on acquiring them.
His calm demeanor has made him a pleasure to deal with for both buyers and sellers, and allowed his negotiating strategies to effectively deliver results desired by his clients. He is a pro at guiding first time home buyers looking for ideal Costa Mesa homes for sale. A native of Orange County, he has extensive knowledge of the region and its neighborhoods, making him a great resource for finding the right location.
With an impressive Rolodex of contacts in the legal, real estate, and home renovation industries, he has been able to connect buyers and sellers with qualified and talented professionals for a variety of services including appraisals, home staging, and inspections. As one of the top Costa Mesa realtors, he can be reliably relied upon to go an extra mile for his clients.
Energetic and professional, Khoi always makes time for his clients according to their convenience. He understands the concerns that many have when making such a huge purchase and avails himself whenever to answer queries and share as much information as possible. In the end, clients feel calm and confident in their decisions. If you are looking for a guide who will remove the stress and confusion that often comes with buying or selling a property, then Khoi is your answer.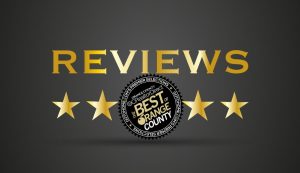 ---

Khoi was the most easy-going, less stressed realtor I've worked with. He made my experience extremely seamless, and geared me towards a direction I never even knew was possible. Love my new home
Review Source
: zillow.com
12/04/2017
Bought a Condo home in 2017 in Costa Mesa, CA.

---

Khoi was the perfect agent! He set up exactly the property viewings we were looking for, was immediately responsive when we called or texted him and didn't bug us while we considered our options and made our final decision over a couple of weeks. We live in norcal and this purchase was in so cal,  Khoi handled in site things when we couldn't be there, We couldn't have been more pleased with our experience with him!
Review Source: zillow.com
6/27/2017
Bought a Single Family home in 2017 in Costa Mesa, CA.

---

Khoi Le is an amazing realtor, I have extremely busy schedules, but Khoi Le always made himself available whenever we asked to see properties during odd hours.He has a good idea of what we were looking for and took us to see many properties that meet our expectations. Khoi Le was able negotiate for  the seller to make every single repair that we requested including brand new home warranty ( heater and A/C) I highly recommend Khoi Le as he is extremely professional, knowledgeable, and responsive.
Review Source: zillow.com
4/24/2018
Bought and sold a Townhouse home in 2018 in Garden Grove, CA.

---

If you're looking for a good real estate agent then you can count on Khoi.  I've had the pleasure to work with Khoi on a numerous transactions and he has always been so prompt and attentive to his files.  He cares about his clients and stays on top of his files.  Great agent!!
Review Source: yelp.com
8/15/2018
Orange, CA
---

For the longest time, I thought I had home buying all figured out and thought I didn't need a realtor until I was ready. I would spend endless nights looking up beautiful homes and wishing I would pull the trigger, but I didn't. Why? Because I still felt like I wasn't ready. I kept putting it off year after year.
Although I still didn't feel ready, my husband convinced me to talk to a realtor and that's when we found Khoi. He explained the ins and outs of home buying and connected us with a mortgage lender. We started looking at homes even though I still didn't feel ready. As we viewed more homes, I got to know Khoi better and appreciated his demeanor. I admit, I'm a difficult person to please and can be a little unrealistic, but he was very patient. I wanted a home for a certain price range, but at that rate, our expectation would've never gotten us our dream home. I know he specializes in the Costa Mesa area, but he was extremely knowledgeable when it came to other areas  we wanted to explore. With our first home offer, I was a little skeptical on his recommendations (sorry, Khoi lol), but had we not taken his suggestions, we would've definitely lost the house. We ended up not continuing with the offer because of other reasons. With our second offer, we took his recommendation, but lost the house because the owner decided to take a "shady" offer. Finally, we put in an offer and got it on our third home. SOOO glad the first two homes didn't work out because this one was by far the best one we've looked at. Khoi built great rapport with the current owners, and because of that, I think it helped us in closing the deal.
Word of advice for first time home buyers: go talk to Khoi. He will walk you through the process and ease you into the transition of "I'm not ready" to "Okay, let's do this"! He's such an easy person to work with and does not try to upsell anything or pressure you into buying a home for more than its value. I will recommend him to all my friends and family, and you should too!
Thank you, Khoi for all you've done. We can't thank you enough!
Review Source: yelp.com
4/23/2018
Garden Grove, CA
---

Khoi is the man! He was extremely knowledgeable and helped us through the entire process. Because of him we secured our dream home!! He was easy to work with and worked around our schedule. I would have him as my agent again in a heart beat. Let Khoi take care of your realty needs, you won't be disappointed.
Review Source: yelp.com
4/4/2018
San Juan Capistrano, CA