For a List of Homes For Sale in Costa Mesa, CA
A real estate professional with over 30 years of experience in the industry, Larry has been both a role model in the business world and pillar of the community. His longevity and success in the Orange County property market have made him one of the most knowledgeable personalities that newcomers and long-term residents of the region can rely on for expertise. His intimate knowledge of the region means that not only does he quickly find his clients ideal homes for sale in Costa Mesa, but also the right kind of neighborhoods.
Larry is unique in his approach to handling clients. Always treating them as friends has endeared him to many. Past and present clients and colleagues in the business have always appreciated his warm personality and charisma. He has used these strong traits to great effect by helping clients negotiate great deals that leave everyone involved deeply satisfied.
With extensive research and carefully planned marketing strategies, those looking to sell have found Larry and his team of OC realtors to be the best choice. His understanding of the business and use of current market trends ensures that every property listed is done so to its best advantage. Even if you opt to go unlisted, Larry's extensive network of connections in the industry will still quickly find you strong potential buyers. Accommodating the needs of his clients has never been a problem for Larry.
The high level of respect he has earned in the business and community is easily attested to by the many roles he has been selected to undertake including Chairperson City of Costa Mesa Housing Appeals Board, past President Mesa North Community Association, and real estate writer for the Orange County Register Newspaper, to name a few. He is also a specialist in handling foreclosures and short sales. Whether you are looking to buy, sell or have your property managed, you cannot go wrong with Larry Weichman.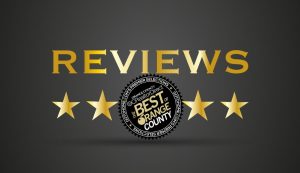 ---

---

We were extremely pleased with L3 Realty in selling our Huntington Beach home!! They sold our home in less than five days for well over the asking price, more than we ever thought possible. We interviewed four realtors extensively and selected Matt Kanoudi and Larry Weichman to list our home

 

because they set an aggressive asking price which they were totally confident they could achieve. And they did much better!! They were extremely professional, excellent negotiators and so pleasant to deal with. We would highly recommend L3 Realty to any home seller or buyer in Huntington Beach and Costa Mesa


Review source: zillow
---

We recently listed our home with Larry Weichman and sold the first weekend with three offers and sold above listing price. We had purchased our home 13 years before from Weichman Realty and knew we would be working with the best Team in Costa Mesa. Our escrow was to close in 45 days on June 20th

  and it actually closed on that day. We couldn't be more pleased with the outcome and are now on our way to retirement. Thank you so much Team Weichman!
Review source: zillow

---

Larry & Laurie were instrumental in making this home a reality for our family. There were many obsticles to overcome and they were there throughout the entire process and responded to phone and email questions quickly. Pete Peterson
---