Lynette Colletta | Berkshire Hathaway HomeServices
---
in Laguna Niguel, CA
about Lynette:
I am a full-time professional Realtor and Luxury Properties Specialist with Berkshire Hathaway HomeServices California Properties.  I help buyers and sellers find tailored solutions to their real estate needs.  As a recipient of the prestigious Chairman's Circle Gold Award, I am honored to be in the top 2% of Berkshire Hathaway agents nationwide.  I am privileged to have been bestowed with the "10 BEST Real Estate Agent" award for Client Satisfaction by the American Institute of Real Estate Agents for the last three consecutive years. I was recognized as a distinguished agent by my colleagues and featured in the esteemed Orange County Executive Agent Magazine. I have lived in the South Orange County area for over 25 years and am your local expert. Today's real estate market is challenging and always changing. It requires a full-time agent such as myself. I'm passionate about the industry which makes it rewarding to me. If you are thinking about selling your house or buying a home, I'd be honored to help you achieve your dreams!
PRESS RELEASE
Lynette Colletta Has Been Nominated and Accepted as a Three Year AIOREP'S 10 Best in California For Client Satisfaction
The American Institute of Real Estate Professionals has recognized the exceptional performance of California's Real Estate Professional Lynette Colletta a Three Year 10 Best Real Estate Professional for Client Satisfaction.
The American Institute of Real Estate Professionals is a third-party rating organization that publishes an annual list of the Top 10 Real Estate Professionals in each state. Professionals who are selected to the "10 Best" list must pass AIOREP's rigorous selection process, which is based on client and/or peer nominations, thorough research, and AIOREP's independent evaluation. AIOREP's annual list was created to be used as a resource for clients during the selection process.
One of the most significant aspects of the selection process involves professionals' relationships and reputation among his or her clients. As clients should be a professional's top priority, AIOREP places the utmost emphasis on selecting professionals who have achieved significant success in the field of Real Estate without sacrificing the service and support they provide. Selection criteria therefore focus on professionals who demonstrate the highest standards of Client Satisfaction.
We congratulate Lynette Colletta this achievement and we are honored to have her as a Three Year AIOREP Member.
Berkshire Hathaway HomeServices
California Realty Chairman's Circle
---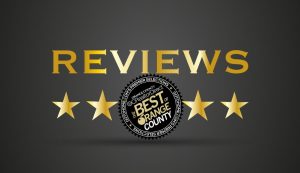 ---

Lynette was the listing Agent for the sale of our family home. We have just closed escrow and want to say that she is AMAZING! Lynette has proven herself to be very professional, extremely tactful, and very adept at handling everything from the most mundane to the most complicated issues as they  arise throughout the process. She was always available to us and continuously went the extra mile to see the escrow thru to closing. She goes above and beyond in every situation! If Zillow's rating allowed more than 5 stars, we would give her a 5++! We would definitely recommend her to be your agent, for a buyer or a Seller. Should we need another Real Estate Agent, Lynette is who we would choose again!
Review Source: zillow.com
02/16/2018
Sold a Single Family home in 2018 in Laguna Niguel, CA.
---

Lynette Colletta is a highly skilled professional who knows her business well. I was particularly impressed with how flawlessly Lynette made the transition from selling my home in Dana Point to purchasing my new home in Mission Viejo! While I was stressed about how this would work out, Lynette
calmly explained how we would seamlessly make the transition and the went about negotiating terms that were favorable to me to make this possible. Lynette skillfully marketed my Dana Point home to obtain the most market exposure and obtained an offer I was very happy to accept. Then, she turned around and again, skillfully negotiated the purchase of my new home, one I love, in this highly competitive sellers market. Lynette did this all with a friendly and helpful attitude and communicated with me each step of the way. I would ABSOLUTELY RECOMMEND Lynette and her team anyone looking to sell and/or buy a home in Orange County!
Review Source: zillow.com
07/21/2017
---

We are happy to have the opportunity to praise the performance of Lynette in marketing our home. Like others, we too interviewed others but found Lynette to be the most thorough, best listener, and most professional. Her interpersonal skills with all parties involved made a complicated transaction  seem simple. She was at her best during the "rough bumps" that occur in every real estate transaction and we honestly think she performed a few miracles to consummate our deal. Without hesitation, we would highly recommend her to others. You won't find a more professional or caring agent
Review Source: zillow.com
09/23/2015
Sold a Single Family home in 2015 in Laguna Niguel, CA.
---

Couldn't be happier with our experience. Lynette was on top of everything! Due to her expertise, we managed to get our condo the first week on the market – against 9 other bids (2 cash and one over our bid). Would definitely work with her again.
Review Source: zillow.com
08/14/2017
Bought a Condo home in 2017 in Laguna Niguel, CA.

---

t was a pleasure working with Lynette! She is a true pro at what she does! She was meticulous throughout the whole process (reviewing contracts, assessing the value of our home, negotiating a desirable price to sell, coordinating the staging of our house, etc). She even went the extra mile to help  us sell our old furniture! She is professional, an excellent communicator, and a joy to work with! Would highly recommend working with her again!
Review Source: zillow.com
07/13/2017
Sold a Single Family home in 2017 in Laguna Niguel, CA.


Lynette did the magic one more time for us except this time our budget was a little lower and the market was over competitive ("Seller's Market"), especially in this price range. We were preparing to buy house for 4 months and we saw all houses in our price range flying off the market the same day  20K over asking price and cash offers only. We were terrified that we had no even a chance. The day our approvals and down payments went thru and we were ready I saw again another house that would be perfect and texted her right away. It was a Wednesday. It was completely renovated very nice property with large yard. I was prepared to not even hope for it once again. They were supposed to have the open house on Saturday and higher bit or cash offer was going to win for sure. Lynette took a full control and did whatever she did (pictures of us, story, multiple phone calls and visits) and after we made an offer, the next day seller canceled the open house and excepted our offer. I could not believe that!!! Even thou they told us originally decision will not be made the day after the open house!!!! Me and my two girls were in heaven and still are! This house is so perfect for us and we are counting our blessings every day and could not be thankful enough to beautiful Lynette who welcomed us with gift and a lovely touching card! I don't think anybody in the world care about me so much at that moment as she did!!!
Review Source
: zillow.com
06/25/2017
Bought a Condo home in 2017 in Laguna Niguel, CA.

__________________________________________________________________________________________________________

Lynette was recommended by an agent in another area and I was well represented by her. This was a difficult sale in that there was some title irregularities and she handled the delays and follow-up with efficiency and timeliness. Her negotiations skills were put to the test by the way in which  she handled these delays with the buyer. I was happy and relieved upon close of escrow which I am not sure would have happened except for her excellent skills in all areas of residential real estate. Lynette, I am happy to again thank you for your excellent service and representation..
Review Source
: zillow.com
03/16/2017
Sold a Condo home in 2017 in Laguna Niguel, CA.