Mark & Theresa Thoburn | Mission Viejo Real Estate
---
in Mission Viejo, CA
About Mark Thoburn
Mission Viejo Real Estate agents Mark and Theresa Thoburn are a husband and wife team with a passion for excellence and are ranked in the top one percent of Realtors nationwide. Mission Viejo CA buyers appreciate the depth of their knowledge about the city's housing that comes from raising a family in Mission Viejo combined with their low key style that places an importance on not pressuring clients. Mission Viejo sellers appreciate the quality marketing strategies they employ to net the highest return possible and the valuable negotiating skills they developed over decades of selling homes.
Their work has earned them the highest award of RE/MAX with induction into the RE/MAX Hall of Fame, multiple Platinum awards and, more importantly, rave reviews, referrals and repeat business from happy past clients.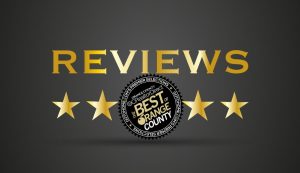 Highly professional and knowledgeable. They have an incredible networking system also. They listened to our needs and worked tirelessly with us. I have recommended them to others and they were completely satisfied
Source: zillow.com
10/15/2013
____________________________________________________________________________________________________________
Testimonial: I have bought three (3) homes from Mark Thoburn and have worked with him as my only realtor since 2003. If I was just reviewing Mark on my home purchases, I would give him a full five stars, but that isn't the only aspect of me and my wife's relationship with Mark. First of all Mark is a great human being who is more interested in making sure you are achieving your life goals than simply making a commission. He always answers his phone, and in the rare case it goes to voicemail, he returns the call same day. Mark is patient and not pushy; we lived in our second home for 14 years before we were ready to upgrade. Mark was always there for us, ready when we were. He is ever ready with helpful advice that doesn't always pertain to home selling or purchasing. His salesmanship skills are second to none; we sold our second home through Mark so that we could buy our third home, and we listened to his advice. The home sold in 48 hours, while our neighbors houses are STILL for sale. Each of our homes was a stretch for us because of many different factors. Mark got this, and also got the fact that not everyone has a perfect home buying financial profile. Last but not least is Mark's wife Theresa who does all of the purchase paperwork and helps Mark put the deals together. 100% correct documentation that is delivered fast. What more could you ask for. Mark Thoburn is not only an excellent realtor, he is now a lifelong friend and I would never, ever buy or sell anything without him. Would give him 10 stars if I could.
Adam
Source: THE THOBURN GROUP website
______________________________________________________________________________________________________________
As stressful as a home sale or purchase can be, it's amazing and comforting to have a really smart and calming agent by your side that can get things done. I have used Mark to purchase and sale three times now, and I'm very very happy to give him 5 stars. He answers every call without making you feel like it's a bother. If your not sure of what is going on or the typical real estate lingo, he will patiently explain each detail and always offers options that will work. I still can't believe he sold our home, with an aggressive tactic, for a record breaking price, we'll over comps, in less than a week, with multiple offers.
Noble R.
Source: THE THOBURN GROUP website
______________________________________________________________________________________________________________
Mark and Theresa at Re/Max First Class are a ONE STOP SHOP for the whole real estate process. Mark and Theresa helped us sell our condo and find and purchase our dream home here in Orange County. We could not be happier with how the whole process went, due mainly to Mark and his team. For the sale of our place Mark and his team did an exceptional job preparing for the sale. This included staging, professional pictures and pre-marketing before the sale. This hard work resulted in over 60 people showing up for the open house and 3 written offers the first weekend on the market. The end result was a quick sale OVER our asking price. At the same time, Mark and his team were able to quickly find us a home that met all of our needs and was able to negotiate a price LOWER than the sellers asking price. During the whole process all paperwork and "incidentals" were handled efficiently and without issue by Mark and his team. Overall, we could not be more happy with our new home and IF we were in need to repeat the selling/buying process we would use Mark and Theresa at Re/Max First Class again without pause. They are the best!Brian G.
Source: THE THOBURN GROUP website
______________________________________________________________________________________________________________
My husband & I couldn't be happier w/our new home purchase. Mark is DEFINATLY one of the, all-time, nicest people I have ever met. He went above & beyond to help us sell our home @ top dollar, but he also helped find our new dream home!! At all times Mark was professional & always happy & cheery w/a good sense of humor. After many months of looking Mark called us & said: "hey, did you see the newest listing on Redfin? It just hit the market 2 hours ago. I think we should go check it out". And the rest is history….. So Mark gets credit for finding our new home w/in 2 hours after the listing hit the MLS. Also, whenever we had any questions Mark would give each phone call top priority & always return our call or Text. His wife, Theresa was always pleasant to talk to & very efficient in sending us all our paperwork to sign thru Doc-U-Sign. I would also like to say how impressed I was w/the love & commitment & respect for each other, that both Mark & Theresa have for one another. It's so refreshing & inspiring to see 2 people communicate so well together & also be able to work as a team together. So, all we have to say about Mark & Theresa is nothing but "PRAISE" !!!!!!! Mark is dedicated to his clients & is honest, & fair & trust worthy. Truly one of the "Good-Guys" I feel honored to have met him & so thankful that we didn't go w/another real estate agent. IF you are looking for the "BEST" then Mark is the one to call.Bill & Julie Fick
Source: THE THOBURN GROUP website