Mary & Michael Fry | Berkshire Hathaway HomeServices
---
in Yorba Linda, CA
about Mary & Michael:
Statistically Proven Pricing Accuracy & Skilled Negotiations Protecting Seller Equity
Represented More Yorba Linda Home Sellers and Buyers Since 2000 Than Any Other Yorba Linda Realtor (480 Homes)
Average Yorba Linda Sales Price is 20.6% Higher Than the Market Average for All Local Agents
Ranked in the Top 5% of All Realtors Nationwide
Local, State & National Award Winners for Sales Production & Marketing with Consistently Over $20M in Real Estate Sales Annually
The FryTeam offers over 50 years of combined real estate expertise. Mary & Michael Fry's (The FryTeam) focus is to exceed their clientele's expectations in knowledge, professionalism, service and results. Covering all areas of North Orange County including: Yorba Linda, Anaheim, Anaheim Hills, Placentia, Fullerton, Brea, La Habra and Orange.
The FryTeam brings experience of several earned and recognized designations: Broker, Certified Residential Specialist, Accredited Buyer's Representative, Senior Real Estate Specialist, Certified Relocation Specialist and Graduate of Realtor's Institute.
The FryTeam's consistent attention to detail and experience has resulted in hundreds of successfully closed transactions and has made The FryTeam one of North Orange County's most respected and recognized agents.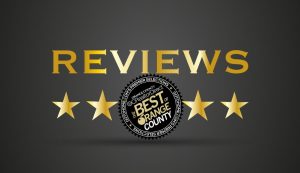 ---

Mary and Michael are seasoned real estate professionals. We have used their team many times. They are straight forward, knowledgeable and professional and HONEST! Strong in negotiation skills and excellent in follow-thru. A real pleasure to work with.
Review Source
: zillow.com
03/10/2018
Sold a Single Family home in 2017 in Yorba Linda, CA

---

We had the pleasure of working with Michael Fry when purchasing our home in Anaheim Hills. We were so fortunate to have Michael as our agent, especially since we were buying our first home. Michael went above and beyond to make us feel comfortable, explain every process in detail, and had a wide  breadth of knowledge about the Anaheim Hills/Yorba Linda area. He always made himself available to answer any questions or worries we had, and worked with our last-minute schedule changes. Even with a particularly difficult to work with escrow and seller agent, Michael went above and beyond to get us what we needed. He is a wonderful agent, and we will be recommending him to all our family and friends.
Review Source
: zillow.com
02/22/2018
Bought a Single Family home in 2018 in Anaheim Hills, Anaheim, CA.

---

The Fry Team is the best! Michael and Mary Fry are true professionals. They worked tirelessly to sell our home in Anaheim, and they provided sound advice and guidance along the way. Even though we were anxious at times, they were always positive and supportive. You can count on Michael and Mary to  go the extra yard, and to do the little things, that will make your real estate transaction a successful experience. I will always use the Fry Team in any of my future real estate transactions, and recommend them highly to any prospective buyers or sellers
Review Source: zillow.com
02/07/2018
Sold a Condo home in 2017 in Southeast Anaheim, Anaheim, CA.
---

My wife and I have used Michael and Mary Fry for 3 real estate transactions in the past 3 years and will use them for every transaction going forward. Their professionalism, knowledge of the market and most importantly caring for their clients best interest will keep us coming back. During these  life changing decisions and transactions Michael and Mary always made themselves available for even the most trivial items or concerns. I will highly recommend The Fry Team to anyone who needs assistance with buying or selling property. I cannot speak highly enough about their character and commitment to their clientele.
Review Source: zillow.com
12/14/2017
Bought a Single Family home in 2017 in Brea, CA.

---

Mary and Michael assisted with the sale of my old home and the purchase of a new home. They could not have been more helpful in a stressful process. They were with me every step of the way and were quick to answer any questions I had. I would recommend Mary and Michael Fry to everyone I know to  help them through any real estate transactions. They are good people!
Review Source: zillow.com
11/15/2017
Bought and sold a Condo home in 2017 in Anaheim, CA.

---

My wife and I just completed purchasing our first home, and it would not have been possible with out the help of both Michael and Mary Fry.  The process was seamless, and Mary was there every inch of the way.  Mary was aware that this was our first home purchase, so she went above and beyond to walk us through step by step, and provide every single detail we needed to feel comfortable with our purchase process.  I have heard so many stories about the difficulties of closing on a home, and after working with the Fry team, I can't even imagine how that is possible. They made the process so comforting and easy, and I will definitely be referring my business their way. Thanks again Mary!
Review Source
: yelp.com
10/5/2017
Placentia, CA

---

My husband and I had the pleasure of working with Michael and Mary Fry (and their wonderful Team) back in December 2016 when we were purchasing our property in Anaheim. We couldn't have asked for a better agent than Michael to guide us through the purchase of our first home!
Since we were first time homebuyers, it was very important to us to find an agent we could trust and we could feel comfortable with. During our initial meeting with Michael we instantly felt that we found the right person.  Within only a few days of contacting Michael and Mary, we were scheduled for 10 house visits. My husband and I were pleased with how professional Michael was during our meeting: not only did he spend many hours with us driving to properties in the areas we had selected, and had impressive knowledge of the real estate market we were looking at, but also was very patient with answering all the questions we had regarding the home purchasing process (and we had quite a few each time). He is very personable and it is a delight talking to him on a myriad of subjects. One of the many things we  appreciated about Michael was how he made himself available for us during various times of the day in order to accommodate our schedules. During our meetings with Michael we never felt rushed. On a few occasions he spent several hours with us to go over documentation or results of inspections and clarify step by step what various things meant and what were our options. Michael was always present during home inspections. He was a wonderful link between listing agents, escrow agents, our loan officer and us, making sure the communication was prompt and efficient.  Even after the close of escrow, Michael followed up with us several times to make sure things were going well at our new home. Because of the great relationship we were able to build together, we feel that we can reach out to Michael and his Team for advice any time.
I would highly recommend Michael and the Fry Team to anyone looking to purchase or sell property in Northern Orange County. If you are looking for  professionals with many years of experience who can make the home buying process worry-free and truly care about your satisfaction, definitely reach out to the Fry Team. I know we will next time we are looking to buy or sell.  Our first experience with buying a house was less stressful and more fun than what we initially imagined, thanks to the Fry Team!
Review Source
: yelp.com
1/9/2017
Anaheim, CA