Melissa Chelius | Keller Williams
---
in Yorba Linda, CA
About Melissa Chelius
I have a huge heart for serving. Helping buyers and sellers with their biggest life decision and purchase is extremely rewarding to me and I absolutely love going to work every day! I pride myself in customizing and catering to the individual needs of my clients as well as providing them with the same or BETTER level of service than our competitors. Amongst industry professionals, I have a reputation for being hard working, extremely responsive, and a great negotiator for BOTH buyers and sellers.
A little about myself… I was born in Pennsylvania but I have lived in Orange County since the age of 2. I grew up in the city of Orange and graduated from Villa Park High School, upon which I attended California State University, Fullerton. In 2008, I received my Bachelor's Degree in Finance, Cum Laude, with an emphasis in corporate and international financial management. The core of my studies revolved around evaluating financial statements, analyzing cash flows, and composing firm valuation for the purposes of mergers and acquisitions. Now, I value HOMES instead!
My Specialties include:  Residential, Luxury Homes, New Construction, First Time Buyers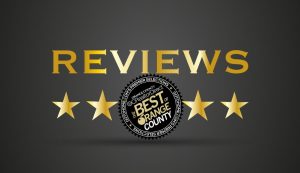 ---
We were assigned Melissa Chelius through openlistings.com and hit the jackpot. She is amazing! She helped us negotiate through some rough spots when our first option did not work out and then helped us with the home we purchased. Melissa went above and beyond in helping us resolve issues that we needed help with (removing things left behind by the seller and contacting the seller to get information we needed after the sale). She worked hard to ensure that we were happy with our purchase and I would highly recommend her to my friends. Thank you so much, Melissa, for making our new home purchase as painless as possible.
Source: Realtor.com / RealSatisfied.com
---
Melissa was extremely thorough with every detail regarding the purchase of our new home. She listened to our needs and found properties that met what we were looking for. She is a realtor with integrity and someone you can trust!! 
Source: Realtor.com / RealSatisfied.com 
---
Melissa works tirelessly for her clients. She is a pleasure to work with and I would recommend her to anyone.
Source: Realtor.com / RealSatisfied.com
---