Melissa Keye | Main Street Realtors
---
in Rossmoor, CA
562-252-6604 | CA BRE No. 01280500
melissakeye@gmail.com
about Melissa:
With great experience as a Rossmoor  area Realtor and servicing all areas in Orange County, I help both buyers and sellers meet their real estate objectives. I have extensive knowledge of each of the communities located in and around Rossmoor, Los Alamitos, and I will work tirelessly on your behalf to make your next home buying or home selling experience a pleasant and successful one.
For sellers, it is my commitment to help sell your home or property in a timely fashion while helping you attain the highest possible price for your real estate. If you are interested in receiving a free home valuation, I encourage you to fill out my free home valuation form.
For buyers looking for homes or other real estate opportunities here in Orange County or other surrounding communities, I will work with you to find your ideal home. I will provide you with all of the necessary tools for finding the right property. From free access to search almost all Orange County area homes, to the ability to fill out My Dream Home Finder Form, everything I can possibly provide will be at your service. Once we've narrowed down what you are looking for, we can begin the home showing process so you can get a closer look at the homes that should be a good fit. I help negotiate the best possible deal for my clients with each and every real estate transaction.
Nothing satisfies me more than seeing the smiles that come with a successful real estate transaction. Thanks again for considering me as your Realtor.
---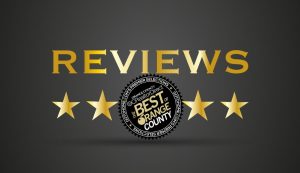 ---

We have recently sold a house in Rossmoor area with Melissa's assistance, and we cannot be happier with her expertise and the entire positive process. Melissa is not only sweet with a great taste in interior design but she's also hard working and well connected with the local community.   Definitely consider Melissa when you are looking to buy and/or sell your home!

Review Source: zillow.com
06/17/2015
Sold a Single Family home in 2015 in Los Alamitos, CA.
---

Melissa is the absolute best and most honest real estate broker around, a true find. In 2003, we purchased a home in Rossmoor on a home that Melissa was the seller's agent. Our home in Santa Ana had already sold so the transaction was still classified as a contingent sale. After moving into the  new house, the escrow on the Santa Ana home fell through. What a nightmare. After firing the agent on that sale, Melissa stepped up and took over as our real estate agent to resell our home in Santa Ana. She worked day and night, 2 open house per weekend and often an open house during the week and didn't stop until she had it sold. All the while, convincing the owners of the house in Rossmoor to let us remain living in their home while paying rent until the sale could be finalized. Keep in mind that the prices in the market were rapidly increasing every day at this time. She managed to keep the sellers invested in the transaction while diligently working to sell our home in Santa Ana. After a few months, she sold the house in Santa Ana, kept us from getting evicted from the Rossmoor home and then also, helped us get involved with a broker that managed to get us a loan to buy the Rossmoor home before the sale of the Santa Ana home was complete. To this day, I can only imagine the time and effort that she put into making this transaction finally come to an close. We still live in our Rossmoor home today and we thank her every day and every time we see her because I am positive, that without her and how awesome she is, we wouldn't be living in our home today. There is no word in the dictionary big enough to describe what a wonderful & honest person Melissa is. She is also tip top of her real estate game and knowledge of the dynamic housing market. We didn't just gain a real estate agent, we gained a friend, one that we will cherish for a very long time.
Review Source: zillow.com
10/14/2011
Bought and sold a home in 2003 in Rossmoor, Los Alamitos, CA 90720.
---

Melissa is a very pleasant person. She is personable and kind. She is also very professional, organized, and resourceful when it comes to the real estate business. She helped my husband and I buy a home at a time very different from now , when you had to be prepared to make an offer the day  before the house hit the market in order to even have a shot at it. Melissa and her husband worked tirelessly to help us find the right home for our needs and get our offer in front of the sellers fast. They also helped us to sell our existing home showing it in the best possible light and getting the top dollar. Although I'm not in the market now, when the time is right, Melissa will be the first agent I call
Review Source: zillow.com
10/14/2011
Bought a Single Family home in 2002 in Los Alamitos, CA.
---

Melissa has representing us as both a buyer and as a seller. On both transactions, her professionalism and knowledge were the difference in our family obtaining the home we wanted. Her ability to negotiate on our behalf was beyond impressive. Our family has complete trust in Melissa and appreciates  the way she was able to represent us fervently with a high ethical standard. She is a true professional and I will only use her for all of our transactions in the future….As a side note, she is without question one of the most kind and patient people I have ever worked with!
Review Source: zillow
10/14/2011
Bought and sold a Single Family home in 2009 in Los Alamitos, CA.
---

Melissa's real estate knowledge extends far beyond that of the process and local community. Her extensive knowledge of current market conditions saved me a lot of anxiety as she was able to provide me with realistic expectations that provided me with a solid foundation for making good decisions.  She is upfront and honest and just an absolute pleasure to work with and to know! I fully intend to continue working with her.
Review Source: zillow
10/14/2011
Listed, but didn't sell my Single Family home in 2011 in Avendale Village, Mission Viejo, CA.