Michaela McCloskey | Surterre Properties
---
in Newport Beach, CA
about Michaela:
With nearly two decades of experience helping clients buy and sell luxury homes along California's gold coast, Michaela McCloskey brings to the table an unmatched understanding of one of the world's most competitive real estate markets. A proven expert within the niche communities that comprise Corona del Mar, Newport Coast, Newport Beach and Laguna Beach, she's received numerous accolades for her ability to deliver results. Just as importantly, she's made a lasting impression on each and every one of the clients she's represented, earning consistent repeat and referral business for her attention to detail and unwavering work ethic.
Having joined the McKown | Weinstein | Associates team at Surterre Properties, Michaela is part of one of coastal Orange County's most powerful partnerships—and, as a result, is able to promise her clientele an even higher caliber of personalized service. Led by Rex McKown and Marcy Weinstein—the brother-and-sister duo who are widely regarded as the area's foremost luxury real estate experts—the team is responsible for many of the most significant transactions in the market's history.
A passionate equestrian and a lover of French Bulldogs, Michaela is also dedicated to all types of humanitarian work and seeks out opportunities to give back to the community. She is the host of our local "CDM Eats For Charity" event that supports a variety of our local small businesses and charities such as Make A Wish, Working Wardrobes, Families Forward, Brethren Community Foundation and Sherman Library & Gardens held annually at Sherman Library & Gardens. A longtime Newport Beach resident, Michaela currently resides in the city's cherished Eastbluff community.
---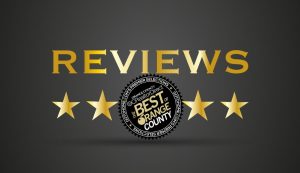 ---

I can't speak highly enough about Michaela and would recommend her to anyone who is buying/selling or both Working with Michaela is a wonderful experience. She is personable, reliable, efficient and very knowledgable about multiple communities. Michaela recently sold our home and we are very  happy with the outcome. I would highly recommend Michaela she is a true standout in the satuarted industry
Review Source: zillow.com
08/28/2013
Sold a Single Family home in 2013 in Newport Beach, CA.
'You are a true professional and operate with a calm determination. We were never uncertain about your ability or your willingness to make things happen. We appreciated your advice and follow through with all things related to the sale and the purchase of our new home. We will heartily recommend you to any of our friends or associates who are wanting to buy or sell a home. We have made a new friend in you'. – HARRIET AND BILLS HARRIS
Review Source: SURTERRE PROPERTIES
M|W|A website
10/01/2018
---
Michaela is a true professional and an absolute expert in high end Orange County residential real estate. From her large network of contacts and potential buyers to the beautiful marketing materials she creates for each property that she represents, it's clear that Michaela puts her heart and soul into each listing. She is a valued member of our team and we can't thank her enough for all she does!! – SHADY ELZOHEIRY
Review Source: SURTERRE PROPERTIES
M|W|A website
10/01/2018
---
Michaela has been our realtor for 3 homes: the sale of the first, both purchase & sale of the second, purchase of our third current home. She will take care of EVERYTHING for you; you will never need to worry about something forgotten or missed, even a T to cross or an i to dot! – THE HOOPS
Review Source: SURTERRE PROPERTIES
M|W|A website
10/01/2018
---
Michaela is the perfect Realtor for your needs. She is hard working, diligent, detail oriented, follows up consistently, understands the Market and is well connected. She will ensure that you maximize the price you sell your property for while maintaining her composure and displaying a positive attitude. I highly recommend Michaela. – GARTH BLUMENTHAL
Review Source: SURTERRE PROPERTIES
M|W|A website
10/01/2018
---
Michaela has helped us through three major transactions. She helped us sell two properties and buy a $3,000,000 ocean view home in Corona del Mar. She makes the process seem effortless and very professional and we continue to stay friends throughout the past 15 years. – MR & MRS JACKSON
Review Source: SURTERRE PROPERTIES
M|W|A website
10/01/2018