Mike Ameel | COTO DE CAZA REAL ESTATE
---
For Homes For Sale in COTO DE CAZA, CA
Mike Ameel – Coto de Caza Real Estate
about Mike:
A 45-year veteran of the real estate business, Mike possesses one of the most unparalleled knowledge and insights into what makes Coto de Caza so special. A resident of the community since 1993, he has worked hard not just in helping people buy and sell property in this area, but also keep it as tranquil as it has always been.
He has been active in campaigns to prevent the construction of an international airport at El Toro that would have disrupted the quietude and value of the properties here, and worked on efforts to reduce density numbers at developments like Pinnacle. A man who has worn many hats, Mike has served his community in multiple other roles including:
Past President of the Coto de Caza/RSM Rotary Club in 2002
Founding Executive Board Member of the Bell Tower Foundation
Founding Member of the Board of Governors at the Coto de Caza Golf and Racquet Club
His keen business mind and sharp negotiating skills have seen his clients enjoy better than anticipated deals on their properties. His great results have even encouraged subsequent generations of the same families he has served return to him looking for a similar outcome. His excellent knowledge of the local market, as one of the top Coto de Caza realtors, has been especially helpful in ensuring clients' properties are properly priced and consequently quickly made an offer on.
His close ties within the community also mean he is the best source for attractive unlisted options of single-family dwellings. His willingness to respond to questions and keep clients updated has put many an anxious buyer at ease. Knowing that the person acting on your behalf is better informed should help instill confidence in what can be an often confusions process, whether buying or selling. If you are a newcomer looking to snap up one of the houses for sale in Coto de Caza, or a resident wanting to add to your property portfolio, you will find Mike to not just be one of the best OC realtors around, but also a friend you can rely on.
---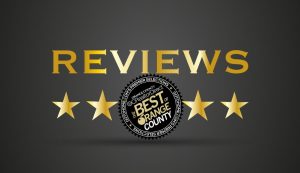 ---
"Mike,
Thank you for selling our house in Coto!
We dealt with you both as the selling agent when we bought the house and again, 9 years later, as our own listing agent. We went with you because we were confident in your knowledge of the local Coto market which showed itself in helping us with pricing our house correctly in today's market.
You were extremely helpful to us, particularly while our house was unoccupied.
Thanks for a job well done."
Review Source: Realtor website
Jim & Susie T – Coto de Caza
"My wife and I have known Mike Ameel for several years. He is without a doubt a true professional and a fine humanitarian.
With Mike's help we searched for our home in Coto de Caza for over a year. Throughout that entire time Mike was extremely knowledgeable and courteous helping us through an extrememly difficult situation. When we finally found the perfect house we were able to close the deal and secure a number of concessions with the sharp negotiating skills of Mike Ameel.
As an attorney and former president of the Rotary Club of Coto de Caza/ Rancho Santa Margarita, I can honestly say that Mike Ameel is without a doubt the finest Realtor we have ever met."
Review Source: Realtor website
Jeff and Kristy – Atherton
"Mike is a terriffic agent…especially if you have one of those "special properties"! I found him to be professional, honest and most importantly knowledgeable."
Review Source: Realtor website
Yvonne Horton – Los Ranchos Estates

---
"Just a quick note to let you know how much I appreciate the professionalism that you exhibited from start to finish in selling our house in Coto De Caza. In a challenging real estate market it is imperative that you work with someone that not only has intimate knowledge of the market, but also someone that will tell you what you need to hear instead of what you might hope to hear. That is how you not only earn trust but it is more importantly, how you have earned the stellar reputation you have in Coto.
As you know I was forced to relocate before the sale was finalized. But as a result of your being in constant contact and the tremendous assistance of the other members of The Mike Ameel Team. I had no worries that the transaction would be finalized.
Mike thanks again for being a true sales professional. I wish you continued success in all that life brings your way."
Review Source: Realtor website
Neil and Lori Powers – Hillsboro

---
"I have been in the Real Estate business in many different facets for as long as I can remember.
Growing up in our home meant having to know Real Estate and Lending.
After meeting Mike Ameel through the purchase of a home in Coto 7 years ago, I found out we grew up in the same City.
I knew right then, he had to be a great guy!
That purchase was the most pleasant Real Estate transaction I had ever experienced. Mike knows the business like no other.
He works hard to make it right for you. Mike has the kind of personality that can bring people together to make the purchase or sale as smooth and quick as possible.
I have purchased and sold several homes since with Mike Ameel by my side.
He has not only become my personal Real Estate Agent for life, but a true friend for life as well.
Thank you Mike for all you've done for our family."
Review Source: Realtor website
Cheryl O- Los Ranchos Estates, The Weatherlys

---
"As a resident of Coto de Caza for the last 17 years, I would heartily recommend Mike Ameel as a truly professional Realtor.
Mike's knowledge of the area, sense of fairness, dilligence, persistence and ability to work with others contributes to his overall professionalism and success.
His exercise of all these characteristics proved itself in his sale of one of our residences and his valued assistance in the purchase of our current home.
He's a great guy to work with!"
Review Source: Realtor website
Ed & Ann M– The Forest/Private Collection

"We've known Mike Ameel for over ten years. And, we've purchased two homes from him. Each time, we swear it will be the last. So, for openers, you know he's a good salesman.
But more important to us, Mike is hard-working, tenacious, thorough, ethical, and knowledgeable. Few agents, if any, can match his experience in our local real estate markets. He's also realistic. That's a big plus in today's more competitive and challenging markets. That's why we've
recommended him to friends in the past. And, will in the future.
There are none better!"
Review Source: Realtor website
Tim & Meredith T – Tiara/EastPointe/The Green