Nic Petrossi | RE/MAX Cornerstone
---
in Placentia, CA
about Nic:
Nic Petrossi has been an Orange County resident for 37 years.  The journey started when dad, Dominic Sr., took a leap of faith to start his own Lamppost Pizza franchise in Yorba Linda back in 1977.  Graduating from Troy High, Allegheny College in Pennsylvania, and a Masters Degree in Educational Technology – almost 40 years later Nic now resides in Placentia and lives out a passion to help people buy and sell real estate.
Nic attends Crossfit classes in Yorba Linda to keep fit and enjoys playing acoustic guitar and hanging out with his kids in his free time. One of Nic's favorite quotes is "The Proof is in the Pudding," and with Realtors talk is cheap.  The service and experience of over 200 satisfied past clients speaks volumes regarding the heart and dedication Nic pours into each and every home sale.
QUALIFICATIONS:President's Circle Award Winner 2009 & 2010; Top 3% of Prudential Sales Professionals NationwidePrudential Fine Homes International certified (achieved for selling $1 Million and Above properties)E-Pro Certified (Recognition for Proficiency in Technology)Top Producer in Placentia, Yorba Linda, Brea, Fullerton, Anaheim Hills and Surrounding Areas.M.A. in Educational Technology and B.A. in Psychology.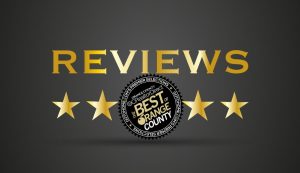 ---

Nic Petrossi was a true delight to work with during our process of selling our condo, and buying our forever home. From the moment we saw his signs around Placentia, he carried a cheerful and professional disposition. Whenever we had questions or concerns, which was often as this was our first
time for this process, he never ignored our calls or hesitated to take pause to explain all available options and circumstances. Throughout the process, Nic was trustworthy and honest, and ensured that we knew exactly what to expect as next steps. He went above and beyond to assist with showings, and even handle some last-minute items during the sale of our condo. I would highly recommend Nic to buyers/sellers that are looking for a down-to-earth, yet professional and honest realtor that will ensure you purchase the perfect home for you.
Review Source
: zillow.com
07/12/2018
Bought a Single Family home in 2018 in Placentia, CA.

---

Nic is great. We wanted someone that was more pro active than what we have had in the past. Someone that was more aggressive and "to the point", and that was going to fight for our best interest, and that is what he did. Nic sold our house in four days!!! Nic always returned our calls and responded
to our many questions quick and timely. He offered great advise and also helped us get quotes on repairs when we were not able to find a contractor. He is a great sales person and resource.
Review Source
: zillow.com
12/07/2017
Sold a Single Family home in 2017 in Placentia, CA.

---

Nic was a great help while I was buying my house in Placentia. As a first time buyer, I was a bit nervous, but Nic's patience and wealth of knowledge helped me through the process. He was a great listener and accommodating to my schedule. With his insight, I was ready to buy my dream home
immediately when it hit the market. 10/10 Would highly recommend.
Review Source
: zillow.com

09/28/2017
Bought a Single Family home in 2017 in Placentia, CA.
---

I was fortunate to have Nic as my Real Estate Agent . He is extremely knowledgeable and very familiar with the area . Nic is the ultimate professional , extremely nice and very honest. Selling a house can be a stressful experience , but Nic was able to sell my house very quickly and painlessly.
Review Source: zillow.com
10/09/2017
Sold a Single Family home in 2017 in Placentia, CA.
---

Nic sold my mom's house in 2014. We received multiple offers and he helped us select the right one to accept. Escrow closed really fast with no issues. We were definitely pleased with Nic, so when it came time for my wife and I to buy our first home I called Nic again. The first time we met  he showed us a house that we wanted to buy. It had just been listed that morning and wasn't even on Zillow or any of the other sites yet. We drove over right away to see it in person. This is Nic's full time job so he is available any time to meet and show homes. We really liked the house. Unfortunately the market in Southern California for homes in my price range is super competitive. Nic knew that we would have to make an offer right away, above listing price, if we were to have a chance to get it. This was difficult for me because everything was moving so fast, but I trusted Nic and went forward with an offer that same day. A few days later we found ourselves in a bidding war with the seller entertaining multiple offers. Nic was really good, but at the end of the day I wasn't willing to increase my offer enough to get the house. It sold for 31k over asking price! Nic was not discouraged, but I was. I took a break from house hunting for several weeks. Then Nic called. He found an even better home for us. We saw it right away, made an offer, bought it and absolutely LOVE living there now. I would definitely recommend working with Nic. He knows what he is doing. Buying a home is super emotional, but Nic brings a calm professionalism that really helps ease and make sense of the whole process.
Review Source: zillow.com
01/14/2016
Bought and sold a Single Family home in 2015 in Fullerton, CA.

Nic handled my home purchase in a concise and up-front manner. Great Realtor.
3/30/2015
Yorba Linda, CA
__________________________________________________________________________________________________________