Patrick Dailey | Realty One Group
---
in Laguna Beach, CA
about Patrick Dailey
Patrick Dailey offers extraordinary sales, marketing and client-service experience gained through successful careers in real estate and technology. As an agent, his nuanced understanding of Orange County's beachside communities and trends enable him to identify exceptional opportunities in this highly competitive market. He also develops personalized sales strategies that ensure high visibility throughout DaileybytheSea's distinguished network.
Prior to entering luxury real estate, Patrick was a management and sales professional with Fortune 500 technology leaders. He used his marketing skills to best position offerings through a combination of online and print media and by skillfully leveraging local and international networks. His strategic leadership approach resulted in more than $6 Billion in sales annually, and today these experiences and networks prove invaluable to DaileybytheSea's distinguished clientele.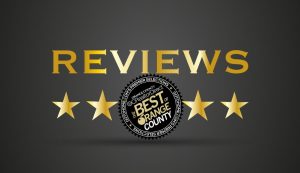 ---

My wife and I were finally ready to take the big leap and purchase our first home. Pat Dailey made the process easy and enjoyable. We were on a tight budget and were a little picky to say the least. His overall expertise of the process, understanding of the area, availability (evenings, weekends,
holidays) and attention to detail far exceeded our expectations! We will likely be looking to upgrade into a larger home in the next 3-5 years and look forward to using Pat again for both the sale of our current home as well as helping us find our forever home. Thank you!
Review Source
: zillow.com
08/17/2017

Bought a Single Family home in 2017 in Mission Viejo, CA.
---

A great realtor. Helped me with leasing a property and selling a property. Exceeded my expectations. Pat was terrific in providing guidance on multiple offers that were unique. I highly recommend Pat Dailey.
Review Source: zillow.com
08/14/2017
Sold a Single Family home in 2017 in Dana Point, CA.
---

Suzi and Pat Dailey provide full service support and experienced counsel for residential transactions. They are very responsive and concise in communications, but take the time to explain terms and processes to ensure their clients make informed choices. Pat is creative about sales strategies and  provides firm guidance, while ensuring that the client is always driving decisions
Review Source: zillow.com
04/23/2016
Sold a home in 2016 in Laguna Beach, CA.

---

We worked with Pat Dailey over a period of several months searching for a new home in Laguna Beach. Pat was absolutely fantastic to work with and I couldn't recommend him more highly for anyone looking to purchase a home in Laguna. He spent hours patiently taking us from property to property,
proactively reached out with new listings that met our criteria and never once put pressure on us to pursue any particular one. He provided honest feedback and shared his deep knowledge of the local area and was always extremely responsive to our many questions and requests, no matter what the time of day. While a change in personal situation meant we didn't end up purchasing, we would always go back to Pat if that situation changed and would strongly recommend him to anybody looking for a hardworking, friendly and honest agent to help with a home search and purchase in Laguna Beach. Thanks again Pat!
Review Source
: zillow.com
03/13/216
Showed home in 2015 in Laguna Beach, CA.

---

I worked with Pat Dailey (Suzi's husband) on the purchase of our first home! Pat was very well versed with the different neighborhoods in the coastal communities of South OC! He was a pleasure to work with. He was very professional and showed great expertise when representing us. We were so  impressed with Pats knowledge and experience that we also used him to find us a commercial space for our business, where he again represented us with the utmost competence. He worked very diligently on negotiating the best terms for us and we couldn't be happier with both our home and our office!
Review Source: zillow.com
02/17/2016
Bought a Single Family home in 2015 in Dana Point, CA.
---

Great experience! Patrick Dailey recently helped me purchase my very first home. He patiently and promptly answered my (many) questions and took time to explain every step of the process. Although I faced a competitive market, Patrick was efficient and knowledgeable and helped me secure my dream  home. About a month after making an offer, I was moving in! Patrick ensured everything went smoothly and the entire process was a lot less stressful than I anticipated. I recommend Patrick Daily to anyone seeking to purchase a home!
Review Source: zillow.com
07/10/2015
Bought a Condo home in 2015 in Aliso Viejo, CA.
---

Pat Dailey worked very hard to help close the deal on our house in Laguna Beach, he was extremely responsive, went beyond the call of duty. I would highly recommend Pat if you are looking for a house in the area, not only did he have an impressive knowledge of the area, he has also helped with  putting us in touch with gardeners and cleaners to smooth the move
Review Source: zillow.com
04/05/2015
Bought a Single Family home in 2015 in Laguna Beach, CA.