Phillip DeMatteo | First Team Real Estate
---
in Rossmoor, CA
562-254-6883 | CA BRE No. 01384378
philipdematteo@firstteam.com
about Phillip:
For as long as he can remember, Philip DeMatteo has known he would pursue a career in real estate. His uncle was a local broker in Rossmoor, and his father has owned and operated a maintenance company since 1968 in Los Alamitos. At a young age Philip mapped a clear path to his objective, paving the course with a calculated combination of education and work experience designed to maximize his potential as a real estate professional. Today he enjoys a thriving client-centric business that continues to flourish as a result of his uncompromising approach to quality and excellence.
Finding the right real estate professional can be a complicated process. While a history of successful transactions is important, clients also want to connect with their agents on a personal level. The individual with whom they entrust their most valuable assets must be one who understands their needs and can help them accomplish their goals. Philip has dedicated his career to being the utmost resource for his clients during transactions and well beyond. Compassionate, empathetic and personable, he is a unique individual who truly finds his rewards in helping others.
Philip was introduced to the value of real estate even before he was able to fully grasp the concept. He became an investor at the age of 14, when his hard-earned savings bought him a share of a local property in Los Alamitos. "I didn't know much about the process but my father suggested it would be a great idea," he acknowledges. "Obviously I trusted him, and it was a wonderful opportunity and an excellent learning experience."
The former captain of his high school football team at Los Alamitos High School, Philip is now leading his clients in winning transactions, assisting them in all of their real estate-related needs. "I love to help people identify their goals and then determine how they can accomplish them," he remarks. "It's something that has driven me throughout my life. Time after time, client after client, I am truly honored to know that I am making a difference in peoples' lives."
source: an excerpt taken from Executive Agent Magazine
---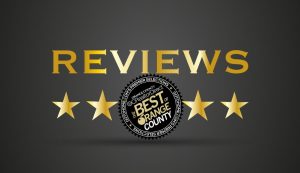 ---

On happenstance, I met Philip DeMatteo on the very same day my husband and I were about to commit to another realtor we had been in contact with and we couldn't be happier of the outcome of our chance run in. Shortly after leaving this other realtor a voicemail asking him to give me a call back,  I arrived at a glass shop in Los Alamitos to inquire about a replacement shower door. As I was explaining to the clerk behind the counter what I was looking for and that my intention was to spruce up the bathroom prior to listing, Philip walked in. Overhearing my situation, he quickly ran out to his car and, before I knew it, returned with a packet of his promotional materials and asked for the opportunity at the job. Recognizing his name as a prominent local realtor in the Rossmoor area (the area we were targeting to find our next home), I figured this might be a good idea. By the next day, Philip was at our house and had pretty much won us over. He sealed the deal by offering to show us a few listed houses without any commitment. Philip and his team went ABOVE AND BEYOND right from the start! His team immediately got started taking assessment of our house and what it would take to ensure that it's best features stood out by helping us stage it with furniture and accessories that they let us borrow (totally part of his offerings!). Our house never looked so amazing! We almost re-considered selling (well, just for a second). After a few open houses we had an offer! Philip and his team coached us through the entire process. We never felt rushed or lost on where we were in the process and he was always available for our (many) questions. Plus we always felt that he had our best interest in mind the entire time! The service we received on the selling of our house was only half of it. We really put Philip through his paces finding our next house (can't be on this street or that street, limited street noise, oh, and only one specific model home is what we wanted at a price in our budget) and he pulled out all the stops to find our "unicorn" house. Looking back on that day in the glass shop, I'm so glad that other realtor happened to miss my call

Review Source: zillow.com
10/25/2018
Sold a Single Family home in 2018 in The Plaza, Long Beach, CA
---

I have to thank Philip DeMatteo for being such an unbelievable Real Estate agent for not only the sale of my home in Rossmoor but for also helping me buy the house in Seal Beach. Phillip took on the task of selling our home on Hedwig which was a huge undertaking. Not only to maximize the selling  price of our home, he also was dealing with a sensitive situation with my husband and I in the middle of a divorce. Phillips professionalism and patience to the entire process was something that I commend him for. His job in general is not easy and having to balance everything with the sale of our home he did a phenomenal Job. He kept every promise he made to us, he always kept us informed, he managed the entire sale of our home, and the construction, his wife came in and did all of the staging and he sold our house in one week. He managed the entire close of escrow. While managing the close of our house he also managed to help me find my dream house. He was able to balance both of those and keep the timing so that I literally moved into my new house days after the close of my house in Rossmoor. There are struggles and stress that most would not believe that we had to go through but the entire time Philip kept his cool. If it was not for him I would not have my dream house in Seal Beach. If anyone that I know is ever in need of a Real-estate agent I will recommend Philip DeMateo hands down. You are a class act and the best I've ever seen. Thank you so much for everything you did and all your help. Now I understand why you have more awards and trophies in your First Team Office than you have shelf space! You are amazing! Thank you!!
Review Source: zillow.com
09/14/2018
Bought and sold a Single Family home in 2018 in Los Alamitos, CA.
---

When our family decided to move across the country, my husband sought out a realtor who knew the area inside and out, who lived locally and was a top producer. After interviewing 3 realtors, he knew Philip was the overwhelming choice. Since that first meeting, we have been blown away by the  personal attention, in-depth knowledge of the area and expert advice Philip has given us. Even after our purchase, he continues to be a fabulous resource for us, as we are still getting acclimated to the area. He truly cares about his clients and this really shows in how he runs his business. We are so thankful to have found Philip and know that he will continue to be our realtor for many years to come!
Review Source: zillow.com
05/11/2018
Bought a Townhouse home in 2018 in Los Alamitos, CA
---

If you need a realtor, you can can count on Phillip DeMatteo to find you your future home. This is actually the 2nd go round, me and my wife have worked with Phillip. He landed us our first home, (a condo) 3 and half years ago. We had no idea of who to talk to and where to go to first. My wife's  best friend suggested Phillip to us because he also help them purchase their first actual house. So we made the phone call and he responded right away. We told our goals, what cities we we're looking at and how much house we could afford. Our biggest goal was location was to stay in Los Alamitos for the school district. Phillip does what he does best and he found us 1 listing. We went to check it out and it was everything we we're looking for. SO YES. The same Saturday we first Phillip, he FOUND US us our first home, WE WERE SIGNING PAPERS and we're on escrow the following Monday. Now, here we are 3 and half years later. My wife wanted to upgrade into something bigger than what we had. Again, our main goal was to stay in city of Los Alamitos. I said there's only one realtor I want to work with and that's Phillip. We make the phone call and here we are again, house searching with Phillip. He will even pick you up sometimes to check out the listings you are inquiring about. He will go beyond and above to get you an appointment to check out a listing as soon as possible. So he found us several houses we liked, but in the end, HE ULTIMATELY LANDED AND FOUND US our future house in Los Alamitos like we wanted to all along. He also has the best assistant's. Tina Ceja and Sean Bora work just as hard, night and day like Phillip, to help you with what ever you may need, what you need sign, help move, who to contact, set up appointments with whomever,etc. Again, Phillip is the BEST and there is nobody else i would rather go with than him. He delivers the BEST CUSTOMER SERVICE a realtor can give. He communicates with you 24/7 whether it be by phone call ,text, or email the entire step of the process. There is no one else who will dedicated their time and effort better than this man. He truly goes beyond what a realtor should do and we are truly blessed to have worked with him again. And if we ever have to do this all over again, you know we will be calling Phillip. Thank you Phillip, Tina and Sean for all your hard work! It is GREATLY APPRECIATED
Review Source: zillow.com
12/30/2016
Bought and sold a Single Family home in 2016 in Los Alamitos, CA.
---

Bottom line: Philip is a super star real estate broker (cleared $50 million in transactions in a year) with a down-to-earth personality. He is approachable, yet very professional. I do not think we could have found someone better to find us a house in Rossmoor or to sell our Long Beach home. He knew everyone we ran into at the open houses and they were always glad to see him.
Philip is extremely knowledgeable and experienced, and we knew he could handle any negotiation (remember $50 million). When we asked for it, Philip gave us his honest opinion about locations, home improvement costs, and other issues which helped us choose the right house.
He also exceeded our expectations when he sold our Long Beach house. He immediately saw the potential in our house and he knew how to price it when the market started to surge.
Philip is surrounded by a great team who were always on top of it–we couldn't be happier with them as well. Philip provided us with professional staging and interior design services, handyman services, and so much more. He also recommended great painters and other trades that we needed to fix up the new house.
I know Philip has a lot of clients, but I always felt like I was his most important client. I would definitely hire Philip again. And again. And again.
Review Source: yelp.com
8/22/2018
Rossmoor, CA
---

As a family that has moved states 4 times in the last 9 years, we know how important it is to have a great realtor to make your transition as smooth as possible.  We could not have asked for a more professional, caring, thorough agent than Philip.  He has been such a wonderful resource for us, both in educating us about the area and finding us the perfect home.  For someone who is the top producer in his office, I expected to be handed off to an assistant.  That is not the case!  He took so much time with me and my family and really made us feel that we were his top priority.
After finding us a home, Philip helped us with a number of contractors to do everything from paint the house, fix electrical issues and even clean the house.  Most realtors will move on to the next client after the sale is finalized, but Philip and his team continue to be extremely responsive to any problem or inquiry we give them!  We are so thankful to have found Philip and know that he will be our "Realtor for Life"!
Review Source: yelp.com
5/10/2018
Los Alamitos, CA
---

I met Philip at an open house by chance and I'm so glad I did!  I can't say enough about him. Philip is a fabulous realtor. Philip worked closely with us finding the right home to fit our needs. Once we found the home we fell in love with, he helped us sell our home in about 30 days to make it all happen. Philip was a calm reassuring voice through the process.
He has an eye for details! He knows the market inside and out and can maximize your money both in the sale and purchase of your home. You walk into a home with him and he can envision for you what you can't see. Not only can he help you see the possibilities, he then has the connections to help you get the work done. He is a skilled negotiator and builds great relationships through the process. Working with someone that knows the area inside and out with great connections makes all the difference. Philip definitely knows Rossmoor, Los Alamitos, Long Beach and Lakewood.
One week ago we moved into our new home and couldn't be happier! Philip and his team helped us every step of the way from movers to contractors, plumbers, electricians, pool contractors, chimney specialist, windows and glass, screens, window treatments, cleaning service and more. If something needed to be done Philip knew at least one person if not multiple people that could get the job done. We can't thank him enough.
Review Source: yelp.com
3/27/2017
Long Beach, CA