Rebecka Forrester | First Team Real Estate
---
A veteran real estate investor and business owner from her teens, Rebecka has leveraged on the knowledge and experienced acquired over the years to help her clients arrive at the soundest financial decisions they will make in life. The founder of Forrester Financial Planning, she understands the worries that can come with making major financial decisions. She has made it her business to guide her clients with wisdom and professional expertise in making good real estate judgments. 
Besides just aiding clients with their immediate property needs, Rebecka takes time to delve into how such investments will affect future returns and portfolio risk. Having been trained by, and worked with, some of the best financial planners and realtors in Anaheim and beyond, she understands what it takes to ensure a good profit. Her desire is to see her clients grow in wealth with each financial move and take pleasure in that success. She is also well versed in financial planning for retirees looking to manage wealth and protect their assets. 
A consummate professional, Rebecka takes great pride in not only establishing a good rapport with her clients but also providing the best possible advice in reaching their sale/buying price. Her personal and professional experience has provided her in-depth knowledge of what it takes to sell or buy a property at the best possible price in the Anaheim real estate market. Her personal touch and shrewd negotiating skills have helped many homeowners confidently arrive at a deal fast. 
Besides being one of the top realtors in Anaheim, Rebecka is also a public speaker who has touched on topics of financial growth, business, and faith.  She has also worked in social outreach programs to help the homeless, those with mental illness and addiction problems. Married for 17 years, she is a mother of 3 children.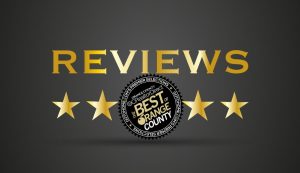 ---

Thank you Rebecka for Giving priority to our family and making everything less stressful and easy! She did not only sell our house in no time for the highest price in our community, She advised us about fixing up our home and she did an amazing job at staging it .
Review Source
: zillow.com
02/20/2018

Bought and sold a Single Family home in 2017 in Southeast Anaheim, CA.
---

Rebecka is very talented as a realtor. She has experience and a lot of positive energy. She helped me get my house ready and staged for a quick sale above asking price. Unlike Purple Bricks, she only gets paid when it's sold. She is motivated if you are!!!
Review Source: zillow.com
08/15/2018
Sold a Single Family home in 2018 in Fullerton, CA.
---

Where do I even begin with reviewing Rebecka.. She went well above and beyond helping my husband and I in finding our perfect home. Being that we are first time home buyers, she was very patient with us by explaining each and every step of the way. She was very helpful, friendly and easy to talk  to. She will even answer questions in the late hours of the night! She felt like family to us. We will refer our closest friends and family to her! She is literally the bes
Review Source: zillow.com
05/25/2018
Bought a Single Family home in 2018 in Downey, CA.

---

Rebecka was always super patient and helpful throughout the process of searching for a condo. She met every need and presented herself in a professional manner. I'm thankful to have found her, and she was always kind and thoughtful of my family's needs. I would recommend her to anyone!
Review Source
: zillow.com
04/19/2018
Bought a Condo home in 2018 in Buena Park, CA.

---

Working with Rebecka is unbelievable! I usually put people in this field as sly and pushy with little bedside manner. Let me just say, it becomes immediately clear just within a few conversations how incredibly different and committed Rebecka is. Also she is beyond sharp! Rebecka is so knowledgable and resourceful, far more than any other person in her profession (in my opinion), my guess its from her personal in-the-trenches experience as a financial advisor and real-estate flipper, she was able to point out things right away that made a major difference and redirect in the right way.
If there is one thing everyone should know about hiring Rebecka it's this: She is a trustworthy advocate, committed to going above & beyond and who is going to do what is best for YOU. That's it! Consider yourself fortunate if you're lucky enough to have Rebecka represent you, she is an absolute gem.
Review Source
: yelp.com
03/13/2018
Brea, CA
---

Rebecka is an amazing realtor!
Her friendly nature and professional knowledge of the market are a perfect match! I love that she genuinely cares about you and your desires and is not simply looking for another sale.
If you are considering buying or selling a home, I highly recommend contacting Rebecka ~ you will not be disappointed!
Review Source
: yelp.com
01/01/2018
Orange, CA
---

I cannot recommend Rebecka highly enough. Whether you are buying or selling, she will get you what you want & be there by your side all the way. She is incredibly knowledgable, personable, focussed & brilliant. She knows how to get your home sold for the best price and she will find you your new dream home.
Review Source
: yelp.com
01/02/2018
Newbury Park, CA