Robyn Robinson | Regency Real Estate
---
in San Juan Capistrano, CA
about Robyn:
After 32 years of marketing properties and representing buyers, the consensus is clear: Robyn Robinson exemplifies the best in real estate expertise – in Southern Orange County. Her track record: over 1000 homes sold and over $1 billion in total volume.
Why?
I'm competitive and love a challenge. My work ethic stems from my parents always working hard and teaching us the value of a job well-done.
Her dedication in helping parents establish strong homes to grow and prosper in, has now reached second-generation families in anchoring roots in the community.
A textbook example of her success comes from her numerous referrals, praising her laser-like focus on M goals.
Real estate is a profession with high ethical standards, and my word is my bond. I fight for my clients' best interests.
These principles are reflected in her "personal concierge" approach, welcoming any questions, concerns, or requests from her clients, which is shown in her working with over a dozen Fortune 500's.
Robyn unearthed her passion in the real estate field after attending Southern Utah University, She next helped her brother in his dental practice, then became real estate-licensed in 1984 and broker-licensed in 1986. Never looking back, she has tackled this profession with the same impact as she has in other aspects of her life: a dedicated wife and mother.
Her son and daughter are highly active, and the entire family enjoys the outdoors swimming, walking the dogs, golfing, and travel. Robyn also loves to soak in the sounds of the 80's: Journey, Phil Collins, and Michael Jackson. She credits both her church attendance and love of live music with affording her the energy to solve and tackle her clients' goals – redefining your expectations.
---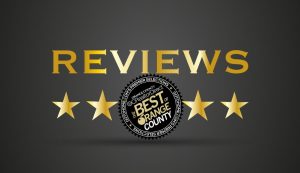 ---

Robyn is amazing! We worked with her on several transactions including the sale of our home. When it came time to sell, we were in a crunch for time because of the new home we were building. Robyn got us listed at the right price and coached us through some great staging decisions that put our  home in the best position to sell quickly above market value. With just one weekend of open houses, we had multiple offers, including a cash offer. Ultimately, she coached us perfectly through the negotiation process with the multiple buyers in order to sell our home above asking price with a short escrow and the very long leaseback that we needed. Robyn delivered in every aspect of the process and we could not be happier.
Review Source: zillow.com
08/02/2018
Sold a Single Family home in 2018 in San Juan Capistrano, CA.

Robyn is the consummate professional in always. She helped us get our home ready to sell. She knows the market and pricing. She is great on marketing and getting people in the door. Must of all she was caring and sensitive to our needs in helping us through the sale of our home of thirty plus  years with lots of memories. If you have a high end home in South OC, you can't do better than Robyn. (We moved out of state or we would have also used Robyn as a buyer).
Review Source: zillow.com
07/27/2018
Sold a Single Family home in 2018 in San Juan Capistrano, CA.

I've known Robyn for years. She has helped our family buy and sell several homes. She is an absolute pro. Gets the process. Understands the market and where it's going. Knows how to get it done for her clients.
Review Source: zillow.com
07/27/2018
Sold a Single Family home in 2017 in San Juan Capistrano, CA.
---

Hiring Robyn as my Real estate broker to sell my house was the best decision I have ever made. She is reliable, extremely professional, knowledgeable. My husband is disable and she worked around his schedule and made sure that selling my house will be a stress free experience and she delivered. I  highly recommend Robyn and her team.
Review Source: zillow.com
07/26/2018
Sold a home in 2018 in Almond, Buena Park, CA 9062
---

Having known Robyn for over 25 years, it was an absolute pleasure to work with her in the sale of our home recently. Her knowledge and expertise in all aspects of the home real estate market is without peer in our opinion. She 'shoulders' a lot of the worry and concern that most homeowners go
through in the sales process. A true professional !!
Review Source
: zillow.com

07/26/2018
Sold a Single Family home in 2017 in San Juan Capistrano, CA.
---
We have had Robyn help us with both our personal home and a number of rental properties. In every instance she and her team have been super professional, very responsive and extremely helpful in getting us the deals we wanted. Robyn seems to be very well respected among the broker community, which translates into smooth transactions and timely results. Her candor, experience and market knowledge make her an invaluable partner in any deal.
Review Source
: trulia

07/31/2018
Helped me buy a home
I've worked with Robyn on the purchase of two homes and the sale of one home. Robyn is a delight to work with. Friendly, knowledgeable, articulate and ethical. She knows her business and the local areas of Orange County. Robyn is the only Real Estate Professional I would choose to work with. I highly recommend her!
01/17/2018
Helped me sell a home