Ron Arnold | Keller Williams
---
in Placentia, CA
about Ron Arnold
I want to make a difference, not just a living. There are countless ways people can make a living. I want something bigger. I want something that will capture my heart and the hearts of others. In the world of real estate, that requires something of a change. Ultimately, it's my goal to make sure you have as much information as possible to make the best decision for you and your family. My local expertise and extensive real estate experience will benefit you whether you are serious about buying or selling a home or are a returning client checking out the many homeowner resources I offer.
MISSION STATEMENT
To redefine success, in Real Estate, in a manner that places people as the highest priority by genuinely respecting, honoring, and protecting them, so that they will be advantaged to make decisions that are the most beneficial to themselves and to their families.
Core Principles
These core principles are to be held in the highest regard and applied to all people without consideration of personal benefit.  This is not a concept, it is a commitment.
Respect Them:  Treat all people with respect, without exception.

Honor Them:  Value each person's needs above your own.  People are more important than sales.

Do Not Play Favorites:   Monetary rewards should not dictate who you work with or how your work is done.

Do Them Good:  Maintain, as your goal, the highest good of others.

Advantage Them:  Provide all people with every possible advantage by the information or expertise that you have.

Protect Them:  Do everything in your power to protect others, above and beyond your own interests.  This is your duty.

Give Them Truth:  While monetary reward is good and necessary, it should never cloud your view, nor inhibit a complete disclosure of the truth.  Tell the truth whether or not they decide to buy or sell or even use you as their agent.

Do Them Right:  A contractual (legal) obligation is a much lower form of obligation than either ethical or moral.  Go above and beyond the "letter of the law or contract" to do what's right.

Do What's Loving:  In all situations, the highest law is the law of love.

Genuinely Love…Or Step Aside:  If you can't do it out of genuine love, tell them.  It's better to be honest than insincere.  Step aside if you are at a place where you cannot work with a person honestly and genuinely.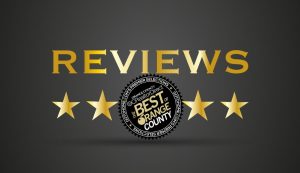 ---

My wife and I first consulted with Ron more than 2 years before he helped us sell our old house and buy a new one. Throughout the process he gave us excellent advice and insight into the housing market, even when it was against his own interest (e.g., advising us to hold off on listing our house
when we first met). In the years since, he has continued to be a valuable resource any time we have a real estate related question. I would recommend him to anyone looking to buy or sell a home in Orange County.
Review Source
: zillow.com
05/25/2018
Bought and sold a Single Family home in 2010 in Anaheim Hills, Anaheim, CA.

---

Ron and Sue Arnold are extremely knowledgeable in the market! We have used them twice to purchase homes and each time the transactions have been flawless. I have used them to sell and to purchase real estate (twice) and they are professionals on both sides of the transaction. What I value most is  they truly look out for my family's best interest, I would be over the moon about a property and Ron would advise that the seller is asking too much and that it is not a wise investment. Other realtors would just smile at the fact that I wanted to spend my money! Thank you Ron and Sue for helping us find our forever home.
Review Source: zillow.com
05/09/2017
Sold a Single Family home in 2017  in Placentia, CA.
---

My sisters and I met with several different agents and then decided to list our mother's home with Ron and Sue Arnold. We were so glad we made this decision! They were personable, caring, honest, trustworthy, and supportive in every step of the process. We all live out of the area, and even out  of state, and they handled everything that came up in stride and reassured all three of us every step of the way. I would most definitely recommend them for anyone seeking a realtor in southern California.
Review Source: zillow.com
04/21/2017
Sold a home in 2017 in Atwood, Placentia, CA

---

Ron and Susan Arnold are honorable, helpful, knowledgeable, and just plain good people. We trusted them and they've stood the test of time. We had a ton of questions that they were always ready to help with. We are glad that we put our trust in them and will do so in the future also.
Review Source
: zillow.com
05/30/2018
Bought a Single Family home in 2014 in Orange, CA..

---

Loved working with Ron and Sue. Both were very professional and very honest about what they thought would and would not work for our family. They were always there to point out the negatives in properties to help us make an educated decision on what were would be getting ourselves into. The Sellers
were a complete nightmare but he worked through it with us and we finally closed! Thankful the whole process is over and I had a good team behind me!
Review Source
: zillow.com
07/14/2017

Bought a Townhouse home in 2017 in Placentia, CA.
---

We would absolutely recommend Ron and Sue to any potential home buyers – you will be in good hands!
As first-time homebuyers, we didn't know what to expect from the process or from our agents. We were referred to Ron and Sue by a friend. From the very beginning, they made us feel like their #1 priority. Before our initial meeting they gathered information about us and the neighborhoods we were considering so they could be prepared with statistics and information during our first in-person meeting.
Ron and Sue were very patient with us and helped us narrow down exactly what we were looking for in our home.  They took us to over 30 houses over a few months and there was never a time or day they could not accommodate.  They were happy to move at our pace and we never felt pressured to make a decision.  Frankly, they made the process fun!
Once we found the picture-perfect home, Ron and Sue helped us craft a persuasive offer.  They were patient with our numerous questions and walked us through the many steps of buying a home. Their many years of experience were integral in negotiation of repairs request and we leaned on them for guidance in working with the escrow company and mortgage broker.
If you're looking for a professional real estate agent team with a personal touch, look no further!
Review Source
: yelp.com
3/8/2018
Pasadena, CA
---

My wife and I sold our condo and purchased a house recently and were very lucky to have worked with Ron & Sue Arnold and they're whole team.  We were referred to them by an acquaintance, and from the initial meeting to taking possession of our new house, they guided us through the process.  Ron really impressed us by showing up to the first meeting with a very detailed report of what our condo was worth and what we could probably sell it for.  His strategy helped us get MUCH more for our condo as well.  Sue & Ron met us at multiple open houses and set up private showings too.  Very professional and very easy to work with.  We plan on staying in this house for a long time, but when we sell I'm sure we'll list with them again.
Review Source
: yelp.com
4/13/2018
Fullerton, CA