Rosemary Hieber | Rosemary Hieber & Associates
---
in Ladera Ranch, CA
about Rosemary:
# 1 Individual Agent Ladera Ranch
18 Years of Successful Sales
18 Years of Exceptional Service to the Ladera Ranch Community
Superior Marketing and Keen Negotiating Skills Developed in Corporate Management
Unparallelled Networking and Promotional Capabilities
Numerous Performance Awards and Customer Service Awards won consistently
A licensed broker with a Master's Degree in Business Administration, Rosemary brings to her career a background in corporate technical sales, marketing and project management that gives her an edge in helping her clients attain their goals. Known for her exceptional marketing, negotiation and organizational skills, she truly enjoys guiding her clients through the process, always going above and beyond to ensure a smooth experience for all parties involved.
Rosemary's diligence and strong commitment to Ladera Ranch Real Estate has earned a loyal following of clients. She is the top producing Realtor in Ladera Ranch. Having watched Ladera rise from the hills, and living in the local area for more than 25 years, Rosemary is intimate with the community's master planning concept and implementation. From schools and neighborhoods to trails and clubhouses, she has a wealth of knowledge that serves her clients well.
As a member of the President's Elite for many years, a prestigious award earned only by the best, Rosemary ranks among the company's most successful agents worldwide, and is the #1 Individual Agent in Ladera Ranch. Her long-term focus and results orientated, dedicated approach, combined with extensive experience in the marketing and sale of properties in all price ranges, has allowed her to outperform her competition and provide a win-win situation for all her clients. Her keen sense of intuition and up-to-date knowledge of the marketplace are also key components to her continued success.
"People trust Rosemary" says Sandra Deering, Broker of Record for Coldwell Banker Residential Brokerage. "Her passion and dedication to this community has been proven time and again with every person she works with. Her support and vast knowledge enhance every client's experience and allows them to make educated decisions."
Backed by the state-of-the-art technology and the Unparalleled Marketing Muscle of the Coldwell Banker Previews International in-house design studio, Rosemary Hieber and Associates market every listing in a powerful, distinctive way, giving them exposure that brings maximum results in today's marketplace. Rosemary and her team of experts are committed to making each transaction as seamless as possible.
International President's Circle, International Previews Property Specialist
Five Star Customer Service Award
5 bd  • 3 bth  •  3,350 sq ft
$1,150,000
---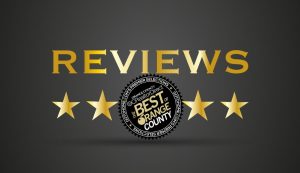 ---

I highly recommend Rosemary. Her depth of knowledge, honesty, and hard work was much appreciated. She has an expansive network and knew the ins and outs of various neighborhoods in Ladera Ranch. She is always available and never pushy. She respected our desires and helped us find a beautiful home  which we love. Even after closing, she helped us find a painter and other services. I highly recommend Rosemary! Very pleasant to work with
Review Source: zillow.com
07/12/2018
Bought and sold a Single Family home in 2018 in Conevant Hills Village, Mission Viejo, CA.

Rosemary did a great job of marketing my home in Ladera Ranch. Her local knowledge and overall expertise was very helpful. She also helped me manage the process of getting ready to sell and to downsize. She made the process as painless as possible.
Review Source: zillow.com
07/09/2018
Sold a Single Family home in 2018 in Oak Knoll Village, Mission Viejo, CA.

Rosemary was awesome! Knows the are very well, especially Ladera Ranch. Helps that she has lived in the area for a long time. I swear she has photographic memory. Remembers when houses were built, which model it is, the layout, the builder, etc. Knows the pros/cons of each neighborhood.. Had all  the inside information we needed for Ladera Ranch. Even helped us manage minor issues/repairs after we closed and moved in! The utmost professional and very prompt responding to calls/text/emails. Would give her my highest recommendation and would most definitely use her again if the need arises.
Review Source: zillow.com
07/02/2018
Bought a Single Family home in 2018 in Conevant Hills Village, Mission Viejo, CA.
---

There are so many things that I love about my realtor, Rosemary Hieber. Where do I begin? I am just going to make a list: 1. She was not pushy. I looked at so many houses in Ladera Ranch, and I never felt pushed into buying one. Thank you. That's just what I needed. Someone to be patient with me  and show me whatever house I wanted to see. 2. Her wealth of knowledge is amazing. She has been living and breathing real estate in this area for many many years. She knows the market conditions, and can answer any questions big or small. She is passionate about real estate and it shows. I wanted someone with experience and that was Rosemary all the way! 3. She was always available.. 24/7. I don't know how she does that, but if you text, email, or call her, you get a response right away. Always. 4. Her level of service goes above and beyond. For example, we bought a house, the escrow has closed, it's all done, and she is STILL helping me. How is that for customer service!? I say it's pretty amazing. She is no longer just my real estate agent, but a friend. I highly recommend Rosemary Hieber.
Review Source: zillow.com
05/11/2018
Bought a Single Family home in 2018 in Terramor Village, Mission Viejo, CA.
---

We interviewed several agents prior to deciding to go with Rosemary. We decided to work with her based on her track record and knowledge of the Ladera Ranch market. From the beginning, Rosemary worked closely with us to make sure we set our price to be competitive in the current market. She  provided guidance on some minor (painting a neutral color) and major (converting the loft to a 3rd bedroom) changes to our home to help with getting top dollar and to minimize the days on market. In the end, following her advice got us exactly what we had hoped. She gave us sound advice on how to de-clutter and stage the house for the best showing. The photographer she uses is a true master at the art of showing your home in the best way possible. And, everything from brochures, to online ads, to print ads was done in a highly professional manner. As with most who sell their homes, we didn't know all the activities and events that needed to take place to ensure a smooth process. This is where Rosemary stepped in to guide us and put (and keep) us at ease. She and her team of professionals were always just a phone call away. Sure, there were times when we got nervous, but a quick call or text with Rosemary restored order and got us back on the ground. Talking sellers down from the ledge is one of her specialties. All in all, having Rosemary in our corner was a tremendous help and was the key to us getting our home sold in a timely manner for top dollar. We highly recommend her if you want to do the same! My wife and I are happy to call Rosemary our friend.
Review Source: zillow.com
12/15/2017
Sold a Condo home in 2017 in Echo Ridge Village, Ladera Ranch, CA.
---

From the moment we approached Rosemary for the sale of our home,  we were impressed by her professionalism, extensive knowledge of the market,  expert suggestions and recommendations and attention to detail. But what impressed us the most was her sensitivity to the needs of the family she is helping. She understood the challenges in showing the home while living there with a small baby. She also made sure our transaction closed in time to enable us to close on our purchase concurrently. Through out the process she was readily available to explain, counsel and clarify our queries. Would we recommend her? ABSOLUTELY! SHE'S THE BEST!
Review Source
: yelp.com

4/22/2017
Ladera Ranch, CA
---

I completed the sale of my Ladera Ranch house last week. Rosemary was the quintessential professional allowing for the closing of the house based on my schedule (tight considering I was closing escrow on my new house days later). She effectively handled multiple competing offers, allowing me to gage not only the monetary portion of the offers, but the fiscal viability of the buyers as well. I went with a very clean offer well above the asking price. Most importantly, Rosemary always returned my calls and emails within hours—availability!
Review Source
: yelp.com

4/13/2017
Ladera Ranch, CA