Shahin Rafi | Berkshire Hathaway HomeServices California Property
---
in Anaheim, CA
One of the most consistently high performing realtors in Anaheim, Shahin has earned an awesome reputation for helping stagnated property owners secure offers quickly and at desired prices. Her team at Tarbell do an excellent job of developing well rounded promotional packages that provide the best possible publicity for listings. Utilizing a variety of marketing strategies, she helps ensure that an effective marketing plan is created for maximum visibility and information sharing with potential buyers. 
Her range of expertise is both intensive and extensive. She has successfully handled numerous property transactions in both the residential and commercial segments. Besides being one of the top realtors in Anaheim, she is also a certified short sale and REO specialist, ensuring that clients secure worthwhile deals in what can be a risky market.
While much of her business is based on repeat clients and referrals, she still makes room for first time buyers who require someone with an intimate knowledge of the Anaheim real estate market to guide them. 
On the financial side of things, Shahin has proven herself to be quite the authority, ensuring that clients arrive at a final price that is satisfactory. Her negotiation skills, coupled with the marketing strategies help ensure listed properties are sold close to listing price. Under her guidance, sellers have made highly profitable upgrades that have positively impacted their property values and eventual closing price. 
Buyers are not left out as her contacts make her the best choice of the OC realtors to find great unlisted homes for sale in Anaheim. Her understanding of pricing and trending patterns in the local market also helps clients ensure they get a great deal in the now and future. Knowing how important it is for buyers and sellers to be at ease with their financial decisions, Shahin goes an extra mile in providing as much information as possible to clients. Whatever the level of investing experience or value of the property you wish to transact, Shahin can help you get the best result.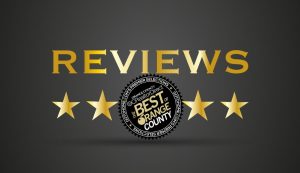 ---

Shahin Rafi is the best Realestate Agent I have met by far. She's very knowledgeable and makes everything seem so easy and possible from beginning to end. I loved that she was able to guide me through the whole process of buying my first home. Her hard work and dedication seemed endless. You can
call her after hours and still get an answer right away. With her being on top of everything we were able to close Escrow in less than a month. I would recommend her service to anyone that is looking to buy or sell a home I promise she will not disappoint
Review Source
: zillow.com
07/31/2018
Bought a Single Family home in 2018 in Southwest Anaheim, Anaheim, CA.

---

Shahin was a pleasure to work with in the purchase of our single family home. She was diligent about following up on necessary forms and helped make the process of purchasing a new home smooth, steady and headache free. She worked around my busy work schedule and availability and I very much
appreciated that. She makes herself available via e-mail and phone and in our instance, we were also able to communicate on occasion through text as well, which was great. I have no hesitation in recommending Shahin from both the owner and buyer's side. She will do right by you and you won't regret having her on your team regardless of which side of the table you're sitting on
Review Source
: zillow.com
05/20/2018
Bought and sold a home in 2018 in West Anaheim, Anaheim, CA 92801.

---

She is well versed with the real estate business. She is available anytime for questions and help. She even helped me get 50,000$ more for my home! I highly recommend Shahin and look forward to meeting her again.
Review Source
: zillow.com

04/03/2018
Sold a Single Family home in 2017 in Southwest Anaheim, Anaheim, CA.
---

I am so glad I picked Shahin to sell my house and help me find another house. She is honest, trustworthy, and very hard-working! She showed my house many times, much more than another agent would have. She always made herself available to go see houses I was interested in, no matter what day or  time. Throughout the entire selling/buying process I felt empowered because Shahin was clearly looking out for my interests the entire way. Her knowledge of the area and real estate expertise/experience came in handy many times as I tried to make important decisions for my family. Shahin treated my family as friends, not just clients. Thank you Shahin!
Review Source: zillow.com
12/04/2017
Sold a Single Family home in 2017 in The Colony, Anaheim, CA
---

We had our house listed for three months With another agent who promised us everything and gave us nothing. Then I was referred to her by a great friend of mine. She came over and sat with us and we really liked her professionalism and warmth. She told us what we needed to do and got our house  in as good a shape as was possible. She was a tiger! We listed with her and within one week we had a great offer and the deal was done. She went above and beyond what real estate people usually do. She will take on your house and get it done the right way! We are both very thankful that we worked with her and highly recommend her service.
Review Source: zillow.com
11/12/2017
Sold a Single Family home in 2017 in Southwest Anaheim, Anaheim, CA.
---

Shahin is an awesome and amazing real estate agent as an individual.  She deserve more than 5 stars, too bad that the max I can rate her. She is so friendly and willing to goes beyond her ability to help any one. She treat you with respect. She willing to share her knowledge and expertise related to real estate.
I'm so glad and very happy to pick her to list my house. I got an offer on the 1st open house and couple more offers follow after that. She is very helpful and very energetic. She is taking care of any transaction from A to Z.  When and what ever you need, she will be there and have the answer for you.  She helped me with all the repairs, make sure the house is fresh, good looking and perfect condition, staging the house to get ready and have the house sold in a short period of time.
My sincerely and personal "THANKS" to Shahin for her outstanding and excellent services as a real estate agent.
I highly recommend "SHAHIN REFI" to any one if you need to buy or sell your loving home. She is my # 1 and top choice for an agent. For sure, I will use her again, again and again for my real estate need in the future.
6/28/2018
Anaheim Hills, Anaheim, CA
---

I have met Shahin over 10 years ago when she helped my parents list their home for sale, and buy another one. My parents and I were very pleased with the experience, so when it came time for my husband and I to buy a home of our own we reached out to Shahin. She was highly knowledgeble and was available anytime that we needed her during the house hunting and buying process. She inspires great trust, as she always had our best interest in mind. She helped us buy our first home back in 2016. Although we were on a budget she was still able to help us find a beautiful home that exceeded our expectations, and we are still enjoying it today. Shahin is an outstanding realtor and highly ethical person. She is the only person we would consider for any of our future real estate related needs.