Shauna Fogal | Keller Williams Realty
---
in Rancho Santa Margarita, CA
about Shauna:
Having been born and raised in a small town in Canada, I never thought I'd feel that same sense of community when I moved to Southern California over 30 years ago. I feel so fortunate to have landed in South Orange County, where you can relax on some of the most beautiful beaches in the world, or in the winter snow ski in the pristine San Bernardino Mountains ninety minutes east. Close to twenty years now I have been selling real estate in South Orange County, I feel so honored to have helped so many people settle in to an area that I love so much. Many of my clients have become close personal friends of mine, I couldn't have asked for a better career.
Exceeding your expectations is my goal!
---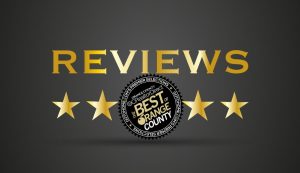 ---

Shauna listed and sold my home in December 2017. I had some specific requests that could have made her job more difficult, but she accommodated me perfectly and went beyond. Shauna is very professional and knowledgeable. She was very responsive and always on top of every detail. We had a couple  of hiccups at the end and Shauna was right on it and I couldn't be more pleased. I would highly recommend Shauna to both buyers and sellers, as she also showed me homes before I ended up buying new. I really enjoyed working with and getting to know Shauna and her husband. They are lots of fun!
Review Source: zillow.com
02/13/2018
Sold a Single Family home in 2017 in Rancho Santa Margarita, CA

There are no words. Shauna is highly recommended if you want the work done, and done well! Not only does her professionalism shines through, but she comes across as if you are a dear friend of hers, and that will never be forgotten. But what I liked most was how efficient and dependable she was,
and made it very easy to reach out to her. I don't recommend many people, but she's definitely one to recommend!
Review Source: zillow.com
09/07/2018
Bought a Condo home in 2017 in Terramor Village, Mission Viejo, CA.

Shauna has helped me both buy and sell homes within the last few years. She is professional, knowledgeable, very responsive and great at negotiating. She is also personally engaging and really took the time to get to understand my tastes and needs. Thanks to her, I was able to jump on a great buy  on the first day of the listing. I would highly recommend her as a realtor

Review Source: zillow.com
07/13/2017
Bought and sold a Single Family home in 2014 in Las Flores, Rancho Santa Margarita, CA.
---

Shauna is a true professional in every aspect of the buying and selling process. She takes the time and the initiative to guide you throughout the entire process from start to finish and is always available to answer any question or address any concern you may have. I wouldn't even consider using  another Real Estate Professional on my next sale or purchase. On top of that she is one heck of a nice person as well!

Review Source: zillow.com
06/30/2018
Bought a Single Family home in 2016 in Rancho Santa Margarita, CA.
---
I've been a customer of Shuana's for over 20 years and have been extremely impressed with her professionalism, market knowledge and commonsense. In addition she is a very nice person with the highest of ethics and always represents your best interest. I would very much recommend her.
Review Source: trulia.com
06/30/2017
Helped me sell a home
---
Shauna helped me find a lovely home near my sister's new home in RSM in 2012 and in 2014 she and Ray helped me sell my house in Cerritos.
In 2012 Shauna helped me find and purchase a home that was perfectly suited for me. I couldn't be happier with the home. From showing me a number of houses and reassuring me that she would find me just the right place, she was patient and applied no pressure to make a quick decision.
Once she matched me with a home she handled the negotiations, purchase, and closing of escrow with such integrity and professionalism, that it was a "no brainer" for me to ask her to handle the sale of my Cerritos house.
In both cases, she was on top of the details and communicated expectations and next steps. Both transactions progressed very smoothly.
I recommend her and her team to anyone exploring the possibility of purchasing or selling a home. The team will help you make the right decision for you.
Review Source: trulia.com
3/13/20105/12/2017
Helped me buy a home
Shauna served as our realtor for purchasing our house. She was incredibly honest… and, as a result earned our trust right away! Here is a quick synopsis of our experience with Shauna:
– PROFESSIONAL: Shauna was professional yet personable with us. She was friendly, easy going… yet, very responsible from the get go. My wife and I are now friends with Shauna, and appreciate her very much!
– COMPETENT: It was clear that Shauna was very knowledgeable about current real estate trends, and- knew the intimate details of what a large real estate transaction required. She objectively educated us on our options which helped us make some big decisions along the whole way.
– AVAILABLE: Shauna was available often returning our calls or text when needed in a reasonable amount of time. Her communication was outstanding, and kept us at a pace that helped us close in 30 days.
– INTEGRITY: Shauna clearly was fair and honest… willing to do what it takes on her part to close the deal. For example, she asked respectfully asked permission from us to share any possible confidential conversations with the seller's that would help us get a good deal. She did not disclose any of our private thoughts or strategies in our work together.
– NEGOTIATOR: Shauna has a great non-threatening way of presenting her case to others…and, was very effective at helping us win. She was clear and direct in representing our position to the buyers which resulted in us saving lots of money. She knows her stuff.
– CHARACTER: Shauna has strong character. Her ethics are spot on. She advised us on any potential pitfalls we were going to encounter, and was committed to looking and watching out for our best interest.
I would recommend Shauna without reservation to anyone who needs a seasoned and trustworthy realtor. You will not be disappointed!
Review Source: trulia.com
05/06/2017
Helped me buy a home