Sheri Isaacs | Keller Williams
---
in Mission Viejo, CA
about Sheri:
Sheri has lived in Southern California all her life. She graduated with honors from USC with a degree in Sociology and later became a licensed Realtor in 1987. She began her career in Los Angeles, assisting Buyers and Sellers in all price ranges, winning numerous sales awards.
Sheri has been working with Buyers and Sellers in Mission Viejo and surrounding cities since 2001 and ranks as the top agent in Mission Viejo over the last 10 years. Sheri Isaacs Real Estate Group, Inc. offers a team of full time professionals, each with their own specialty, dedicated to working together to serve clients with the highest degree of professionalism and integrity. Orange County home sellers and buyers can rest assured their interests will be protected, and they will have the guidance they need to make wise real estate decisions, working with Sheri Isaacs and her team.
Highlights of Qualifications
Licensed Realtor since 1987/ From 1987-1993 in Los Angeles
Full time Realtor since 2001 in Orange County.
Have ranked in the top 1-4% for agent production nationwide, since 2002.
Over 500 Orange County transactions completed.
"Team of Specialists" Real Estate Model
Expert representation of Buyers and Sellers throughout Orange County
South Orange County resident since 1994
Community Service
RED DAY – Keller Williams Community Service Project Each May. Annually
KW CARES – Monetary support to fellow real estate agents and their families across the country, during times of extreme need; from natural disasters or severe medical conditions. Ongoing as Needed
Ongoing: Sponsorships and donations to local organizations.
Pacific Hills Neighborhood Garage Sale – Three to Four Times a Year Since 2007
Sponsor, sign, advertise, and deliver refreshments to participants
Provide Garage Sale Signs to anyone, anytime.
Mission Viejo Neighbors Charity Golf Tournament to benefit the Volk Family.2006
Sheri Isaacs Real Estate Group organized and hosted a golf tournament, dinner and silent auction, raising $15,000 for a needy Mission Viejo family.
MOMS Club, Mission Viejo, Mission Viejo, CA 1997-1999
Activities Coordinator, Administrative VP – Head of Fund Raising
Developed, organized and implemented a Cookbook sales fund raising program, raising $4,500 for Children's Hospital Orange County, dedicated to Pediatric Cancer Research.
---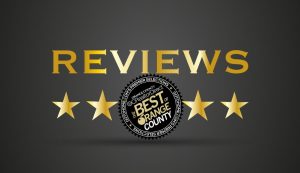 ---

Sheri Isaacs and her team are the support group that you want to assist you in your home sale! They are knowledgeable with the ever-changing requirements for documents, escrows and inspections; efficient in the marketing efforts; supportive with the open house functions and always professional.   Sheri is honest and diligent, and her understanding of the RE market, especially in the Mission Viejo area is vital. We ran into some unexpected issues, and Sheri was there to go the extra mile to contact the right people in preventing a delay in closure. Through her efforts, we were successful in an on-time closing sale, and very glad that we made the right decision to work with Sheri and her team.
Review Source: zillow.com
10/21/2016
Sold a Single Family home in 2016 in Mission Viejo, CA.

I recommend Sheri and her team without reservation. We were referred to her because she has a stellar reputation, particularly in Mission Viejo. She is easy to work with, honest, thoughtful and diligent. I believe it was her marketing plan including photography and staging that allowed us to get  top dollar for our home. We are very happy that Sheri and her team handled our sale. If you want the best, look no further
Review Source: zillow.com
08/08/2016
Sold a Single Family home in 2016 in Mission Viejo, CA.

Sheri and her team are truly experts in the Mission Viejo area and in residential real estate transactions. I had no idea how complicated the process had become with appraisals and regulations and negotiations not to mention inspections and escrows and deposits. I was so happy to have her expertise  to guide us to a great outcome in selling our long time home in Pacific Hills. I completely and without hesitation recommend Sheri and her team for the lowest stress sale and highest outcome!
Review Source: zillow.com
03/08/2016
Sold a Single Family home in 2016 in Mission Viejo, CA.
---

Sheri and her team are top notch professionals. We hired Sheri to sell our home 15 years ago and she sold us the home we moved into then. Fifteen years later, she helped us sell that home for top dollar and made the process of listing and selling our home smooth and easy. This is no small feat  since buying and selling a home is very stressful! Her team staged the house and did all the marketing that helped sell our home with multiple offers in one week! I would highly recommend Sheri and her team for their buying and selling a home needs, especially in the Mission Viejo, California area. She's the best!
Review Source: zillow.com
08/25/2015
Sold a Single Family home in 2015 in Mission Viejo, CA.
---

We listed our home with Sheri Isaacs this year after attempting to sell our home in last year's market with no success. Sheri met with us, detailed her approach and her track record and then went to work on selling our home. Her team was in constant contact with us from the outset and once the
process began it constantly gained momentum. Sheri sat through our Open Houses and we had offers and interest almost immediately due to her staging, advertising and leg work. After less than a month… my home was SOLD and my family and I were ecstatic!!! Sheri and her team work diligently and seamlessly to ensure a positive outcome. MANY THANKS!!
Review Source
: zillow.com

08/07/2015
Sold a Single Family home in 2015 in Mission Viejo, CA.
---

Sheri Isaac & her team are top notch!
Ask any agent in South O.C. and they've all heard of her. Pacific Hills neighborhood is her turf… She not only knows the neighborhood but she is active & involved.I personally used Sheri to list my property in Laguna Niguel and must admit that my listing expired without a real offer. Not sure if I would blame Sheri though, her marketing was impressive, had more traffic than one could dream off. Her team helped stage my home & prepared it to show well.Very professional & knows her stuff. I would definitely recommend Sheri to anyone looking to sell their home.
Review Source
: yelp

5/3/2016
Mission Viejo, CA

Sheri and her team are great to work with. I have known Sheri for over five years. I have done many of the home repairs for the home her clients have sold and purchased. She and her team are very professional and personable. They stay on top of your sale or purchase so you get the best possible experience. You couldn't have a better agent on your side. I Highly recommend Sheri and her team.
6/12/2014
Mission Viejo, CA