Sheri Whitney | First Team Real Estate
---
For Houses for Sale in Cypress, CA
about
With over two decades' experience in real estate under the belt, Sheri has earned an enviable reputation as being one of the top OC realtors. A founding member of the acclaimed Whitney Team, she has worked long and hard to cultivate a strong network of professionals around her that work with the same level of enthusiasm in delivering great results to her clients.
Highly organized and responsive, Sheri has managed to ensure her clients always feel well attended to and are kept informed. A great marketer and with a strong understanding of what works in the market, she has been able to capably advise sellers on the types of home improvements that offer the best return so that by the time of closing, they remain on top. Her strong connections with peers in the business also means great access to the unlisted market for her buyers, where there are often hidden gems yet to be discovered.
She is also an excellent negotiator, making use of her extensive research, smarts, and experience to deliver great deals to her clients. As a member of the Whitney Team, she is also proficient at utilizing the latest technologies to her clients' advantage. This coupled with the most current research ensures that clients get to enjoy the most up-to-date tools, data, and strategies.
Superior customer service and reliable results are what have made the Whitney brand so popular in Orange County and beyond. With much of their business coming from referrals and repeat business, the team continues to work hard to maintain their reputation and deliver results that clients will appreciate every time. This dedication and strong work ethic make them a great choice for anyone considering homes for sale in Cypress. Whether buying or selling, you will find a trustworthy and reliable guide in Sheri and the Whitney Team.
---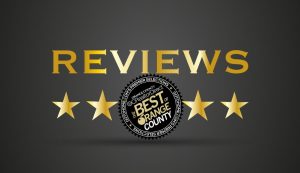 ---

We are so glad we chose The Whitney Team to help us sell our home! They were extremely easy to work with, always responsive to our needs and personally guided us through every step of our sales process. From start to finish, Guy, Sheri and Chase made sure that details were promptly handled and  there was good advance and follow up communication. They advised us on modest improvements to our home that would ensure the best price and brought in reliable professionals from their network to do good work. We had a couple of things that unexpectedly needed repair and they were able to get us immediate service because of the strong relationships that they had established. When we were ready, they delivered on a strong marketing plan that showcased our home in a sellers market and negotiated several offers that came through our Open House — we sold above list! Thank you Guy, Sheri and Chase for taking such good care of us
Review Source: zillow.com
07/02/2018
Sold a Single Family home in 2018 in Cypress, CA.

I have worked with The Whitney Team several times to sell and purchase properties. They are absolutely terrific and I highly recommend them. They are knowledgeable, patient, organized and very responsive throughout the entire process. Sheri kept me informed every step of the way. Thanks to Sheri,  Guy and Chase I am in a home that I absolutely love. There were multiple offers on the house and with their guidance, our offer was accepted. Can't thank them enough!
Review Source: zillow.com
04/25/2018
Bought and sold a home in 2018 in Halcon, Cypress, CA 90630..

We were looking for a home for over a year in the cypress/seal beach area and put in more than 10 offers without any success. We were ready to give up when we decided to give another realtor a try and found Chase Whitney at an open house in Cypress. Within a month, he showed us two homes that were  not yet on the market. He put in offers for us and our offers were accepted. Both the houses had exactly what we had been looking for-basically Chase understood what we were looking for, knew the market in the area like very few agents do and was incredibly professional from start to finish. He took care of all aspects of the transaction from start to finish and even when there a few road bumps during the escrow period, he connected us with excellent lenders and good repair people to fix what was needed. Mostly he was able to negotiate a solution that left all parties happy making the process pretty seamless. I would highly recommend working with Chase Whitney and his team for all real estate matters. We are in the process of moving into our new home now and Chase even continues to help us with the little things that come up now and then as new home owners. Thanks Chase!
Review Source: zillow.com
09/06/2016
Bought a Single Family home in 2016 in Cypress, CA.
---

Sheri and Guy (and Chase too for that matter), did yeoman's work getting my house in Cypress sold. We had gone through quite a bit and I was on a contingency push on a house I was buying. The team knew exactly how to handle the sale of the house, worked super diligently with the buyers agent to get  the deal done and got the closing done with perfect timing. The job the Whitney's did in prepping the house for show and fetching a good fair price was nothing short of amazing. You want to buy or sell in North Orange County? You'd better go to the best….The Whitney's at First Team!
Review Source: zillow.com
12/04/2015
Sold a Single Family home in 2015 in Cypress, CA.
---

We are so glad to work with the Whitney team in purchasing our house. We have been looking for a 5 bedrooms house  to suit our families needs for the past 2 years.  The Whitney Team has always been professional, prompt and courteous, no matter the time or need. We are looking forward to having the Whitney Team helping us sell our old house. We highly recommend Whitney team to anyone who are looking to buy or sell house.
Review Source
: yelp.com

8/18/2018
Cypress, CA
---

My husband and I have found Guy and Sheri to be honorable, trustworthy and compassionate realtors.  They represented the seller to a higher degree than us, however, the transaction was complicated and placed a strain on the closing yet they were always willing to work with us and not only provide helpful information, but a huge degree of compassion when made aware of the circumstances.  They represented both the seller and us with a clear understanding of what was involved and were empathetic.  We would highly recommend them as realtors and First Team is fortunate to have the Whitney Team a part of their sales staff.
Review Source
: yelp.com

5/17/2018
Long Beach, CA

The Whitney Team did a fantastic job of selling my townhome.  They helped with the sales price and gave suggestions to increase the value so that I could sell quickly.  They held two open houses and when a buyer put in an offer, they assisted with making sure the contract was a fair deal for both myself and the buyer.  I would highly recommend them to anybody that is looking for an honest hard working real estate team.
3/9/2015
Cypress, CA